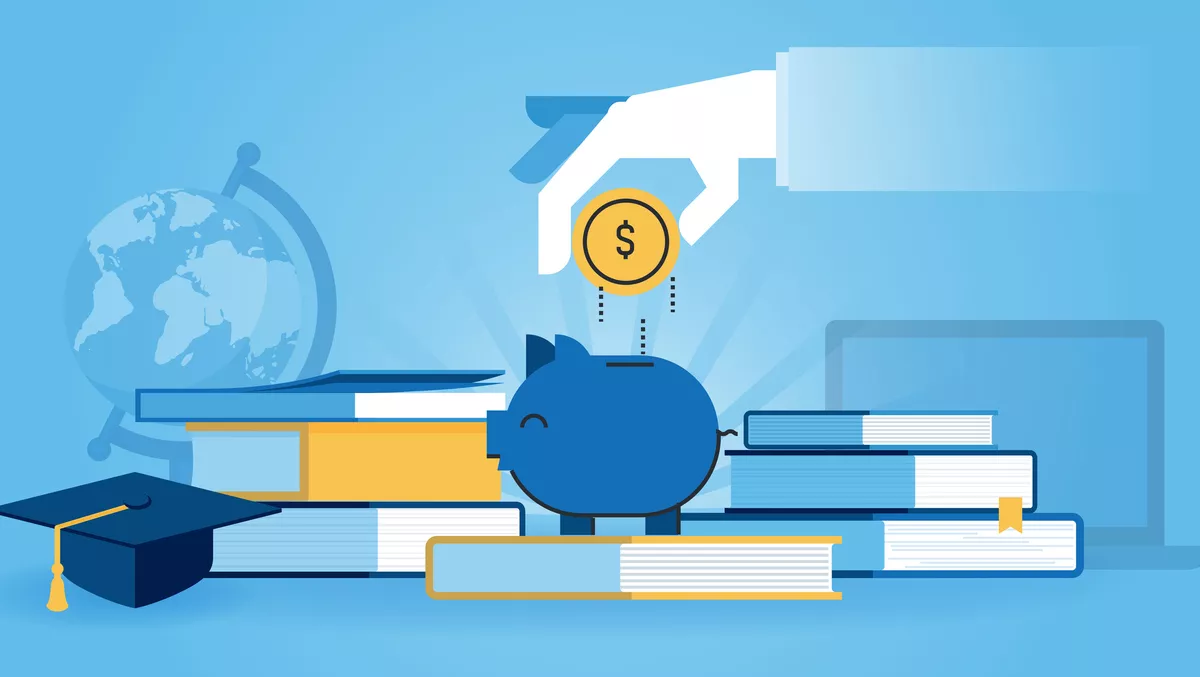 Montessori Australia, Raiz Invest improve financial literacy
Montessori Australia (MA) has announced it is partnering with Raiz Invest to improve financial literacy for Australian children.
The partnership comes as part of Financial Literacy Month, with MA director of education services Mark Powell acknowledging the lack of comprehensive and engaging financial education in Australian schools.
As a result, Powell notes that young adults often struggle with banking, mortgage and other practical life decisions.
"Building confidence in finance and money management is a fundamental life skill," Powell says.
"Our team is developing a new financial curriculum for the digital age, using a hands-on approach to learning.
"Montessori adolescent students typically run micro-businesses as part of their high school curriculum. We also offer a range of games and hands-on learning tools for younger students to learn to manage currency.
"However, Montessori education, until now, has not really addressed financial literacy in the wider sense, nor the new realities of digital currencies and investment.
"We look forward to building on the past and improving the future by providing an experiential curriculum that grounds Australian students in the important practical realities of managing all aspects of their future financial lives in this new and evolving digital financial age.
"Not only does it benefit each individual student in their financial journey, but helps to grow the wealth of the country, boosting Australia's financial standing globally."
Founded in 2016, Raiz Invest is Australia's largest, mobile-first financial services platform and is designed to boost investment and savings in and outside of superannuation through the Raiz app and its website.
The company's app has over 2.5 million downloads, more than 2,459,000 signups and upwards of 594,000 active monthly customers.
In addition, as of December 31 2021, Raiz Invest has over $1 billion in funds under management.
Raiz Invest has also won awards for its innovation, wealth management, superannuation service, and fintech business as a whole.
Raiz Invest joint-CEO Brendan Malone says he strongly believes in ensuring children have the means to improve their financial literacy from a young age and hopes to see every Australian create their own diversified portfolio of investment with the right know-how.
"Education and understanding are key to gaining access into financial markets," Mr Malone said.
"We believe Montessori Australia's expertise in developing curriculum should be put to good use to improve financial education in schools, so we are delighted to sponsor their financial literacy project.
"Raiz's success as a savings and investment platform in Australia and Southeast Asia is largely due to our efforts to educate and empower customers with financial knowledge, so they can confidently and easily engage with us online, and feel comfortable in taking charge of their financial decisions."
Furthermore, Malone says that work is underway to develop an app that will allow school students to practise making investment decisions in a safe, simulated environment.
Montessori Australia is the national body for Montessori in Australia. The company offers support in sectors such as early childhood, long day care services, schools, adult care and aged care.
This is achieved by maintaining communication with Montessori programs across the region and acting as a clearinghouse for Montessori information and communication, providing professional development workshops and conferences, publications, digital and online resources, quality assurance support, as well as engaging with government and industry groups.
Additionally, the company is involved with many international projects, particularly in the Asia-Pacific region. Montessori Australia says its increasing local, national and international partnerships help to increase the Montessori community's resources, knowledge base, network and service capacity.
Powell explains that as part of rolling out the new curriculum to schools, MA will put emphasis on practical, hands-on applications that provide the skills that children and young people need to be financially literate.
"We are seeking schools to take part in the pilot launch of the financial curriculum before making it available to schools across Australia," Powell says.
"Our focus on concrete learning is how Montessori schools across the world have allowed young children to learn concepts that are typically not learned by children in traditional environments until much later on."
Related stories
Top stories