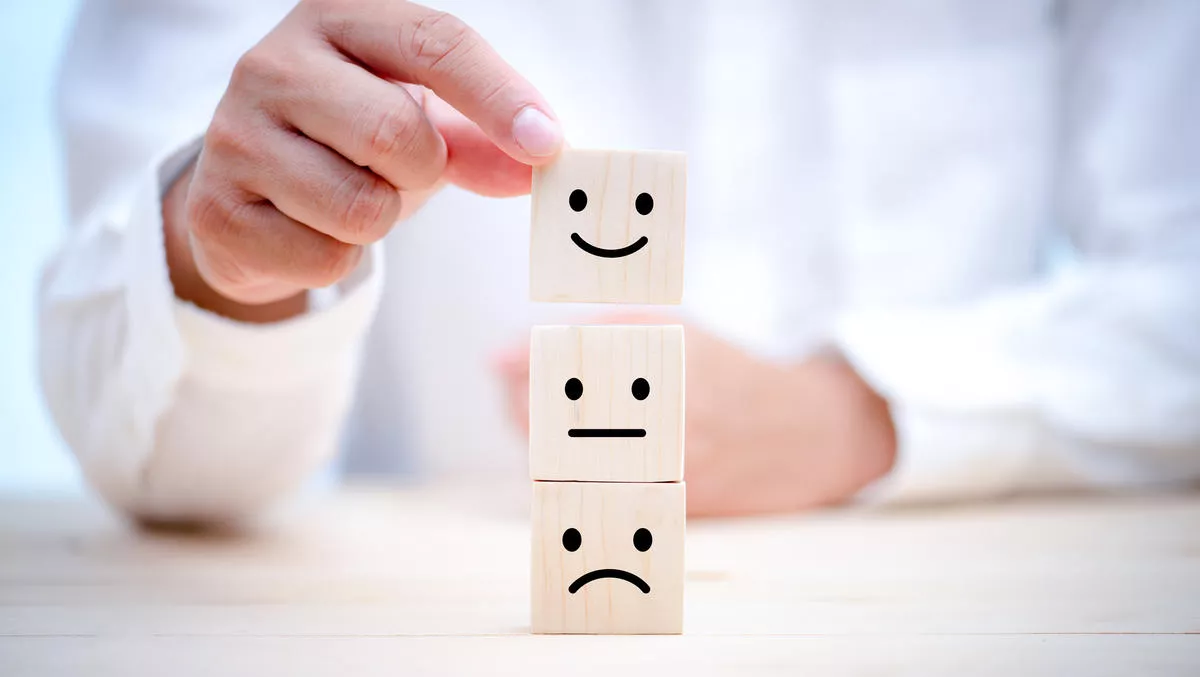 Positive customer experience will boost brand loyalty - study
FYI, this story is more than a year old
A positive customer experience with a retailer during the festive season will encourage customer loyalty, according to new research from Zendesk.
The research reveals the opportunity for retailers to grow their business and create long-term relationships with customers this peak season.
The survey found that a positive customer experience with a retailer during the festive season will yield long-term customer loyalty (41%) and impact customers' desire to buy more items from a retailer (34%). While people plan to shop with brick-and-mortar retailers (31%) and online retailers (29%) equally, a positive customer experience is the difference between a one-off shop and repeat purchases.
To stand out amongst a crowded marketplace of retailers, customer experience is key. The survey shows more than two in five (43%) say the customer experience provided by a retailer is a key factor in their decision to spend, and more than one in two (52%) feel loyal to a retailer if they are met with quality customer service.
"This year's peak season offers an opportunity for retailers to win over customers with exceptional customer experience and in turn, help grow their business and nurture long-term customer loyalty," says Amy Foo, managing director, Zendesk Australia and New Zealand.
"From our recent research, we found that customers look to retailers for a positive customer experience, with almost a third noting customer service is even more important this time of the year than any other periods given the stress caused by the pandemic and the Christmas rush," she says.
Foo says customer inquiries are expected to spike throughout this year-end season, "making it critical for retailers to ensure their customer support teams are empowered with the right solutions and processes to provide a standout customer experience that's consistent and timely".
"And with some businesses, like those in Victoria, only just opening up, this will require the ability to scale up their customer support quickly in time for the seasonal peak," she adds.
"Whether adding artificial intelligence-based tools, such as chatbots, to drive immediate responses to customers, or automated back-end processes to take pressure off customer support teams, there are a number of things retailers can do now to set themselves up for success in time for the peak shopping season."
Failing to provide a positive experience this Christmas season may have long-term impacts on retailers' relationships with customers. Almost half of those surveyed (46%) would switch to a competitor after just one bad experience with a retailer.
When it comes to what a 'positive' customer experience involves, respondents identified easy to find contact information (45%), a prompt resolution to an online inquiry (42%) and helpful search results (38%) as the top factors.
The platforms available for customers to reach out to retailers and resolve issues are also important. One in five (20%) expect being able to seamlessly interact with a retailer across multiple channels including messaging apps as part of customer service, with 17% saying they expect to resolve issues with a retailer over social messaging apps this peak season.
"Consumers want to resolve issues with retailers in the easiest way possible. For a growing number of consumers, this means contacting retailers on the platforms they are already using to speak to family and friends, such as WhatsApp, Instagram messaging, and Facebook Messenger," Foo says.
"Retailers need to ensure the customer support solutions and strategy they have in place are set up to manage an increase in inquiries over these channels this peak season."
Related stories
Top stories