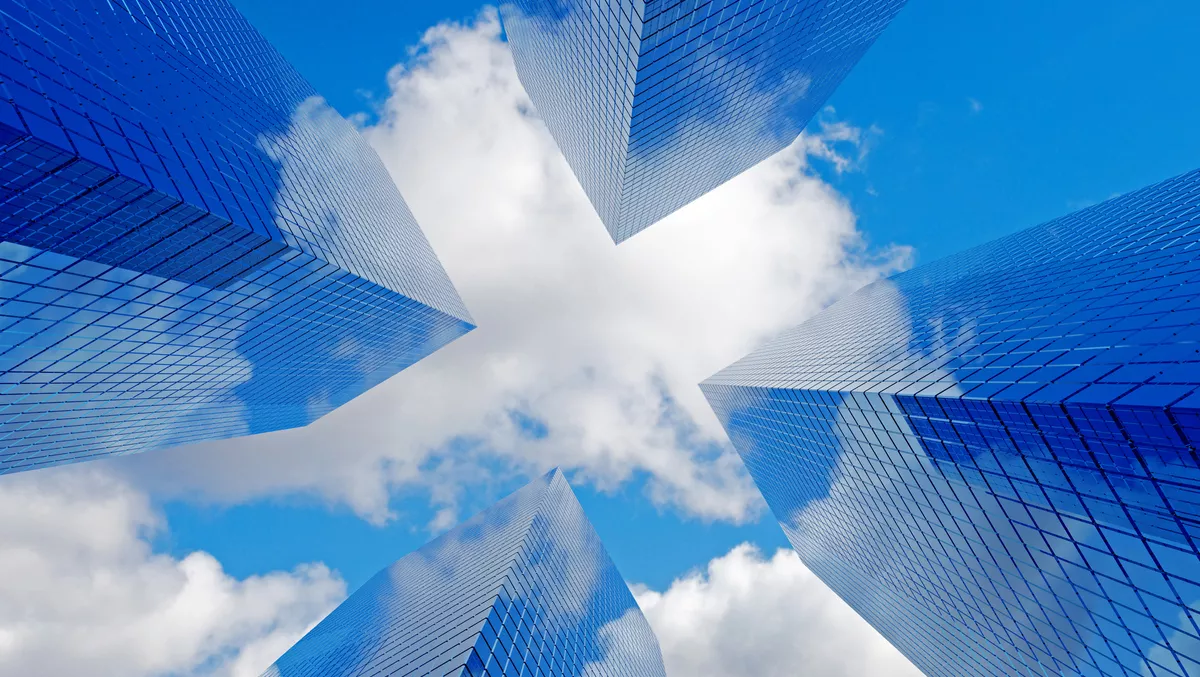 Private cloud to remain crucial component of hybrid cloud strategies
There is an increase in the number of enterprises committing to a strategy of hybrid cloud to ensure long-term success, new research from Ensonos has revealed.
Analyst firm IDC is predicting that by 2022, more than 90% of enterprises will rely on a mix of on-premises/dedicated private cloud, multiple public clouds, and legacy platforms to meet their infrastructure needs.
Private cloud remains a significant part of the hybrid cloud strategies that dominate the market today. According to the Ensono A Snapshot of the Cloud in 2021 report, which surveyed 500 cloud decision-makers across a range of firms in the US and UK, found 78% respondents currently use private cloud in their cloud strategy compared to 51% running one public cloud and 45% on two or more public clouds.
Ensono says it is little wonder then that the hybrid cloud market is expected to see significant growth in the years ahead. According to Mordor Intelligence, the hybrid cloud market was valued at $52bn in 2020 and is expected to reach $145bn by 2026.
The efficiencies of hybrid cloud can generate huge cost-savings and drive growth for an organisation. For DX, a leading independent logistics operator in the UK and Ireland, migrating some operations onto a highly available and scalable private cloud environment provided potential annual savings of over $165,000 money that could be invested to fund future projects. This evolution formed part of a broader programme of infrastructure modernisation, providing DX with reliable IT primed for innovation and to support goals within the business.
As hybrid cloud dominates, businesses see a key lasting role for private cloud. When Ensono asked respondents about their 5-year plan for private cloud, 88% stated that they will continue to have a need for private cloud, and it meets their expectations solidifying its place in hybrid and multi-cloud strategies for years to come.
"Private cloud is not part of the past for cloud its an integral part of the future direction of the tech sector," says Andri Sianipar, vice president, product engineering at Ensono.
"The days of industry discussion being centred around public versus private cloud are long gone, with the market maturing towards increased adoption of hybrid and multi-cloud deployments."
But what factors prompt businesses to choose private cloud-only deployments?
Information Security was the top reason (80%) respondents chose private cloud only deployments. This was followed by 46% stating better flexibility/customisation was their reason for sticking with private cloud, and 33% highlighting the need to keep workloads closer to physical devices suggesting control is an important factor for this group when adopting a cloud strategy.
"The continued dominance of private cloud reflects the critical importance of businesses closely matching the right strategy to business need," says Sianipar.
"For sectors like public sector and FSI with strict regulatory requirements in handling and location of data, the information security of private cloud continues to be an unparalleled asset."
Ensono's research also revealed the top private cloud vendors attracting business attention:
32% - Google Anthos
25% - unlisted vendor
20% - Azure Stack
17% - VMWare on Azure
16% - Azure Arc
13% - VMWare on AWS
7% - Containers on VMs, Tanzu on VMWare, AWS Edge/Snowball

"Our research indicates the innovative ways businesses are utilising private cloud environments," Sianipar says.
"The edge computing offering of major cloud providers is clearly capturing the attention of the market, and activity is only set to grow as businesses look to process data as close as possible to the end-user.
"Alongside this, the data points to the array of options available to help organisations link up all their cloud environments, with containers a particularly important growth area as firms look to rapidly scale up application testing and delivery in the cloud."
Related stories
Top stories