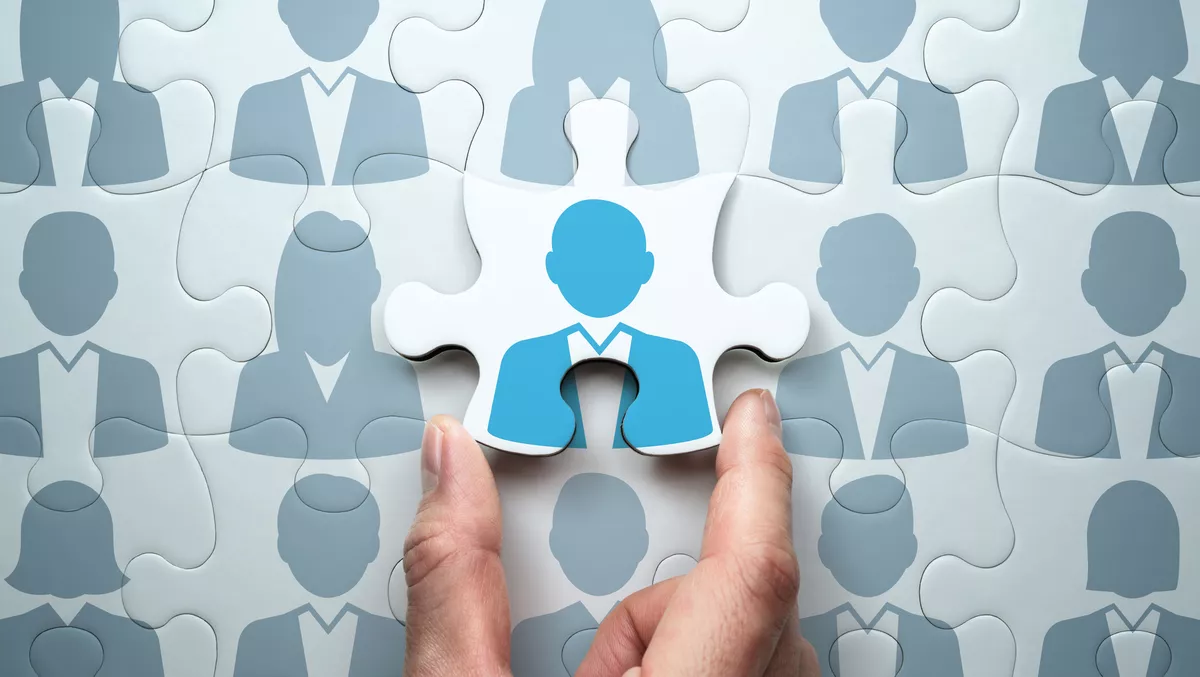 Tech job moves - Belkin, Tenable, SAP, Komo & Lacework
We round up all job appointments from March 18 - 25, 2022, in one place to keep you updated with the latest from across the tech industries.
ACS
The professional association for Australia's technology sector announced Chris Vein has been appointed the organisation's Chief Executive Officer.
"I am very pleased to announce the ACS Management Committee has appointed Chris Vein as ACS CEO following an extensive search," ACS president, Dr Nick Tate, FACS CP, says.
Mr Vein is scheduled to commence from May 9 and will take over from interim CEO Rupert Grayston.
Along with having been Partner, Global Government Digital Transformation at PWC Australia, his previous roles have included Chief Innovation Officer for Global ICT Development at the World Bank; Deputy United States Chief Technology Officer for Government Innovation at the White House; City CIO and Executive Director, Department of Technology for the City and County of San Francisco; and the Assistant Executive Director for Marketing, American Psychological Association, Practice Directorate.
Vein has been a member of ACS for over four years and is currently based in California but will be relocating to Australia in coming months.
"I would like to express my deep gratitude to Rupert Grayston, on behalf of everyone on the ACS Management Committee, for the professional and exemplary way in which he has guided ACS during this transition period," Dr Tate says.

Alcatel-Lucent Enterprise
Ilya Gutlin has taken on the role of Senior Vice President of Asia Pacific at Alcatel-Lucent Enterprise.
"APAC is a key market for ALE and we continue to be committed to the region," ALE Marketing and Services Global Sales executive vice president Rukmini Glanard says.
"It is an interesting time in APAC as many countries are rebuilding their economies and striving to return to normalcy while navigating the challenges and instability brought about by geopolitical developments.
"Ilya's leadership will be crucial to drive our organisation into the next phase of growth and deepening our business and presence in the region."
Ilya will be responsible for charting the strategy and driving business growth for ALE's business across 20 territories in APAC. He will also focus on strengthening customer relationships and building new alliances across the industry.
"It's amazing to join ALE at a time when digital transformation is accelerating across industries," Gutlin says.
"Many organisations are looking to gain agility and connectivity and ALE is well positioned to help them tap into cloud technology to connect their applications, devices, and more importantly, their people. I'm looking forward to meeting our customers and partners, and working with them to explore how we can harness the power of digital age communications."

Ant Group
Jia Hang has been appointed as the Regional General Manager for Southeast Asia. The newly created role extends Ant Group's ongoing efforts to strengthen its talent and capability building in the region and its commitment to better support individuals and local and regional businesses, especially SMEs, to ride the wave of the digital economy.
"Amid a stronger push for businesses to recover and thrive by advancing digitally to innovate for the future, we must be right at where our customers are," Hang says.
"Through continuous and close collaborations with both public and private sectors in the region, we are dedicated to helping local businesses succeed with our talents, know-how and digital capabilities."
"Leveraging Alipay+, and together with an ecosystem of established industry partners, we are committed to supporting global merchants, including regional ones to better serve over one billion SEA consumers by connecting them with their favorite e-wallets and other mobile payment methods. We also look forward to contributing in nurturing local tech talents with initiatives such as 10x1000 Tech for Inclusion," he added.
Based in Singapore, Ant Group's regional headquarter for Southeast Asia, Hang is an industry veteran with more than 20 years of experience in payments and financial technology.

Axonius
The cybersecurity asset management and SaaS management company announced the appointment of KY Wong as Vice President of Sales for the APAC region.
"KY brings to Axonius an exceptional track record of securing key accounts and building channel in South Asia," Axonius co-founder and CEO Dean Sysman says.
"His depth of experience and knowledge will be essential as we capitalise on our strong initial growth to build long-term success and leadership in the region."
Wong will focus on promoting the value of the Axonius Platform throughout the APAC region. Companies that rely on the platform receive a comprehensive, real-time asset inventory, eliminating oversights and empowering security teams to mitigate threats while effectively managing the complexity of the modern enterprise.
"Security and managing the complexity of modern IT environments is a major problem for companies throughout the APAC region, as it is for companies worldwide," Wong says.
"I look forward to bring this value to customers and partners throughout the region."

Belkin
Belkin A/NZ has hired Paul Saussey as Head of Sales for Australia. Saussey commences in the role today and brings a multitude of sales and leadership experience from across the consumer technology and IT industry.
He joins the business following the recent departure of Greg Morrison.
"We welcome Paul to the Belkin family as our new Australian Head of Sales. We are confident that his extensive experience, both in sales and management roles has equipped him well for the exciting challenge ahead," said Belkin Australia and New Zealand managing director Stephanie Caulfield.
"As a global business with a strong local foothold, his ability to balance strategy with tactical, tangible sales results through his strong knowledge of the local industry is something we know will resonate with our national sales team and our retail partners alike," Caulfield adds.
"Like so many in the industry, I've admired Belkin from afar for many years now, so to have the opportunity to lead the Australian sales team during such an exciting time in the history and growth of the company is equally humbling and exciting," Saussey says.
"I can't wait to work closely with the team to drive incremental business value while simultaneously driving growth for our retail and channel partners. Such partnerships are of huge importance to both Belkin and myself as we continue to bring to life the Belkin brand ethos to empower people through technology, which really resonates with me."

Channel Factory
Lia Cain and Steve Jones will be joining Channel Factory as Commercial Director and Director of Growth, respectively.
The move comes as Channel Factory establishes its footprint in the Australian market and helps Australian brands and agencies evolve their brand suitability strategy. Both Cain and Jones will work closely alongside Channel Factory's president, Alex Littlejohn, to ensure the success of their operations in Australia.
As the Commercial Director, Cain is responsible for the expansion and success of the commercial operations of Channel Factory throughout the Australian and New Zealand markets. In her role, she will drive partnerships with brands and agencies to evolve their existing brand safety strategies. As Director of Growth, Jones will work with Cain to identify and implement new revenue streams and products and support the sales team to drive business growth.
"I am thrilled to be joining a team comprising such accomplished individuals," Cain says.
"We are all united by the common goal of establishing a better advertising ecosystem and helping brands reach their full potential in the Australian market.
"I look forward to pushing forward the envelope in brand suitability and more conscious media buying with a focus on diversity and inclusivity," Cain adds.
"Channel Factory's mission is to define the new standard for brand suitability in video advertising. I look forward to working in a determined and passionate team while helping the company scale to their full potential in Australia," Jones says of his appointment.

Cohesity
Brian Higgins has been appointed as Head of Channels for Cohesity in the Asia-Pacific and Japan region. Based in Singapore, he brings more than 25 years of relevant experience working for leading information technology (IT) and communications companies.
Higgins has a strong track record in business development, channel go-to-market, and managed service provider (MSP) partnerships and will use his experience to empower partners and customers in the Asia-Pacific and Japan region to embrace Cohesity's next-gen data management solutions.
"Cohesity is already helping numerous organisations throughout the Asia-Pacific and Japan region radically simplify how they backup, secure, manage, and derive value from data," Higgins says.
"Our unique, next-gen approach to data management continues to provide a tremendous opportunity for our ecosystem partners to advance their businesses.
"I am excited by the opportunity to work closely with our partners, as we jointly empower customers throughout the region to do more with their data," Higgins adds.
"Brian has a proven track record in leading and enhancing channel go-to-market, strategic initiatives, and sales enablement throughout the Asia-Pacific and Japan region for a number of leading IT solutions providers," Cohesity Asia-Pacific and Japan vice president Ravi Rajendran says.
"As organisations continue to adopt our next-gen data management offerings, Brian will play a key role in driving our go-to-market strategy through partners in the region while cultivating our partner ecosystem."

Compono
Former Product Strategy Director at ELMO Software, Peter Scott, is the new Chief Product Officer.
Scott will assume the responsibilities of CPO and drive the technology product strategy, building scalable and innovative solutions across the company. He will also play a critical role in driving Compono's vision of helping employers adapt to the rapidly evolving workforce by providing end to end talent solutions that realise the full potential of their people.
"It's a very exciting time to join Compono. It's clear that its products have been built with attention to detail and with a passion for solving complex problems. It's that high level of care and polish that initially attracted me to the company," Scott says.
"The business is at a point where connections are being made between its services and innovation is really starting to take shape. My first focus is on making the systems work together in a way that's as simple as possible for the end user so they can get the most out of the platform," Scott adds.
"We are very pleased to bring a leader of Peter's calibre on board. Peter brings with him a unique combination of product expertise and extensive experience in the human resources and recruitment sector," Compono co-founder Carl Hartmann says of the appointment.

EY
Michelle Price will join as Partner in the Oceania cyber security, privacy and trusted technology practice, starting May 2.
Michelle joins EY, having recently served as CEO for AustCyber since its 2018 inception and having been with the company since its inception in 2017.
"We are thrilled to have someone of Michelle's calibre in the cyber security sector join us at EY," EY Oceania cyber security leader Richard Bergman.
"Michelle has a distinguished career as an instrumental figure responsible for the growth of Australia's cyber security entrepreneurial talent and assuring a diverse pipeline of people and technology capabilities for the industry and wider economy.
"Michelle will be leading the Government and Public Sector team within EY Oceania cyber security, practice and primarily focused on protecting Digital Government and essential services. Michelle will also grow EY's cyber security ecosystem and the Industry including working with startup and the private equity community," Bergman adds.
"I'm very excited to be joining EY; it's a perfect cultural fit with its transformational approach to tackling cyber security challenges with clients, and a global network of leading practitioners and resources to continue my passion for the cyber security sector and protecting Australia," Price says.

Flux Federation
Dinitha Subasinghe is the new Managing Director for the APAC region at Flux Federation in Australia. Dinitha has had a long career in energy retail, technology and business strategy, working in the United Kingdom, Dubai and Australia. He has worked in senior technology and transformation roles for AGL and Momentum Energy in Australia. Dinitha also invests in and provides strategic support to energy tech startups.

Globalization Partners
Nat (Rajesh) Natarajan has been appointed as the company's new Chief Product and Strategy Officer.
As a key member of the leadership team, Natarajan will report to Globalization Partners' President, Bob Cahill, driving G-P's innovation strategy, product vision, and roadmap and will play an essential role as G-P continues to build innovative world-class products to meet rapidly growing customer demand.
A highly accomplished operational growth executive, Natarajan has over 27 years of experience leading global technology and engineering organisations.
"The appointment of Nat underlines our commitment to innovation and technology that enables the global remote workforce of the future," Globalization Partners President Bob Cahill says.
"He is an innovator and strategist and under his leadership, our global employment cloud-based software platform will continue to lead the market, and enable us to meet the ever-evolving needs of customers around the world," Cahill adds.
"I have followed the success of Globalization Partners in recent years and have been hugely impressed by their transformational impact on business worldwide," Natarajan says.
"I am delighted to be joining a company that combines a focus on innovation with a strong and supportive culture. There is tremendous potential to build on what's already been accomplished, and I look forward to leading our growing team."

Komo
Leilani Vakaahi has been appointed in the newly created role of Partnerships Manager, continuing the expansion of the Komo team.
Leilani brings a decade of experience in the media industry, with roles across radio and digital audio in Sydney, London and now Perth. Through her previous roles, including Agency Account Director at ARN, and Bauer Media in the UK, she has garnered significant experience in developing compelling digital advertising solutions for national and global brands.
In her role as Partnerships Manager at Komo, Leilani will be responsible for supporting the company's Chief Executive Officer Joel Steel in the development and execution of the business' new commercial strategy.
"Komo's software presents an incredible opportunity for marketers to engage with their audience through gamification and digital experiences," Vakaahi says.
"The data capture capabilities that Komo offers advertisers through innovative technology is changing the way brands engage with customers and fans online. I'm excited to be a part of this new era of digital marketing."
Komo CEO Joel Steel said Leilani's role marks an exciting and important milestone in supporting the company's expansion plans.
"Establishing the new Partnerships Manager role marks a new era in Komo's growth and expansion plans. With a strong track record in building brand partnerships and developing relationships, Leilani is an exceptional hire that we're thrilled to be welcoming her to the Komo team," Steel says.

Lacework
Brian Lanigan has been hired as the new Vice President of Worldwide Channels and Alliances.
"I strive to work with companies that have transformative technology, leadership with a clear vision for building sustained growth over time, and the experience to turn that vision into reality. Lacework embodies these attributes more than any company I have ever seen," Lanigan says.
"Lacework has already upended the cloud security market and provided tremendous benefit to customers in the process. I'm excited to amplify that success by cultivating a robust partner ecosystem to bring the Polygraph Data Platform to businesses all over the world."
With an initial focus on building a deep understanding of the current partner ecosystem at Lacework, Lanigan will quickly pivot to scaling this program globally. He will look to expand on opportunities with current partners while implementing a data-driven strategy to identify new partners who are best positioned to build and drive business with Lacework in new markets.
"Brian has deep relationships across the partner community and knows how to build, scale, and support a global channel and alliances organisation," Lacework president and chief revenue officer Andy Byron says.
"We're thrilled to have him join Lacework to build on the foundations of our rich partner ecosystem and help us change the security industry forever."

Mediaocean
Michael Serratore has been appointed Account Director, JAPAC, while Jay Smith joins the business as Sales Director, JAPAC. Both will be based in Melbourne, Australia.
Previously Business Director at Wavemaker ANZ, Serratore worked with brands such as Jetstar and Hungry Jacks, driving projects involving data management platforms (DMPs), dynamic creative and analytics platforms. Taking the lead on cross-market digital transformation, he played a pivotal role in helping the company move towards its global business objectives and worked with key agency contacts across the APAC region.
"I'm thrilled to be joining Mediaocean this year as Melbourne takes strides to fully reopen once again. I'm looking forward to working with new clients, and using my knowledge coupled with Mediaocean's industry-leading Flashtalking technology to provide them with creative-first, data-driven advertising solutions," Serratore says.
Jay Smith joins Mediaocean from MiQ Digital, where he was critical in helping the business expand into additional regions across Australia and also opened the MiQ Digital Melbourne office just over four years ago.
"I am delighted to be joining such an industry leader in omnichannel solutions, including cookieless identity solutions, ad verification and advanced analytics," Smith says.
"I'm looking forward to working with exciting brands who are looking for unbiased media measurement and control of their own data, and to deliver more for their marketing dollars."
"I'm thrilled to welcome Michael and Jay on board in launch of our Melbourne presence and further enhance our renowned team in JAPAC," Mediaocean Flashtalking JAPAC regional director Georgia Brammer says.

me&u
Katrina Barry has been appointed as CEO.
Barry's world-class experience in business transformation and innovation will drive the next phase of growth for me&u.
Most recently, the Managing Director of Trafalgar and Contiki at The Travel Corporation, Barry led Contiki's digital transformation, resulting in renewed relevance amongst a younger audience.
me&u founder Stevan Premutico will focus his attention on the brand's global expansion whilst Barry takes the lead in Australia and the UK.
"Katrina brings with her the depth of experience we need to navigate the changing face of the hospitality industry, and firmly establish me&u's role in creating better experiences for customers and venues through tech and innovation," Premutico says.
"With a successful track record in creating a culture that provides purpose, nurtures development and offers professional fulfilment, Katrina is passionate about combining these with a clear business strategy and a focus on evolution," Premutico adds.
"I am incredibly excited to join such a fast-paced business that is breaking new ground and changing the face of hospitality," Barry says.
"I was instantly drawn to what Stevan has built with me&u; a force for good created by hospitality for hospitality.
"me&u has a clear goal to blend great tech with great customer service in order to build a better future for the sector. I'm looking forward to continuing to cement our role as the leader in creating an efficient and frictionless dining experience for both customers and venues alike."

Noname Security
The API security company has appointed AZ Asia-Pacific as its distribution partner in Singapore and The Philippines as it continues to expand within Asia Pacific.
To drive customer acquisition and market share expansion in the region, the company has appointed Lim Pun Kok as Vice President of Sales, Asia Pacific, and Eric Chong as Channel Sales Director, Asia Pacific.
"We are committed to establishing a strong local presence so we can better serve our customers in Asia Pacific, and with AZ Asia-Pacific's technical expertise and proven track record across various industries, we are confident that this partnership will cement our position as the leading API security platform in the region," Noname Security Asia Pacific vice president sales Lim Pun Kok says.
Headquartered in Singapore, AZ Asia-Pacific is a distribution services hub that focuses on delivering solutions and services in technology, namely within the cloud, network and security space. AZ Asia-Pacific has a range of products and services aimed at responding effectively to the industry's needs, which will now include Noname Security's proprietary products and services.

Queensland Government
Following an extensive recruitment process, a new Chief Customer and Digital Officer (CCDO) for Queensland has been appointed.
Minister for Digital Economy Leeanne Enoch says Mr Chris McLaren would commence in this important role from April 4 2022.
"I am pleased to announce that Chris is joining the Department of Communities, Housing and Digital Economy in this senior role next month," Ms Enoch says.
"The CCDO role has a unique focus on driving our state's digital economy and ensuring that government services are transformed, digitised, connected and accessible for all Queenslanders.
"Chris has a successful 25-year track record in Australia, the United States of America and the United Kingdom, as a senior executive leading, growing, transforming and advising industries, including technology, telecom, utility, energy, services and software Organisations.
"He specialises in digital enablement and transformation, customer experience, operations improvement and technology innovation.
"This experience is a great fit for this role, which is responsible for digital improvements that streamline and integrate services, develop digital business models, support agile and contemporary ways of working, and modernise our government's approach to procurement, funding, investment and governance.
"I look forward to Chris commencing in this role and seeing what can be achieved as we focus on driving Queensland's digital economy, delivering better citizen-centric services and optimising the Queensland Government's investment and use of technology."

SAP
Adrian Griffin has been appointed Managing Director of SAP New Zealand. Griffin takes over from Phil Cameron, who was recently promoted to the role of Chief Operating Officer for SAP Australia and New Zealand.
As Managing Director, Griffin will be responsible for all customer operations in New Zealand.
Griffin joined SAP 12 years ago as part of SAP Services and was responsible for driving key customer transformations. For the past five years, Griffin has led a successful team in his role as General Manager, NZ Industries Team (Private Sector).
"The success of our business in New Zealand is crucial to the success of the Australia and New Zealand (ANZ) market unit," SAP Australia and New Zealand president and managing director Damien Bueno says.
"New Zealand is home to some of our most innovative and forward-thinking customers who are seeking greater flexibility and faster innovation cycles, and as such are embracing cloud technologies at rapid pace.
"I believe Adrian's appointment will broaden and strengthen our leadership team in New Zealand. He brings exceptional leadership qualities to the role of MD. His focus on customer success combined with his collaborative and empathetic leadership style will ensure our customers are supported to grow and succeed in this dynamic market," Bueno adds.
"There is a huge opportunity in New Zealand now, with organisations searching for ways to not just be resilient to the pandemic but to be able to move forward with growth, and in ways that better equip them for the challenges ahead," Griffin says.
"I'm thrilled to be in a position to help customers across New Zealand achieve their ambitions, and I look forward to delivering some outstanding results in 2022 and beyond."
Griffin's appointment is effective immediately. He continues to be based in Auckland.

Tenable
Johnny Yap has been appointed as Channel Director for Asia Pacific (APAC). Based in Singapore, Yap will be responsible for spearheading Tenable's channel vision and overseeing all partnership initiatives as Tenable continues to ramp up its engagement with the channel in this region.
"Tenable's channel-led strategy focused on helping partners navigate the new world of work as the adoption of new technologies continues to atomise the attack surface is built upon our shared vision to help customers manage, measure and reduce their cyber risk," Tenable, Asia Pacific vice president Nigel Ng says.
"We're delighted to appoint Johnny to continue nurturing those strong and trusted long-term relationships we've built with the channel over the years.
"His skillset and experience in developing strategic partner ecosystems, leading the charge on complex deals and acquiring key partners, managed security service providers and global system integrators will be invaluable to Tenable," Ng adds.
"The shift to remote work in APAC, convergence of IT and operational technology along with the rapid adoption of cloud-native technologies have dramatically expanded the attack surface and underscore the need for greater collaboration within the technology ecosystem," Yap says.
"Cybersecurity is a team effort and I'm excited to strengthen our customers' cybersecurity posture, together with the team at Tenable and our partners."

Till Payments
Tanya Green and Alison Long have been promoted into newly created roles within the Executive Leadership Team. Green will step into the role of Chief Customer Officer, while Long will take on the position of Chief People Officer. Both promotions are effective from April 1, 2022.
As CCO, Green will now be responsible for aligning and unifying internal teams around the customer and leading Till's global brand as it launches into new markets.
Meanwhile, in her new role as Chief People Officer, Long will be spearheading the paytech's global growth journey, ensuring it retains its culture-first and people-first approach to employee experience.
"Since joining Till, both Tanya and Ali have demonstrated exceptional talent, leadership and global business acumen," Mr Haddad says.
"I'm proud and honoured to be announcing their well-deserved promotions and have absolute faith in their vision for our future and their ability to execute for the business as we scale." Haddad adds.
"I'm thrilled to be leading the charge for our customers in this journey," Ms Green said.
Green joined Till Payments in March 2021 as its Head of Brand & Customer Experience.
"The driving force behind my career to date has always been about delivering an incredible people experience, so the opportunity to join an executive leadership team just as dedicated to its people as I am has been a dream come true," Ms Long said.
Long joined Till Payments in February 2021, quickly advancing to the position of Head of People & Talent.
It follows the company's announcement of its first Chief Product Officer, Dave Hemmingway, in January, who joined the fintech after a nine-year tenure at PayTech player, Indue.

Vectra AI
David Sajoto has been appointed as Vice President, Asia-Pacific and Japan (APJ). With over 20 years of experience, Sajoto has a proven track record of building and executing against business strategy and go-to-market plans, achieving aggressive revenue growth and profitability in the APJ region.
"Cyber warfare continues to dominate global headlines and has thus created a mass demand for effective and proven security technology in all corners of the world," Vectra chief revenue officer Willem Hendrickx.
"With his extensive experience in creating and executing go-to-market strategies in the APJ region, combined with his deep expertise in the threat detection and response market, David is a welcomed addition to my global leadership team as we continue to scale our global operations."
David will be responsible for expanding Vectra's operations and overall business growth in the APJ region.
"Robust threat detection and response solutions are required in today's incalculable, turbulent and unpredictable business environments," Sajoto says.
"Vectra's culture is founded in a deep-rooted curiosity, and this team focus on innovation has resulted in an unrivalled cybersecurity solution that truly addresses the needs of hybrid and multi-cloud enterprises.
"With 40% of resources going towards research and development (R&D), customers immediately benefit from full visibility into active threats and automated remediation efforts. Here in APJ, there is high demand for such technology, and I am looking forward to growing our market share in the region."

WalkMe
The digital adoption solutions provider has appointed Jarrod Hughes as Director of Alliance and Channel for Australia and New Zealand.
"Jarrod's extensive experience leading and developing complex partnerships for global technology partners will provide tremendous value to WalkMe as we enter our next phase of hyper growth," WalkMe APJ Alliance and Channels vice president Antony Collins says.
"Jarrod has been in the trenches in many different alliance and channel positions and has been successful in helping many of these firms grow and expand their market opportunity.
"We expect his vast experience will help us clearly engage the ecosystem to articulate to the market all the capabilities and benefits that WalkMe can bring to our mutual clients," Collins adds.
"WalkMe has become a market leader in digital adoption solutions by building trusted client relationships around innovation, ease-of-use and a critical commitment to customer success," Hughes says.
"There is an enormous market opportunity ahead to build on this foundation by delivering a wider range of cloud-based solutions that address the core needs of Australian and New Zealand businesses in their ongoing digital transformation journeys.
"I'm excited to join WalkMe at this time when the company is innovating at a rapid pace."
Related stories
Top stories