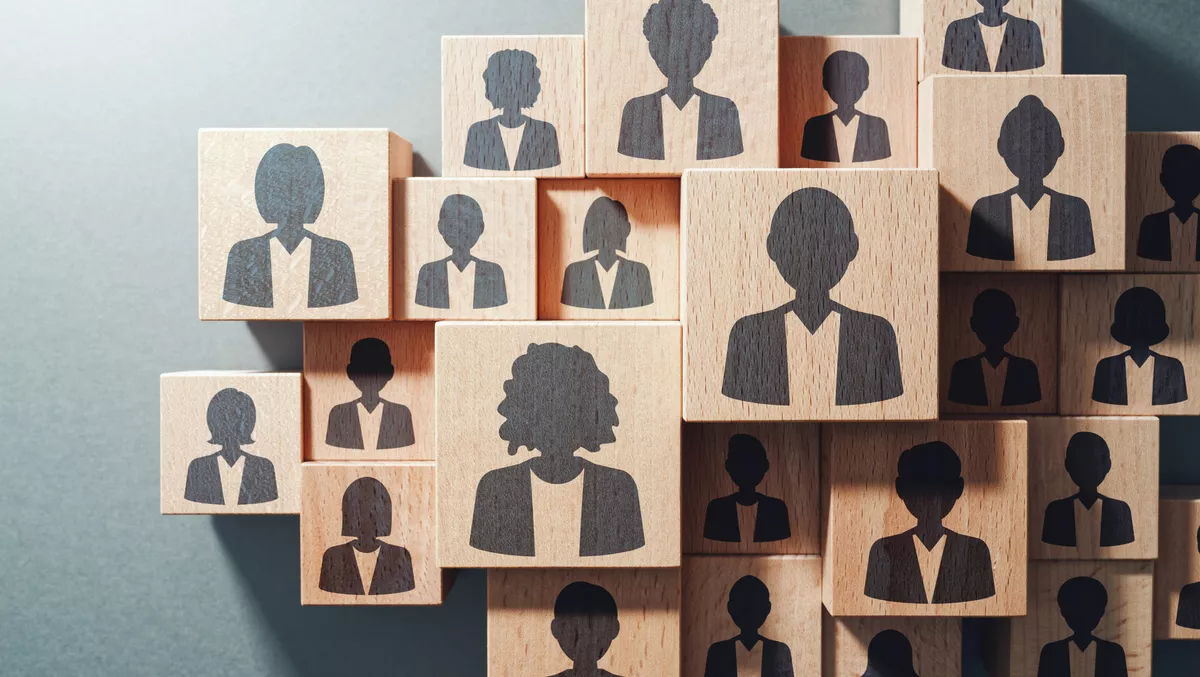 Tech job moves - Checkmarx, Kinly, Syniti, Trellix & WalkMe
We round up all job appointments from July 22-28, 2022, in one place to keep you updated with the latest from across the tech industries.

Atturra (Australia)
David Carter has been appointed as general manager for the company's OutSystems practice.
Carter joins Atturra with more than 20 years of consulting and account management experience in the IT industry.
He previously worked at RPV Consultants, where he was a digital program transformation lead, during which time he assisted enterprises in transitioning to the cloud.
He also previously held account executive roles at DB Results, Changepoint and SAS and worked for a decade at CSC in several program management roles supporting government and private sector organisations in application development, change management and mission-critical systems.
Atturra was appointed an OutSystems Partner in 2021. The OutSystems full stack development platform enables Atturra to provide clients with high-performance low-code development to deliver applications and innovation through the power of visual coding software, AI automation and integration, dramatically reducing development times.
The partnership provides a unique opportunity for Atturra clients to leverage the combined capability of Atturra and OutSystems and obtain access to the latest in solution development technology, overcoming many of the challenges facing business in keeping up with the speed of change.
"Our clients need solutions that respond to business demands at speed," Atturra executive general manager Petar Bielovich says.
"The ongoing technical skills shortage and long development times work against this.
"We're looking forward to the addition of David Carter's skills and experience to help clients address these digital transformation needs.
"David has terrific skills from his two decades of experience at working in organisations where he was instrumental in providing the technology vision, strategy and leadership to help his clients scale and derive positive impact."

Brightcove (US)
The company has appointed Trisha Stiles as chief people officer.
Stiles will assume responsibilities on August 29, leading human resource strategy, including talent and performance management, spearheading diversity, equity, and inclusion initiatives, developing competitive people practices, and reinforcing the company's strategic direction and business growth.
Stiles will report to Brightcove CEO Marc DeBevoise and will focus on strengthening and amplifying Brightcove's organisational structure, talent development, and culture building.
"Trisha is a seasoned human resources executive with a deep commitment to developing inclusive, collaborative company cultures where employees are motivated to drive results and succeed," DeBevoise says.
"I've had the pleasure of working with Trisha before and know she will be the perfect fit to strengthen our company's culture and attract top talent to Brightcove."
Stiles brings over 20 years of experience leading human resources for Fortune 500 companies, including Tableau, a Salesforce Business Unit, CBS Interactive, and NBC Universal.
Previously, Stiles served as the head of human resources at CBS Interactive (CBSi), one of the largest digital media companies at the time. At CBSi, she helped build the culture across numerous brands, working closely with the leadership team and employee groups.
She built the team that launched CBS All Access (now Paramount+), CBSN, and CBS Sports Digital. Stiles scaled the streaming business to over 1,000 employees, which resulted in multiples of revenue growth over her tenure.
"Creating connectivity with employees in this new work from anywhere world is paramount to develop, grow and build out successful diverse teams," Stiles says.
"Brightcove has cultivated a connected workforce of passionate people all over the globe who bring a diversity of strengths, ideas, and backgrounds.
"I'm very excited to build on the company's strong foundation to create an environment where our team members can do their best work and be their best selves."

Checkmarx (Japan)
Yoshishige Nakamichi has been appointed Japan country manager.
A seasoned cybersecurity executive, Nakamichi previously worked for multinational companies, including Fortinet, Palo Alto, and Salesforce. He is tasked with managing the business and extending the company's footprint in Japan.
"I'm delighted to join Checkmarx and bring comprehensive solutions to development and security teams in Japan," Nakamichi says.
"The Checkmarx AST platform offers unparalleled accuracy, coverage, visibility and guidance to reduce risk across all components of modern application development, including proprietary code, open source and infrastructure-as-code.
"As we work closely with more leading Japanese companies, our goal remains constant: to take a proactive approach by employing the 'shift left' concept to the application development work process, bringing our customers' application security to a whole new level," Nakamichi adds.
"It is an honour to have Yoshishige-san representing Checkmarx in Japan, a country where innovation, leadership and next-generation security have long been high priorities for organisational and government executives," Checkmarx APAC sales vice president Hari Bhullar says.
"Yoshishige-san brings years of experience in consultative security work with some of the region's leading enterprises and I look forward to seeing him collaborate with executives to bring their organisations into a new level of application security."

Crayon (A/NZ)
Mathew Howard has been appointed as A/NZ direct sales senior director.
Howard's role within Crayon is newly created in the A/NZ business, demonstrating the company's investment in its people and commitment to driving successful outcomes for customers and partners.
Howard joins Crayon with over two decades of experience within the IT industry, having worked in roles such as software solutions and software lifecycle management director, A/NZ sales director, regional sales manager, and national business development manager across a variety of segments in the market.
He will report directly to Crayon APAC executive vice president Rhonda Robati.
"Mathew brings a wealth of experience to our organisation and will play a pivotal role in strengthening our ANZ sales business," Robati says.
"I am pleased to welcome Mathew to the Crayon family and excited to see the great outcomes he will deliver to our customers."
Howard says he is excited about the role.
"Working with Crayon provides a great opportunity to connect with an enormously talented global team, with some of the greatest minds in the industry," Howard says.
"Whether it is helping our customers optimise their software, streamlining the vendors in their environment to fully leverage the capability of what has already been purchased or optimising their cloud investment through FinOps Governance, Crayon is in a unique position to drive significant costs savings and benefits to our customers."

CrescoData (US)
The company has appointed Brian Cottrell as managing director.
Cottrell's role will focus on strengthening customer relationships, identifying global expansion opportunities, and driving new revenue streams for the business.
Cottrell has a wealth of global experience in the eCommerce space. At eBay Australia, he was responsible for the rollout of the first Australian eBay Fashion Gallery. In the US, he led eBay's first sport card catalogue and also led the eBay Toys category, forging new partnerships with the largest toy companies in the world to sell directly to consumers on eBay.
As an SaaS leader, Cottrell launched Neto (now Maropost Commerce Cloud) in the US and built strategic global partnerships and integrations with top eCommerce marketplaces, payment gateways, and product enhancement partners.
"As a former client and partner of Cresco, Brian brings an existing knowledge of the CrescoData Platform and services as well as deep subject matter expertise, connections, and passion for eCommerce," CrescoData CEO Anna Trybocka says.
"He will be a strong addition to the CrescoData senior leadership team. We are excited to have him lead the team and help drive customer relationships and revenue."

Infor (Southeast Asia and Korea)
Isabella Kusumawati has been appointed as Southeast Asia and Korea (SEAK) vice president and managing director.
Based at the company's regional hub in Singapore, Kusumawati will be responsible for scaling Infor's SEAK business, driving customer success and strengthening the ecosystem to spearhead the next growth phase across Singapore, Thailand, Malaysia, Indonesia, the Philippines, Vietnam and Korea.
"We are thrilled to welcome Isabella to Infor to lead our fast-growing SEAK region.
"She is a seasoned and well-respected leader in the industry, with a strong track record in driving customer transformation and building high-performing sales teams in top technology companies across the globe," Asia Pacific and Japan executive vice president and general manager Chema Aramburu says.
"Digital technologies such as cloud, mobility, artificial intelligence and IoT continue to present immense opportunities for us to help our customers accelerate innovation across their business.
"I am confident that Isabella will be an asset to Infor, our partners and a trusted advisor to customers," Aramburu adds.
"The Southeast Asia and Korea markets are growing at a rapid pace, and there is accelerated consideration and appetite for cloud that enables organisations to drive innovation and strategic outcomes at speed and scale," Kusumawati says.
"As businesses emerge out of the post-pandemic fog of the past two years, they are increasingly looking for technology solutions that can support their growing needs for operational agility, efficiency, resilience, and visibility.
"Infor's industry-specific CloudSuite solutions are purpose-built to address these needs and accelerate time-to-market for business innovation.
"I am excited to be joining the Infor family, and look forward to driving even greater success and outcomes for our customers and partners across the SEAK region."

InteliCare (Australia)
Aged care industry leader Daniel Pilbrow has been appointed as the company's new CEO.
Pilbrow joins from Australia's largest in-home care specialist, Silver Chain Group, where he held the role of Executive Director of New South Wales with national responsibility for Mergers and Acquisitions.
Pilbrow said he was thrilled to be joining the team at InteliCare to spearhead the company's next stage of growth and strategic direction as it expands its service offering to the aged care and disability care sectors.
"InteliCare is a fantastic company with an extremely exciting future," Pilbrow says.
"I look forward to expanding and scaling the business and having the incredible opportunity to make a real difference in how care is delivered at home and within residential settings."
"The company has successfully transitioned from a start-up to an ASX-listed provider of premium independent living solutions.
"It has built a world-class SaaS platform that offers a real solution to staff shortages and capacity of care residences.
"My focus will be on driving the new strategic direction of the company and working with both existing and new stakeholders to increase value for our customers and shareholders."
InteliCare Chairman Dr Neale Fong says that the board selected Pilbrow for his deep industry connections and domain expertise, as well as his ability to leverage the existing foundations of the company to lead the next transformational phase of growth for the company.
"The board is delighted to confirm Daniel as InteliCare CEO," Fong says.
"Daniel's impeccable credentials and proven leadership capabilities, exemplified in recent years, set him apart as the board's top candidate for the CEO position.
"The board is looking forward to working with Daniel to build on InteliCare's foundation in the industry and the execution of future opportunities that will arise."

Kaimera (Australia)
The Kaimera team welcomes three highly experienced media leaders to its team with the recent addition of Sally Powell as content and social partnerships director, Marianne Lane as investment head, and Rachel Evans as associate client director.
These leaders bring years of experience to the table, which Kaimera says will be invaluable as the company continues to grow.
Powell is an accomplished creative professional with a proven track record in delivering high-impact media solutions for some of Australia's best-known brands. Kaimera says her straightforward approach to creative concepts, integration and partnerships is a perfect match for its' media made simple' proposition.
Lane has an extensive background in media negotiations and publisher relationships, which the company says made her a natural candidate for the newly-created role. This position was created to help Kaimera's clients maximise value and ensure clear ROI from media investments.
Evans comes to Kaimera with a wealth of experience in the media industry. She has worked in the UK for over four years, most recently as senior planning manager. In this role, she was responsible for developing and implementing media planning strategies for the company's clients.
"We are delighted to welcome such experienced and renowned media professionals into the Kaimera family," Kaimera founder and CEO Nick Behr says.
"At Kaimera, we believe that making media simple for our clients is key, and we can only do that with senior people who are experts in their field.
"Bringing these new skill sets into the agency will help us deliver powerful solutions that continue to meet our core values of trust and transparency.
"We are really excited about what lies ahead for Kaimera and the effective work we continue to do for our clients."

Kinly (US)
The company has reappointed Vel Johnson as managing director to drive US market growth and expansion.
Johnson comes out of retirement to support, strengthen and lead the Kinly US team forward into an exciting, globally aligned, new era.
With a career spanning more than 40 years, Johnson has held senior leadership positions in some of the world's leading multi-billion-dollar technology companies. He returns to this role, having originally relinquished the position in December 2021 as part of his semi-retirement plans after three years.
Based in Kinly's Cedar Knolls, New Jersey corporate office, Johnson says he was inspired to return to Kinly following positive discussions with newly appointed CEO Tom Martin, who revealed his ambitious growth and expansion plans for the company in the US market.
Nicknamed 'The Coach' by his colleagues, Johnson will lead a strong US team to develop and execute a more business and culturally aligned go-to-market strategy to mirror that deployed in Kinly's other global markets.
"With over 20 years of experience and supporting more than 2,500 clients, Kinly is a recognised and trusted global provider of fully tailored AV and video collaboration services and support," Kinly CEO Tom Martin says.
"We have identified opportunities in the US market, and under Vel's leadership, I have no doubt those opportunities and our ambitions as a company can be fulfilled.
"I'm delighted to welcome Vel back to the Kinly family," Martin adds.
"I am delighted to return to Kinly and to be entrusted by Tom to help guide this already burgeoning business on a new more deeply aligned journey to achieve even bigger and greater things in the US market," Johnson says.
"I was enjoying my retirement, but after the call from Tom, the opportunity to be part of something so special was simply too good to turn down.
"I feel determined and excited by what the future holds for my team and the company as whole."

One Identity (US)
Mark Logan has been appointed as the company's first-ever CEO.
Logan, a proven leader with nearly two decades of C-suite experience at companies such as Emptoris (now part of IBM) and Attunity (now part of Qlik), comes to One Identity from LogRhythm, where he served as both CEO and board member.
As Attunity president, he played a critical role in increasing the company's stock value by over 200% and its enterprise value by over 330% when it was sold to Thoma Bravo. One Identity says Logan's vision and customer-first approach will enable its continued momentum in capitalising on the market demand for holistic identity security solutions.
"One Identity is uniquely positioned to help companies address the rapid proliferation of identity-based threats targeting their business," Logan says.
"There's a tremendous opportunity for One Identity to be nimble and move quickly to continue accelerating our growth in the identity security market.
"I'm looking forward to working with the leadership team on continuing to win market share as the leading unified identity security provider," Logan adds.
"Logan's deep experience growing enterprise software companies makes him the perfect fit to lead One Identity, the world's top identity security provider," Quest Software CEO Patrick Nichols says.
"One Identity is leading the market as the only company to offer a true unified identity security platform, and I have full confidence that Mark's expertise will help the company continue to capitalise on its market leadership."

SmartBear (US)
Veronica Curran has been appointed as chief people and culture officer.
Most recently, Curran was chief people officer at Alumni Ventures (AV), where she led people strategy and culture. She brings 15 years of experience and investment in talent, onboarding, and culture programs at various disruptive global tech companies.
"Veronica brings an extensive background in Diversity, Equity, and Inclusion, talent, and various culture programs that will help SmartBear continue to deliver exceptional employee experiences as we scale and grow during these unprecedented times," SmartBear CEO Frank Roe says.
"Throughout her career, Veronica's passion for building strong teams and leading with authenticity, a strong work ethic, and honesty have been her driving force.
"We are thrilled to welcome her to SmartBear as we continue to build and cultivate our global team amidst record company growth."
While at AV, Curran focused significantly on building the company's talent acquisition strategy, culture and engagement efforts around the future of work and talent development through AV's first onboarding program, DEI programs, and people operations processes and policies.
"Company culture is our strongest tool to attract, hire, and retain the best talent, particularly in today's challenging work environment," Curran says.
"It has long been my goal to foster a culture of respect and trust to motivate and energise employees to always do their best work, all while treating every employee first as a human being.
"I look forward to partnering with Frank and the rest of the SmartBear team on our shared vision to empower all team members to thrive and grow across every stage of their journey as SmartBear continues on its impressive growth trajectory."

Syniti (A/NZ)
Marcus Scott has been appointed as A/NZ sales vice president.
With an extensive history of senior leadership roles in the tech industry, Scott will be responsible for Syniti's ongoing development as an innovative, end-to-end software provider in the region.
Scott brings over 30 years of senior business leadership experience to Syniti's ANZ team, working on the development of effective SAP software solutions. His experience covers System Landscape Optimisation (SLO) and Selective Data Transition (SDT) for global companies, including SNP, CBS and Natuvion. Most recently, Scott was a Director at PwC.
"The pandemic was the catalyst for a vast majority of ANZ businesses to prioritising the shift to a digital-first strategy," Scott says.
"I'm excited to join Syniti to expand the company's position as an innovative software house that offers customers and partners an end-to-end software portfolio to support digital data transformation programs.
"In this way, Syniti becomes a software company that offers additional solutions in the areas of digital data transformation (any-to-any).
"This takes us beyond Syniti's enterprise data management products and services, thereby opening new growth markets for the company across the A/NZ region."
The new appointment is effective immediately and gives Syniti a strong leader to take the company forward in Australia and New Zealand. Scott will be based in Syniti's Sydney offices and report to Syniti APJ president Gordon Lam.
"With a vastly experienced leader in Marcus, we now have the right pieces in place to dominate the market in A/NZ," Lam says.
"This region is a priority focus area for Syniti, one where we foresee strong growth potential.
"Therefore it is gratifying to have someone of Marcus' calibre fill the role, and we are extremely confident in our ongoing success across the region."

Tesserent (Australia)
George Katavic has been appointed managing partner of the company's Federal Government division.
Tesserent Federal comprises Tesserent's business units of North, Claricent and Pearson, based in Canberra and the largest provider of cybersecurity expertise to Tesserent's Federal Government clients.
Prior to this appointment, Katavic spent the past four years as North managing director. Before this, he was DXC Consulting managing partner and regional general manager and with CSC Consulting in Canberra.
"I am delighted to announce that Mr Katavic is now the Managing Partner of Tesserent Federal, further leveraging the depth and breadth of his experience and building on the strong relationships that he holds in Canberra," Tesserent CEO Kurt Hansen says.
"Mr Katavic has built an exceptional team in his time at North, which will be a key foundation to our future growth in Federal Government contracts," Hansen says.
"Mr Katavic will play a pivotal strategic role in expanding our cybersecurity services in Canberra and will be integral to helping Federal Government departments and agencies strengthen and bolster Australia's cybersecurity defences.
"The threat landscape is forever shifting and there has never been more focus on the importance of cybersecurity and investment in building our sovereign cyber defences," Hansen adds.
"I am excited to lead Tesserent Federal and contribute to the strategic expansion, uplift capability of the business and working to protect Australian assets and defences," Katavic says.
"Tesserent has more than 400 of Australia's top security practitioners, and I am passionate about helping to turbocharge growth and support Federal Government clients in enhanced cyber risk management.
"The talent shortage and developing young talent is also a critical priority and I look forward to accelerating our graduate and cadet program to ensure we continue to expand our talent base and future pipeline to meet ongoing government demand."

ThreatBlockr (US)
Bill Franklin, formerly of Avant Communications, NetApp and EMC, has been appointed as business development head.
With over 10 years of technology sales experience, Franklin joins ThreatBlockr after working in various sales and IT-related roles.
In this role, he will establish a community of partners focused on helping customers enhance their network security to protect them against the latest threats. Partner organisations include MSPs, Channel Partners/VAR, and Trusted Advisors.
"It's wonderful to be part of ThreatBlockr and have the opportunity to work on their innovative approach to network security," Franklin says.
"Firewalls aren't cutting it anymore, so organisations need a better way to block threats at scale without overworking their existing security stacks.
"ThreatBlockr ultimately solves that problem and fills in a missing puzzle piece.
"As a longtime cybersecurity professional, it's amazing to be part of the team who's at the forefront of this trend in cybersecurity."
The team at ThreatBlockr has continued to grow throughout 2022, with the additions of George Just as chief revenue officer and Courtney Brady as marketing vice president.
"ThreatBlockr is seeing tremendous growth in our MSP and MSSP business," ThreatBlockr CEO Brian McMahon says.
"Adding Bill to the team will deepen our focus in this space and strengthen our ability to execute.
"He's a deeply talented cybersecurity expert. Having worked at and with some of the strongest and most recognisable technology brands, he has a critical understanding of what it takes to drive growth and operational excellence."

Trellix (Asia Pacific and Japan)
Vicki Batka has been appointed as APJ sales senior vice president to lead the Asia Pacific and Japan business.
Batka joins Trellix with over 35 years of experience, having held leadership roles at Network Associates (later McAfee), CA Technologies, VMWare, SAP and most recently, at Cisco as Asia Pacific, Japan and China partner sales vice president.
"I'm very excited to be able to grow the Trellix business across APJ, cementing Trellix as the leader in XDR and as an employer of choice for cybersecurity technologists," Batka says.
"My new role comes at a time when the need for holistic cybersecurity practices and approaches in enterprises continue to be a priority for leaders across the region.
"The APJ region is not just diverse in culture but also comes with unique ways of doing business, which is why I believe there is an opportunity for business and technology leaders to embrace Trellix's 'living security' approach in building resilient and confident businesses.
"Pair this with a personal mission to improve women's presence in the technology industry, [and] I look forward to becoming a Trellix champion for a diverse and inclusive workforce," Batka adds.
"Vicki has created a strong legacy in the APJ region and I believe her drive, determination and character will take Trellix to new heights as we continue to develop our business there," Trellix chief revenue officer Adam Philpott says.
"Vicki is a great fit to lead Trellix to even greater success in the APJ region, helping to propel new and existing partnerships to success."
Batka has lived in Singapore for over a decade and will continue to lead the Trellix APJ business from there.

WalkMe (US)
Scott Little has been appointed as chief revenue officer, reporting to CEO and co-founder Dan Adika.
Little will lead WalkMe's overall go-to-market optimisation and expansion efforts to capitalise on digital adoption's $34 billion total addressable market as demand for WalkMe's enterprise-class digital adoption platform (DAP) grows.
Little joins WalkMe from Software AG, where he spent nearly three years serving in executive sales roles, most recently as chief revenue officer.
Under his leadership, Software AG transformed its digital business into a modern SaaS and subscription-dominated portfolio, delivering double-digit bookings growth and consistent profitability.
Before Software AG, Little held a number of senior roles with global B2B SaaS technology companies Commvault and Aveva, as well as with industry stalwarts Oracle and IBM, spending nearly two decades with Oracle.
"Scott's experience in scaling sales organisations at high-growth companies and delivering operational excellence at leading enterprise technology companies will strengthen the infrastructure that will take WalkMe to the next level of growth," Adika says.
"He is a strong leader who understands the huge market opportunity for WalkMe and the role digital adoption platforms play in achieving successful digital transformation outcomes.
"We are excited to welcome Scott to our management team to continue to drive WalkMe's success," Adika adds.
"What excites me the most about WalkMe is the opportunity to change the way humans interact with software to maximise companies' investment in technology," Little says.
"With an entire career focused on enterprise B2B software sales, I've seen first-hand how lack of technology adoption has been a key impediment to successful transformation projects.
"DAP is the missing link that closes the gap, and I look forward to expanding WalkMe's reach to bring further value to the customers and industries we serve."

Yubico (ASEAN)
Selina Goh has been appointed as ASEAN regional sales director, and Derix Suartyo as ASEAN solutions engineering lead to support the strategic growth across the APAC region.
Based in Singapore, Goh has over 15 years of experience in the region and is known for her sales capabilities, marketing and customer engagement skills.
Before joining Yubico, she worked with several national and international corporations, including Singtel, NCS, Dell EMC and 3D Networks.
"It's an exciting time to be working in the technology sector, especially in cybersecurity," Goh says.
"I'm looking forward to working with current and new Yubico customers across the region to help them address the cybersecurity security authentication challenges that many organisations in the region face on a daily basis."
Derix Suartyo is also based in Singapore and brings to Yubico around 20 years of Complex IT Infrastructure and Modern Cloud Experience.
He has held a variety of roles in security data encryption, networking, data centre and server-related engineering, where he was involved in many complex IT infrastructure projects, covering areas such as data migration and cloud deployment.
He was previously a lead solutions architect with Lumen Singapore supporting clients from a range of industries, such as financial, consumer business as well as technology companies, where he helped customers with their digital transformation journey.
"Yubico is excited to have both Selina and Derix join our team, especially as more companies adopt YubiKeys as a trusted source of cyber protection," Yubico Asia Pacific and Japan regional vice president Geoff Schomburgk says.
"They both bring with them an incredible wealth of specialist skills and knowledge that can only be of additional benefits to the many businesses that realise phishing resistant multi-factor authentication is essential if companies are looking to reduce their cybersecurity risk."
Related stories
Top stories