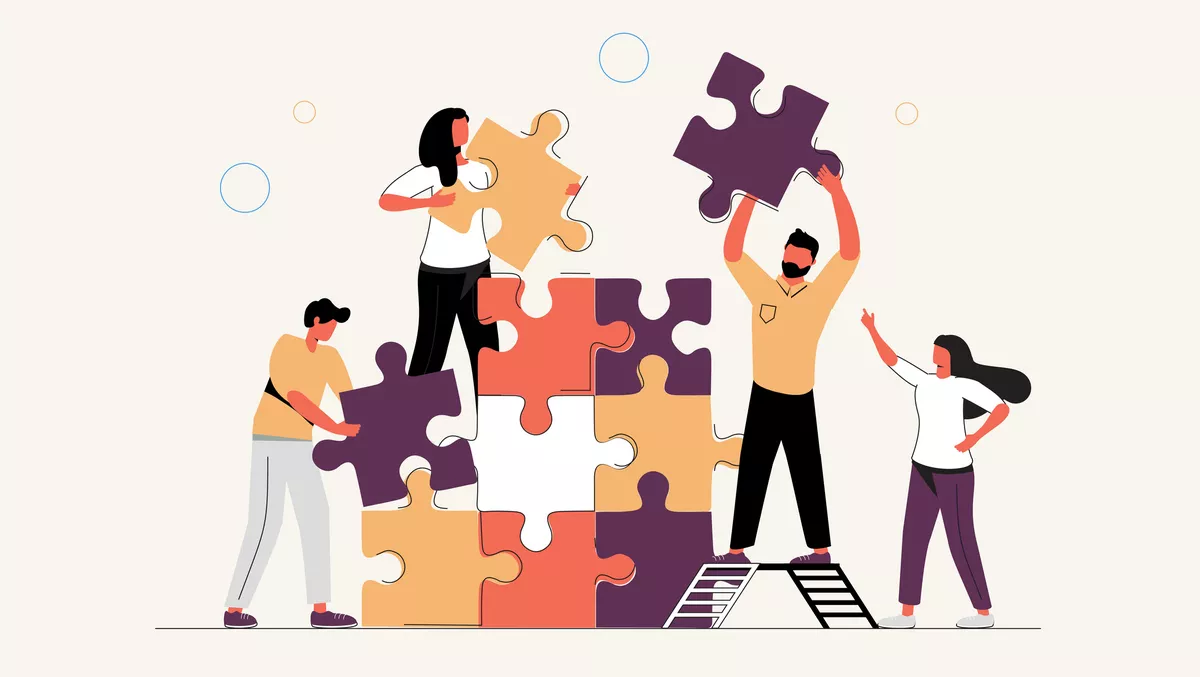 Tech job moves - KPMG, Hitachi, SSS, Check Point & Tesserent
We round up all job appointments from March 3-14 2022 in one place to keep you updated with the latest from across the tech industries.

ADDX
Oi-Yee Choo will be appointed CEO, subject to the Monetary Authority of Singapore's (MAS) approval. Ms Choo joined the company as Chief Commercial Officer in January 2020, moving from UBS, where she was Head of Investment Banking for Singapore. MAS approval is being sought for ADDX Pte Ltd, a newly established entity which Ms Choo will lead as CEO, to operate the ADDX platform. ADDX Pte Ltd is fully owned by parent company ICHX Tech, which will continue to operate the ADDX platform under existing licenses until new MAS approvals are obtained for ADDX Pte Ltd. Following Ms Choo's appointment, Mr Danny Toe, who has been at the helm of the ADDX platform via ICHX Tech, will remain CEO of ICHX Tech 1 . With more than 20 years of capital markets experience at banks, including Morgan Stanley, Nomura and Citigroup, Ms Choo has worked on notable M&A and IPO deals, including the listing of Suntec REIT and Parkway Life REIT on Singapore Exchange (SGX).
Additional appointments include Darius Liu as Group Chief Strategy Officer (COO) of ICHX Tech (having previously held the position of Chief Operating Officer) and Inmoo Hwang as COO (having previously been Head of Business Strategy and Growth).

Check Point Software
Leo Lynch has joined the company as the new ANZ Head of Channels, bringing with him over two decades of experience managing business growth in key markets across Asia Pacific, establishing new business and go-to market strategies within IT channel partners and end customer organisations. John Marshall has also been appointed as the ANZ Head of Distribution, with a proven track record of account and business management to lead business development strategies across vendors and distribution. The new appointments follow Check Point Software's commitment as a 100% channel-led organisation, to investing in key leadership roles across the region, with Mark Baker recently being appointed as New Zealand Country Manager. Additionally, Rodney Thorne was promoted from regional Channels Director to lead the local teams, as Australia Country Manager.

Hitachi Vantara
Adrian Johnson has been named the Asia Pacific vice president of the company's Digital Infrastructure Business Unit (DIBU). Adrian will report to Scott Worman, Chief Revenue Officer, Hitachi Vantara. Johnson served as Hitachi Vantara's vice president and managing director for Australia and New Zealand from 2019 - 2022, where he guided the team to sales and market share growth during years marked by a global pandemic. An industry veteran with over 20 years of IT experience that includes building and leading teams across Australia, Asia and the United States, Adrian has spearheaded high sales growth in diverse technology organisations. After serving as an officer in the Royal Australian Navy, he held senior executive positions with Liferay Inc, Dell, Fuji Xerox, and Sun Microsystems backed by a master's degree in business and IT. Under Johnson's leadership, Hitachi Vantara Australia and New Zealand achieved impressive business growth since 2019, as the team helped customers to improve operations and meet business outcomes with data-driven solutions and the Hitachi Cloud Smart Framework.

KPMG Australia
John Munnelly, a digital transformation specialist and technologist, has been appointed to the newly created position of Chief Digital Officer (CDO). As CDO, he will be responsible for both working with clients and leading the firm's own technology agenda. He will join the firm's National Executive Committee and will report directly to KPMG Australia CEO Andrew Yates. Munnelly joined KPMG in 2015, as part of the acquisition of tech firm, Hands-On Systems, where he was CEO, and has been a Partner in the firm's Management Consulting division since 2017. He led the creation of Wiise, an innovative start-up that offers enterprise resource planning software-as-a-service to small and medium enterprise, and is owned by KPMG in partnership with Microsoft. He is also KPMG's Global Microsoft Business Applications Leader, overseeing our 3000 people across 21 countries who implement Microsoft-based digital transformation solutions.

PPDS
Alison Maxson has been appointed as Senior Marketing Manager for North America and AVIXA Women's Council group leader. Maxson has more than 17 years of top-level B2B marketing and experience and is a strong advocate for promoting equality and gender diversity in the workplace. This includes co-founding the Orlando Group arm of the AVIXA Women's Council; a global community committed to supporting and empowering women who work in the AV industry. Based in Orlando, and reporting directly to Marketing Director at PPDS, Ron Cottaar, Alison will be responsible for strategising, coordinating and executing all PPDS marketing communications, channel and trade events in
North America. Her key objectives include increasing brand and product visibility for its entire range of Philips professional TVs, interactive displays, direct view LED and digital signage solutions across all core markets, including hospitality, retail, food and beverage, education, healthcare and corporate.

SCB TechX
SCB Tech X Co., Ltd., a joint venture between the SCBX Group and digital business transformation company Publicis Sapient, has appointed Jonathan Sharp as Chief Technology Officer. With more than 25 years of global professional experience in engineering, architecture, consulting, and transformation, Mr. Sharp is an innovative technology and delivery leader. He has led client engagements for some of the world's largest brands from North America, Europe, and for the past 12 years across Asia Pacific. Over the course of his career, he has been responsible for clients' successful digital business transformation initiatives, including Unilever, MetLife, ANA, BBL, and Pandora, among others. Before joining SCB TechX, Mr. Sharp served as Managing Director, ASEAN, at Publicis Sapient. Mr. Sharp's career at Publicis Sapient spans 24 years where he also headed Technology & Delivery across Asia Pacific and served in a variety of consulting and delivery capacities. In addition to numerous professional certifications in architecture development, cloud, and management, Mr. Sharp holds a Degree in Computer Engineering from the Royal Military College of Canada.

SSS – IT Security Specialists
Ashton Jones has been appointed Chief Executive Officer, Paul Platen has been appointed Chief Information Officer, and Tim Jackson, Chief Technology Officer. These appointments come after the company underwent significant growth, causing it to form its new executive structure. The members of the executive structure will be responsible for executing the company vision, overseeing major strategic activities, and setting the company direction. Jones says "Since I started with SSS 16 years ago, we have grown from around five staff in our IT security business to now having over 40 staff. This new executive structure will enable us to effectively prepare for the next phase of growth for SSS. I am excited to announce the promotion of Paul Platen and Tim Jackson into the executive structure. They have extensive experience within SSS and contribute big picture thinking, strategic advice, operational efficiencies, innovation, and effective leadership. Their promotions are well-deserved."

Tesserent
Mr John Barnett has joined Tesserent Academy as General Manager, having spent the past ten years with TAFE NSW, where he specialised in developing talent for the technology sector, piloting innovative education initiatives, and working with state and federal governments, peak bodies and the technology industry to drive improvements in education curriculum, frameworks, pathways and outcomes. Barnett says "I am excited to be spearheading Tesserent's activity to uplift industry cybersecurity skills and to encourage more females and people from a range of diverse backgrounds, and across all age levels, to pursue careers in cybersecurity. Tesserent has an incredible depth of cyber expertise, and the Tesserent Academy presents a great opportunity to leverage that capability to build innovative cyber training programs and pathways that are designed and delivered by leading industry experts."
Related stories
Top stories