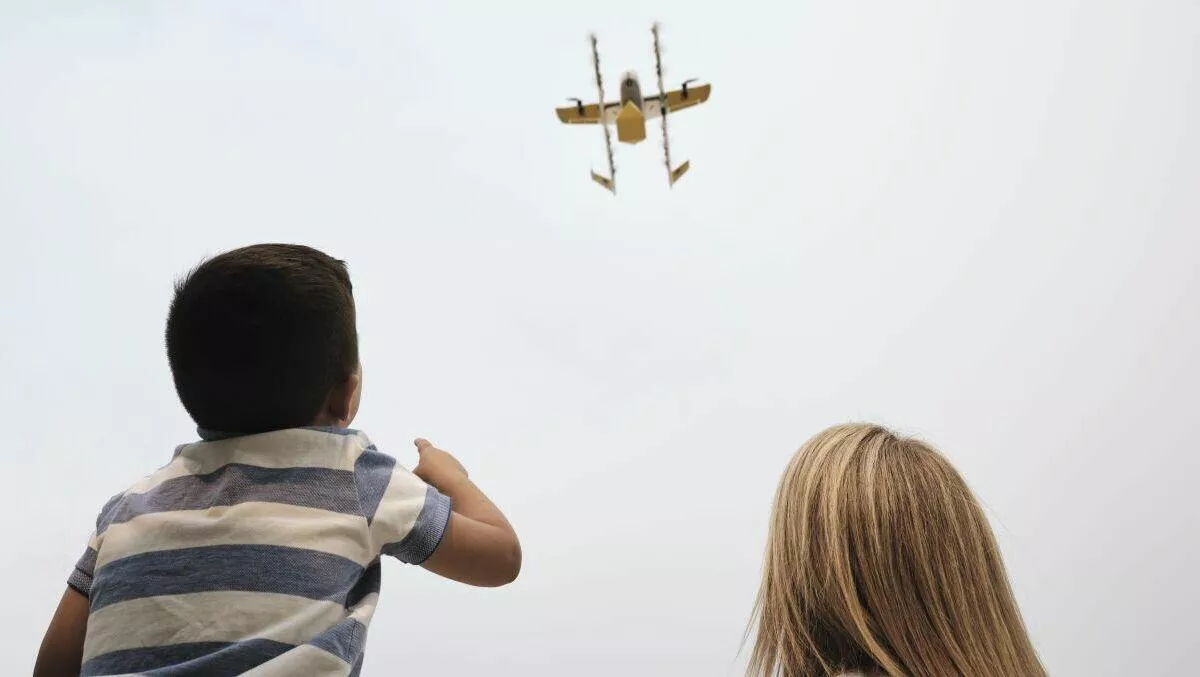 Wing's drone delivery service soars to new heights in Australia
Alphabet's drone delivery company Wing is flying high in metros around the world - and in places like Logan, an area south of Brisbane in Queensland.
Since its launch in Australia, Wing has delivered almost close to 100,000 deliveries to consumers. Between 2019 and 2020, the number of deliveries increased 500%, with a similar growth trajectory on track for 2021. Already, Wing has made more deliveries this year than it did in the entirety of 2020.
In Australia, Wing supports 15 businesses in Canberra and 11 in Logan. In Logan alone, Wing has made 50,000 deliveries in eight months. during the most recent lockdown period in August, Wing made 4,500 deliveries.
Deliveries mainly include food items such as barista-made coffee, sushi, and loaves of bread. These, and other packages of up to 1.5 kilograms, are delivered by custom-designed drones with a wingspan of 1.5 metres and can travel at speeds of up to 110 kilometres per hour.
But what makes Logan, Queensland so special? according to Wing's head of policy and community affairs, Jesse Suskin, Logan is quickly becoming the drone delivery capital of the world.
"From Wing's early days delivering to a small group of customers in two suburbs in 2019, we're now making thousands of deliveries each week to 19 suburbs, with a combined population of more than 110,000 people."
"We heard from a number of customers that they found on-demand drone delivery especially useful as they stayed home, and relied on our contactless service to deliver the things they needed."
Suskin says this year Wing's delivery options expanded from residential homes to include workplaces, "to give staff from selected local businesses access to the convenience of drone delivery at work."
Suskin adds that Wing will continue to expand and improve in order to meet community and business needs.
"While local businesses currently co-locate with us at our delivery facility, in the coming months we'll be exploring new delivery models, including co-locating our on-demand drone delivery service with businesses at their premises."
Wing currently operates in Australia, Finland, and the United States. According to the company, its fastest delivery time to date, from order to delivery at the customer's house is 2 minutes and 47 seconds.
Suskin concludes, "In the past year, Wing customers in Logan have:
ordered more than 10,000 cups of fresh barista-made coffee;
had more than 1,000 loaves of bread delivered to their home, saving a trip to the shops;
kept break time interesting as kids transitioned to remote-learning with more than 1,700 snack packs ordered for morning and afternoon tea;
tucked into more than 2,700 sushi rolls to beat the lunchtime cravings; and
made more than 1,200 hot chooks fly, just in time for family dinner."
Related stories
Top stories