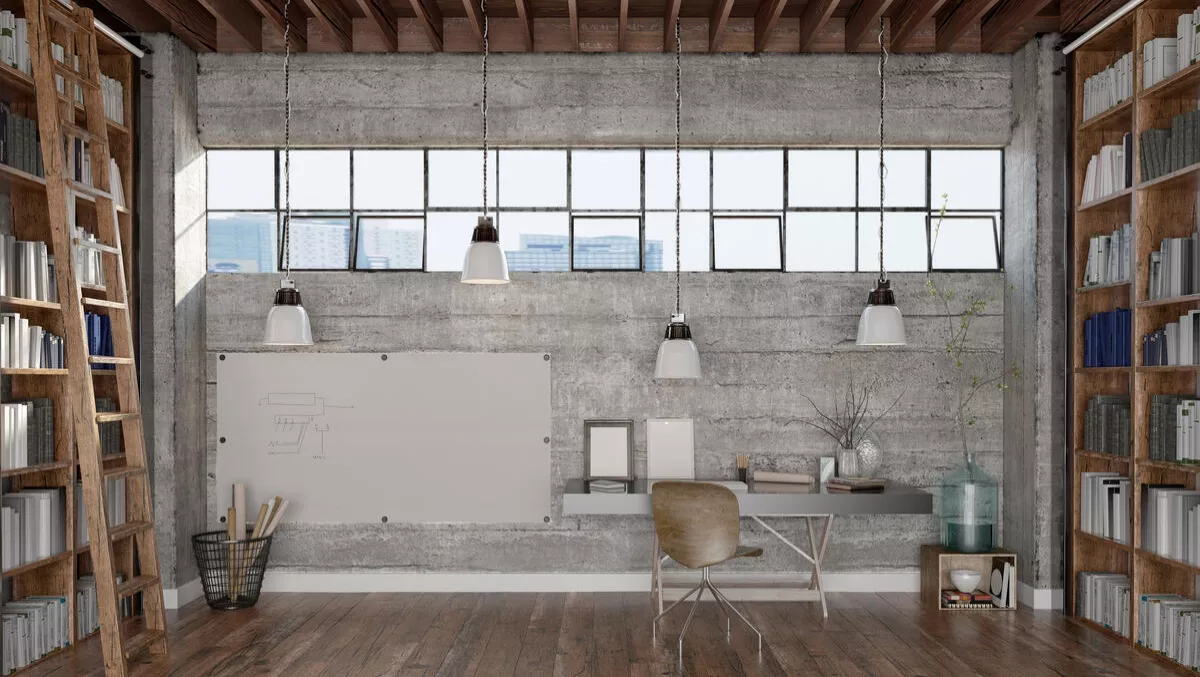 A 10 minute guide to decluttering & setting up the ideal workspace
FYI, this story is more than a year old
Whether you work from home, work in an office or from a co-working space– you spend most of the day at your workspace so you should feel stimulated and inspired.
If your workspace is making you feel anxious, stressed or generally disorganised it's time to make a change, and you will be thankful you did!
Officeworks' declutter expert, Anita Birges, has compiled her 10-minute guide to decluttering your workspace which includes her top tips on how to organise your workspace and which tools will help you do this – having a clutter-free and stylish workspace will not only help you feel refreshed, but also feel a sense of calm.
Officeworks has also teamed up with Positive Psychologist, Dr Suzy Green from The Positivity Institute to help explain the psychology behind why a decluttered work environment is beneficial to productivity and clarity.
Step one: Evaluate your decluttering requirements
The first step to consider when starting your journey of decluttering and setting up your ideal workspace is to evaluate your requirements for working – what's essential to your workflow?
What makes you comfortable?
And more importantly, what inspires you?
Dr Green says, "research tells us that our environment can play a huge role in how we feel emotionally at work and in turn, affect our productivity. In particular, there is an overwhelming amount of research to suggest that a decluttered space is essential to workflow.
Step two: Organise your desk drawer
Desk drawers are often the first place people store their office supplies, business cards, unorganised papers, cords and rubbish and it generally becomes a cluttered mess. Think about what you use on a day-to-day basis, and then take some time to evaluate and prioritise them by importance.
Sort your items into two piles, 'use' and 'don't use' and allocate your drawer items. This will give you an idea of what to keep and what to throw out. Once you've identified your keep pile, pop them in your top drawer so that those things are close by and easily accessible.
Once you've sorted the products you need to keep, purchase a compartment tray such as this Dark Grey Otto to ensure items remain organised in your drawers throughout the year.
Step three: Arrange your paperwork
Take a look at any paperwork and important documents, are they in a pile on your desk or stuffed in a drawer? People prefer to work differently so while a minimalist might like to keep paperwork hidden away, an office-worker may prefer to have their projects in plain view.
A great way to keep your work organised regardless of the way in which you work is to utilise clearly labelled folders so you can easily hide or display these depending on your working style. Pick folders with simple, block colours and compile your important documents by job type or theme, this will keep your desk paper free and highly organised. My top pick is the J.Burrows Gloss Lever Arch File.
If you do, however, want your paper readily accessible on your desk or your workplace requires you to have an in-tray, you can pick up stylish organisers that better reflects your personality – the Otto Criss Cross document tray is fashionable and useful.
Step four: Remove distractions
What do your walls and the space around your workstation look like? Are they filled with distractions such as old post it notes, business cards, uncompleted work or photos? These items are constantly fighting for your attention so remove them.
This provides you with an opportunity to really think about what will energise and inspire you each day. Replace the wall clutter with a piece of art or with functional, trendy items such as the Degree Nerro Chrome clock.
When it comes to any important notes or business cards, a great option is to store them digitally.
A simple contact app or tasks program will not only remove the many post-its cluttering your workspace, but can be set up to automatically remind you on a specific day and time – a digital reminder will actually remind you!
Dr Green says, "the number of visual stimuli and objects in our environment compete for our attention, increasing the need to scan for what we need. This can lead to feelings of stress and overwhelm.
Step five: Re-evaluate your office furniture
The last step is to re-evaluate your office furniture or change the layout of your workspace if you can't afford entirely new furniture.
Every piece of furniture in your office should hold a purpose and unless you need it to get your work done on a daily basis, it probably doesn't serve its purpose anymore – remove it! This process will ensure your workspace is manageable and remains organised throughout the year.
Once you've scrutinized your furniture, there are a few additional tips to help you better organise your space. Place your desk in a position facing the door – when your desk faces a window your energy and attention flows outside, instead of into your work.
Consider a bookshelf such as this Kirby Bookshelf for additional storage space and an opportunity to place any personal touches such as photo frames or plants.
And finally, investing in an ergonomic desk such as the height adjustable Wynston sit stand desk is great for getting the blood circulating throughout the day.
Dr Green says, "our brains get used to things fairly quickly which means we need to find ways of keeping our environments fresh and stimulating. Being able to move is also great to increase neural activity in the brain to keep the creativity and focus sustained. Use a sit-stand desk, a Fitbit or phone alarm to ensure you move regularly.
Step six: Declutter daily
A final tip is to set a reminder in your diary or phone for the last five minutes of every day to clear your workspace.
Rest assured that once you get started with this habit, it will take far less time each night and will ensure your workspace is set to go the next morning.