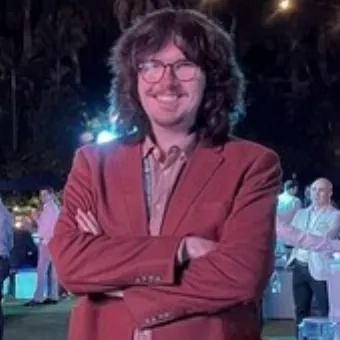 By Zach Thompson, News Editor
KuppingerCole has named Delinea a Leader in its 2023 KuppingerCole Leadership Compass for Privileged Access Management report.
The company recognises Delinea in four categories in its first year to feature in the report under the new brand name: Overall Leader, Product Leader, Innovation Leader, and Market Leader.
KuppingerCole created the report to assist buyers in finding the right product for their needs.
The report evaluates 25 vendors, assessing their capabilities, relative market share, and innovative approaches to providing PAM solutions.
It also acknowledges Delinea as a Leader in all correlated views, including Market Champions, Technology Leaders, and Big Ones (an Innovation/Market leadership matrix).
"Delinea is proud to continue our history of recognised PAM leadership in the 2023 KuppingerCole Leadership Compass for Privileged Access Management," says Art Gilliland, CEO, Delinea.
"The report's evaluation indicates that Delinea is offering a complete set of PAM capabilities for vaulting, privilege elevation, and empowering least privilege approaches to privileged access.
"We intend to further increase our market leadership in 2023, accelerating innovation and extending our product portfolio, including bringing the new Delinea Platform to market."
Delinea's strengths highlighted in the report include the following:
Deep Active Directory integration for complex configurations
Strong multi-factor authentication and identity federation support
A mature PAM-as-a-Service offering
Strong endpoint management capabilities
A user interface that leverages current UX trends for ease of use
Threat analytics using machine learning for real-time identification
The KuppingerCole recognition comes after Delinea revealed the newest release of its DevOps Secrets Vault in December 2022.
The latest features in the release include Bring Your Own Key (BYOK), GitHub action integration, and user interface improvements.
These elements are said to provide developers with enhanced flexibility and additional credential security controls when connecting application layers across cloud infrastructure.
Delinea says DevOps Secrets Vault provides developers with a secure and consistent method for securely injecting secrets, otherwise known as credentials, into their applications and services with just-in-time access and without exposing them.
The development comes at a time when, according to a 2021 Forrester survey commissioned by Delinea, 57% of respondents experienced a security incident related to exposed secrets from insecure DevOps processes in the past two years. Furthermore, 62% expected these incidents to become more prevalent in the next two years.
Delinea says that because DevOps Secrets Vault now supports BYOK encryption key management for Amazon Web Services (AWS), customers will have complete control of the encryption key as they can use their existing AWS encryption key instead of the one provided within DSV.
Customers can remove access to the key, preventing DevOps Secrets Vault from decrypting secrets which is useful when investigating a potential compromise. Complete control of the encryption key further reduces the risk of a compromise, even if a bad actor is able to access the vault.