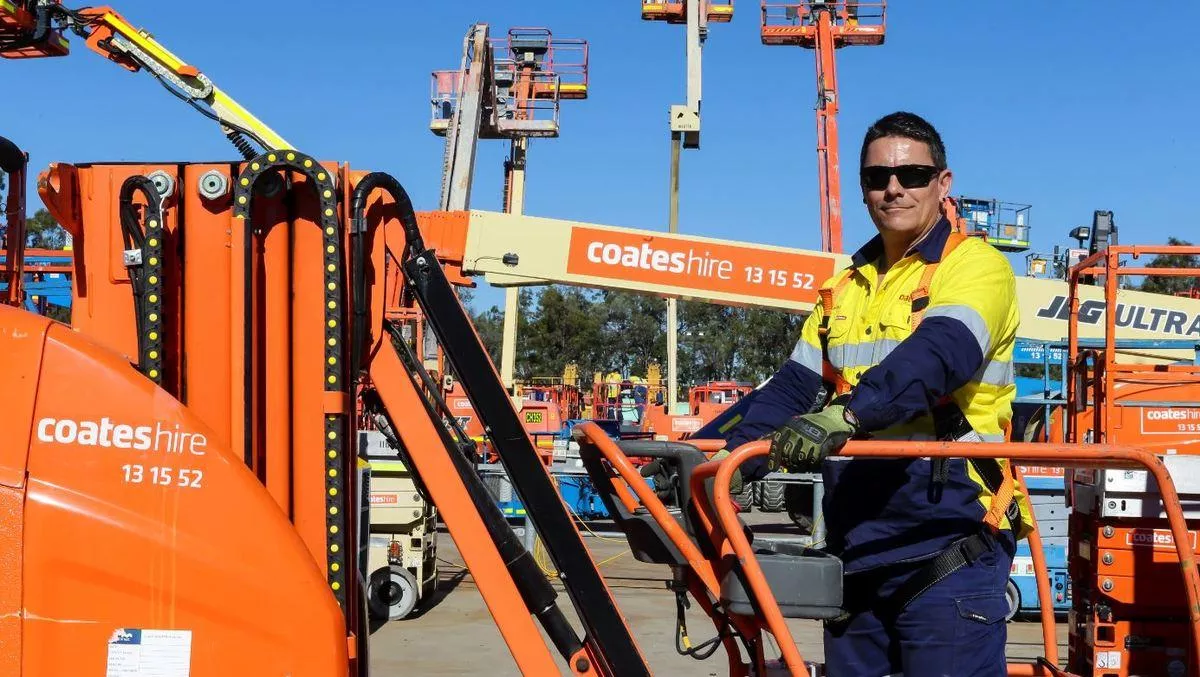 3D safety barrier could make construction sites safer
Fri, 29th Jan 2021
FYI, this story is more than a year old
SITECH WA is working with Coates Hire and Downer to trial a new safety technology that could reduce accidents and save lives at construction sites.
SITECH WA came up with a way to create a virtual 3D barrier, which is capable of immediately shutting machines down if they touch or breach the barrier.
The 3D Avoidance Zone System barrier, which is created by SITECH WA's trimble machine control system Earthworks, GNSS satellite technology, and the Trimble Marine Construction Software (TMC), creates a way for site managers to track the position of machines and compare them against a 3D model of restricted areas.
If a machine touches the barrier, the TMC software halts the machine by disabling all operator inputs. That means machine operators can't continue on their current paths.
The technology works on a traffic light system, where a Green alert advises workers and managers that the excavator is all clear to proceed operation; an Amber alert advises the worker and site manager that the excavator is approaching the Avoidance Zone, and a Red alert means the excavator has entered the Avoidance Zone and triggers the machine interlock - this action halts the machine immediately.
The technology could reduce accidents and increase construction site safety in tightly-packed areas or near critical infrastructure.
"The system will be used as further mitigation against potential to 'foul' the rail danger zone, over and above to those physical barriers already in place," says Downer's Western Australia Projects general manager Cormac Brady.
"Following a successful trial of the 3D Avoidance Zone System, Downer will be able to apply it to our wider rail and civil projects, thus ensuring safety is at the heart of everything we do.
SITECH WA's technology is already used in New Zealand by customers such as KiwiRail, which uses it to ensure the safety of construction workers, trains, and passengers using the rail network.
While similar 2D technologies exist, Brady says they are not as effective.
"The operator sets the limits manually by putting the machine up to the limit – this increases risk as these '2D' systems are relative. Once the tracks of the excavator move the system needs resetting," he explains.
"With the SITECH WA's 3D Avoidance Zone System the restricted area is absolute, and the machine position is always known.
To test out the technology, the company is partnering with Coates Hire, an equipment hire firm and Downer, to deliver the technology across construction sites nationwide.
"Construction sites near rail lines and other critical infrastructure are both necessary and fraught with hazards, as excavators increasingly work within tight areas and nearby fast-moving transport," says Coates Hire, executive general manager west, James Naylor.
"Thankfully technology is emerging to ensure these work spaces are safer than ever before, with Western Australia the first Australian state to benefit through this trial.
SITECH WA sales manager George Harris says that protecting infrastructure, workers and the public is of paramount importance to the business.
"This technology can be used in so many different applications on many different machine types. We are excited to partner with both Downer and Coates in this project," concludes Harris.