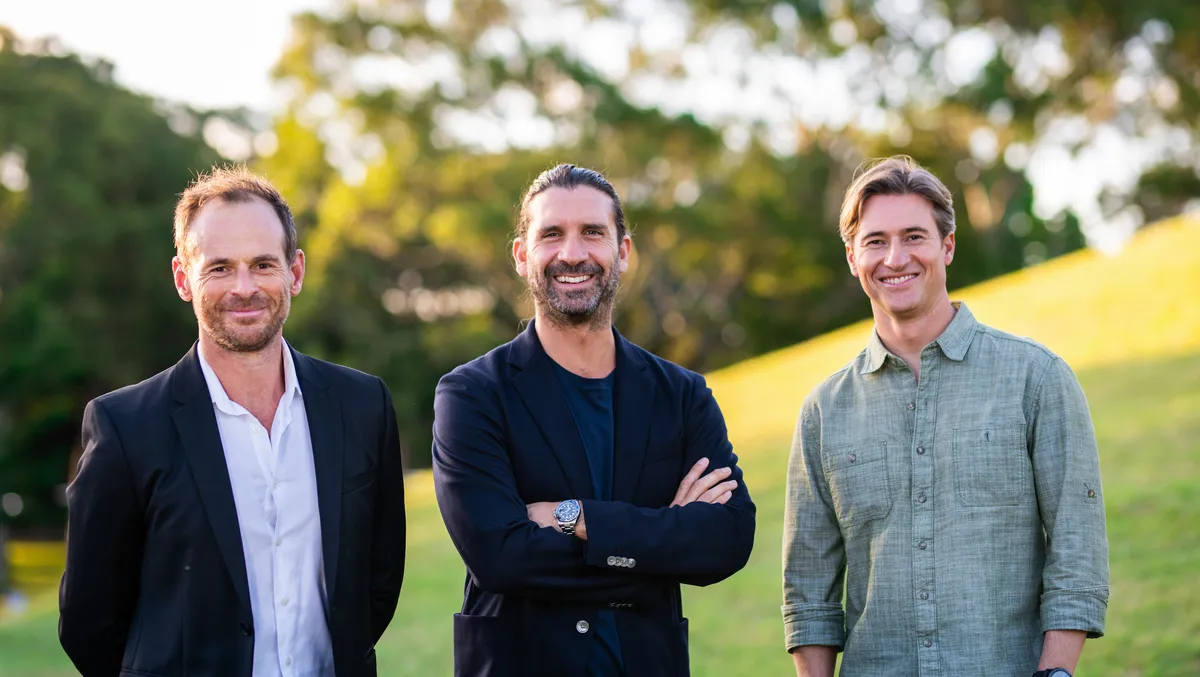 $40 million raised for Australian tech companies and ecosystem
To support the growth of Australian early-stage companies that generate sovereign capabilities and contribute to a stronger national interest-led tech ecosystem, a $40 million venture capital fund has been established.
The fund has been established by Salus Ventures, a venture capital firm dedicated to backing mission-driven founders building world-class technologies to tackle problems at the intersection of enterprise and national security.
Over half of the fund was raised in an eight-week period through a heavily strategised fundraising and launch effort that was aimed at a select group of investors in late 2022.
This investment mandate has resonated powerfully amongst some of the country's most successful investors, including more than ten AFR Rich Listers and high-profile technology founders.
Salus Ventures was founded by Dan Bennett and Marten Peck, who bring a wealth of experience in the tech industry with them.
Bennett has spent close to ten years as the Managing Partner of the global venture investing platform, OurCrowd. He is also a co-founder of Safewill, a Deloitte Fast 50 Rising Star Top 10 Company in 2022.
"In today's dynamic geo-strategic environment, it's becoming increasingly clear there is a growing need for nations to create sovereign capabilities to safeguard their independent strategic autonomy," says Bennett.
"Rooted in our unique combination of experience, our strength at Salus Ventures is identifying and supporting Australian founders who aspire to solve critically important national challenges through novel innovations in the areas of artificial intelligence and machine learning, cybersecurity and enterprise software, automation and advanced manufacturing, defence and aerospace, public wellness, and other emerging technologies."
Peck is an experienced investment executive with extensive time spent building and operating companies, investment management and property, with a strong focus over the last decade investing in venture capital.
"Our deep networks and understanding of industry and government will assist and direct our portfolio companies to opportunities both in Australia and around the world. Specifically, we'll be backing founders and critical technologies with the potential for dual-use application," says Peck.
The founders have a deep domain experience in global venture capital, specifically early-stage deep-tech investing.
Adding to the team at Salus Ventures as its new Managing Director is Mike Ferrari. Ferrari most recently served as Head of Australia for Salesforce Venture. He previously established and co-led the Sydney office of In-Q-Tel, International, the venture capital firm founded by the CIA. He established himself as an early-stage deep-tech investor focused on commercial technologies that could have a "dual-use" in national security.
Through his unique experience in the US and Australia, Ferrari has gained a unique grasp of both the needs of the national security community and the challenges and opportunities that come with developing technologies for demanding use cases.
"Aside from capital, Salus offers an unmatched range of expertise to unlock value for our portfolio companies," says Ferrari.
"While our primary job at Salus is to generate attractive returns for the investors who have entrusted us with their capital, for me personally it is really exciting to be able to do that while also returning to the mission of helping the best technologies to make their way into the hands of end-users in critical roles."
An area that has experienced accelerated investor interest, particularly in the US, is dual-use technologies. Numerous funds have emerged as appetite strengthened in government and defence for privately developed innovation.
Examples of high mission value being delivered in Ukraine, like that from SpaceX, have partly contributed to this increased investor interest.
Salus Ventures has established an exemplary and highly relevant advisory board, consisting of the highest level of leadership from government and defence, founders and senior leaders in technology and public company non-executive directors.