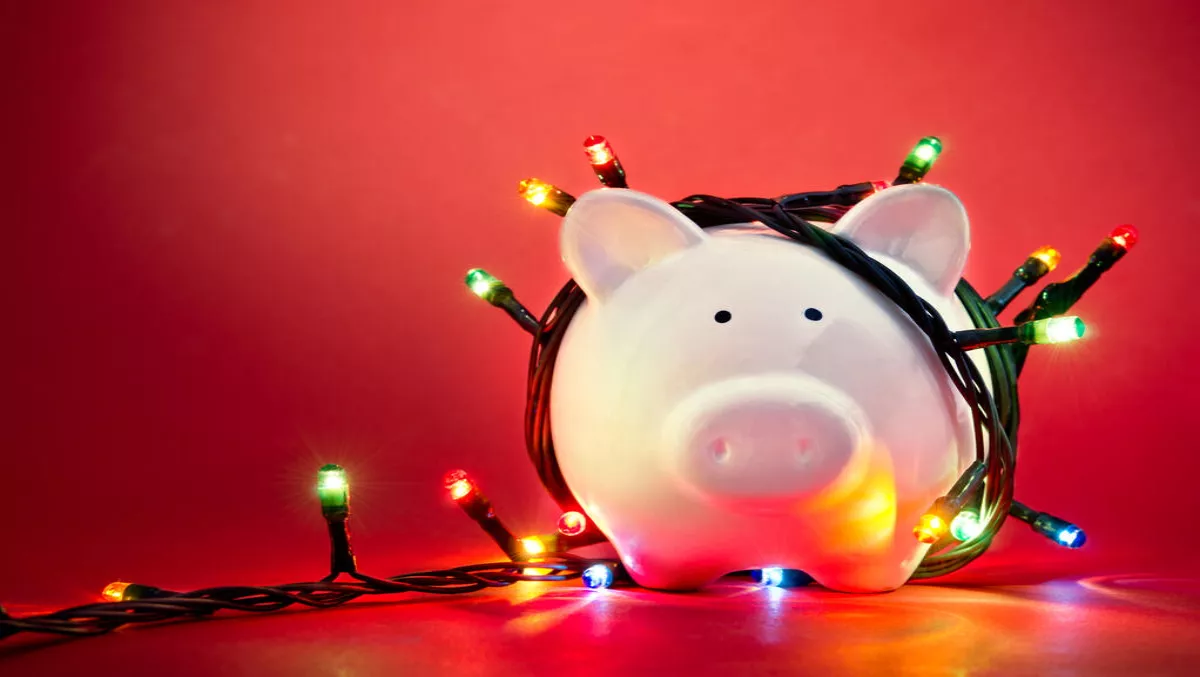 5 ways your eCommerce site can drive value this holiday season
FYI, this story is more than a year old
The holiday season provides eCommerce shop owners with a tremendous amount of opportunity for giving their revenue figures a healthy boost.
If you are like most retailers, you likely see a boom in online consumerism near the end of the year.
There is a definite buzz in the air over the holiday period, as customers look to finalise their purchases before the start of the new year and Christmas period.
In fact, it is estimated that November and December generate 30% more revenue than the other non-holiday months.
In order to keep your site looking festive and enticing, since you will be competing with all other retailers in your industry, experiment with your site's theme so that customers know you have a little bit of holiday spirit, and a whole lot to offer.
Change Themes
One of the best ways to change the overall look and feel of your eCommerce shop is to explore Christmas based themes to further entice customers.
Implementing a responsive Christmas theme provides your site with some character while giving an extra drive for promotion and sales. See Shopify themes here.
Try to incorporate social sharing options and SEO optimisation, as well as responsive design for those shopping through remote or mobile platforms.
Giving your site a holiday feel increases customer satisfaction, which can - in turn - drive a fantastic revenue boost.
Add a Festive Background Image
If you are satisfied with your site is currently themed, consider adding a beautiful holiday background image to your existing shop.
This will add just enough holiday design to capture the attention of your customers, without having to overhaul a bunch of small design details throughout your site.
There are plenty of high-quality holiday background images accessible in a place like Pixabay.
Just make sure to use a clear, responsive image to garner a solid first impression and keep your online shop loading speeds blazing fast.
Spruce up Your Logo
Brand recognition is one of the best ways to retain loyal customers. After all, people tend to stick to what they know.
That said, there is nothing wrong with adding a few design elements to your company logo to make it look a little more joyful.
An example of this can be found when looking at retail mogul Target, which added a bit of holiday cheer to their recognisable target logo.
If you lack the necessary design skills to re-define your existing company logo, consider outsourcing the task.
Places like Upwork and Fiverr offer affordable pricing and quick turnarounds.
Add a banner for sales
If you are offering special deals this upcoming holiday season, use a promo banner to display exclusive sales.
Aim to display your banner at the top of your homepage so you grab site visitors' attention right away.
Much like Shopify has done for this year's Black Friday/Cyber Monday deals, add a seasonal colour so customers are immediately aware that a holiday promotion is in place.
Add Some Imagery
One unique way to get people in the right mood for shopping for gifts is to add a common holiday theme throughout your shop that constantly reminds customers what time of year it is.
For example, this year Nordstrom is using the Love, Nordstrom theme, as though they are writing their annual holiday letter to you and your family. This logo can be seen throughout the entire eCommerce shop.
In addition, they have added imagery such as these real-life photographs of families to evoke emotions of family, friends, and the fun that come with holiday get-togethers.
In the end, getting people excited about shopping in your eCommerce shop is a lot easier when you join the fun and add a holiday feel to your store.
Plus, it's a great way to promote any exclusive deals that you have available.
It provides the capacity to guide customers through your sales funnel, and rake in as much extra cash as possible as with the new year fast approaching.
Related stories
Top stories