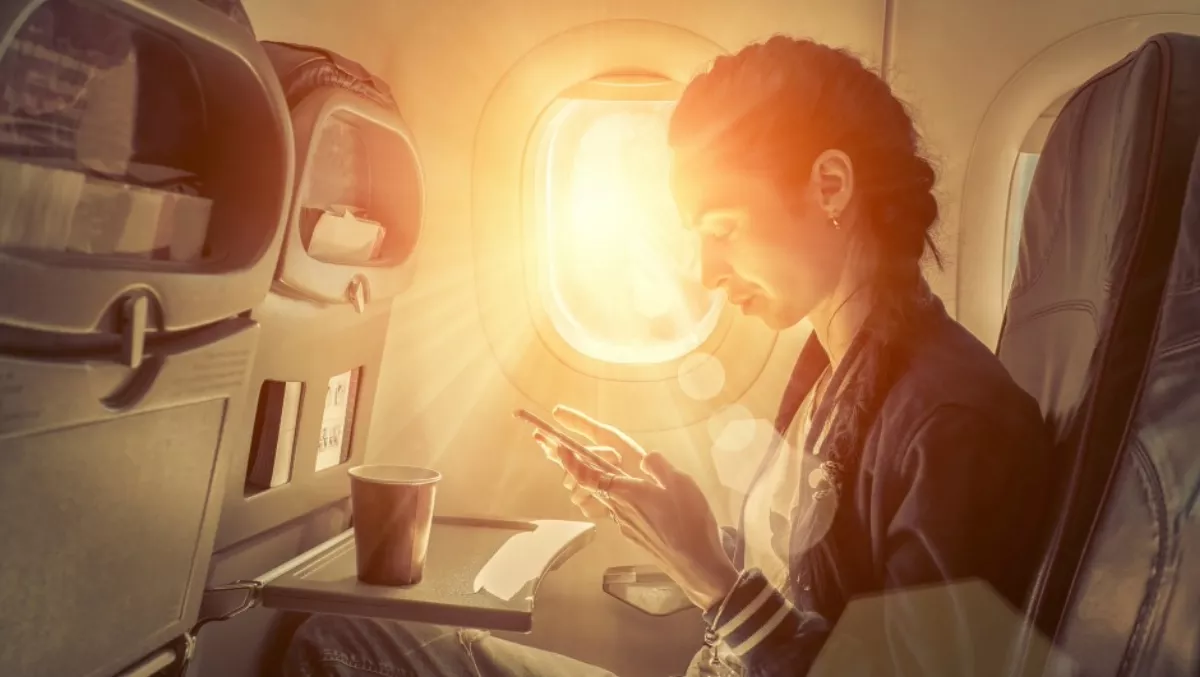 74% of Asia Pacific business flyers want in-flight internet
FYI, this story is more than a year old
In-flight broadband connectivity is in high demand in the Asia-Pacific region, according to a survey conducted by Inmarsat and GfK.
90% of passengers wish to have access to in-flight internet, and out of these 67% will pay for it, the global survey of 9000 people from 27 countries found.
74% of business flyers are the most likely candidates to want to spend more to use in-flight internet compared to 62% of leisure flyers. Only 18% prefer to use existing in-flight entertainment and the survey says that internet connection is the next step in airline services.
Bill Peltola, Asia Pacific regional director at Inmarsat Aviation, says "Our survey has highlighted a growing appetite for fast, reliable and consistent broadband in the air, with more than half of Asia Pacific passengers preferring in-flight connectivity over a meal or traditional IFE.
Although three-quarters of Asia Pacific flyers would like to try onboard broadband in the future, only 3% of aircraft operating in Asia Pacific today offer the service, highlighting the potential for airlines to use it as a differentiation point to attract more customers."
64% of passengers believe that in-flight broadband can satisfy their needs during flights, which Inmarsat says is a key opportunity for airlines to take advantage of and increase revenues. The opportunity to tailor unlimited broadband to younger demographics is clear: the survey says 68% of flyers under 34 years of age and 55% of flyers under 45 years of age are willing to pay for the service.
The survey also shows that passengers prefer to use high quality broadband that offers reliability, availability and speed as 72% of respondents were not enthusiastic about using low-quality broadband during their flights.
The survey was conducted on flyers taking short, medium and long haul flights in Asia, Australasia, Europe, Central and South America between August 2015 and March 2016. Each respondent had at least one personal device on board their flight.
Inmarsat has capitalised on the in-flight broadband opportunity by launching GX Aviation, a service that provides fast broadband for airline passengers. Singapore Airlines and Jazeera Airways are two of the major carriers signed on so far.
To aid its operations, Inmarsat launched three Ka-band satellites in December 2015 with a fourth satellite due to be launched this year.
Inmarsat is also planning to launch its European Aviation Network that will use satellites and ground-based networks. Trials are scheduled for mid-2017.
"Inmarsat is the ideal connectivity partner for airlines, as we can offer a similar standard of broadband in the air as passengers receive on the ground, with global coverage. In addition to this quality of service, we have invested in a unique roadmap to develop our aviation broadband capabilities and ensure we continue to meet airline requirements in the future," Peltola says.
Related stories
Top stories