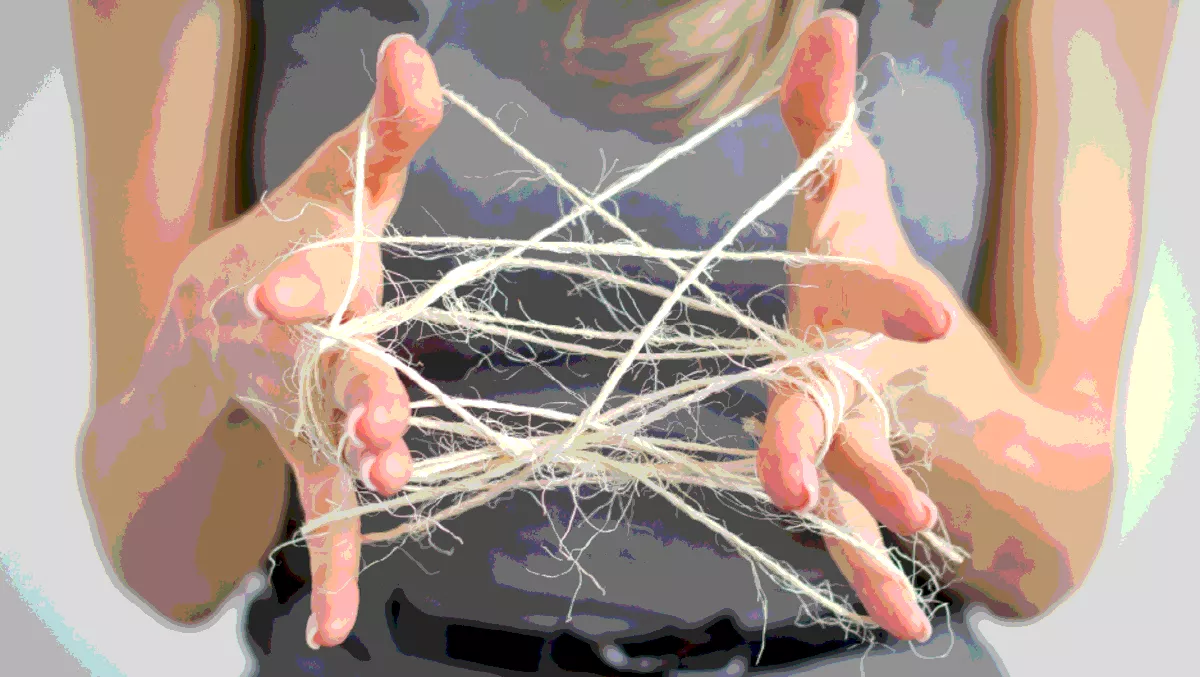 76% of CIOs say soaring IT complexity is making job 'impossible'
FYI, this story is more than a year old
IT complexity is becoming a significant issue among enterprises.
Dynatrace has released the findings of an independent global survey of 800 CIOs, revealing that 76 percent of organisations think IT complexity could soon make it impossible to manage digital performance efficiently.
And the study found hard evidence to support this majority – a single web or mobile transaction now crosses an average of 35 different technology systems or components, compared to 22 just five years ago.
This growth has largely been driven by the rapid adoption of new technologies, which is a trend that is set to accelerate with 53 percent of CIOs to deploy even more technologies in the next 12 months.
The key technologies that CIOs are set to adopt this year include multi-cloud (95 percent), microservices (88 percent) and containers (86 percent).
However, there is a downside to this steep adoption, with IT teams now spending an average of 29 percent of their time dealing with digital transformation problems, costing their employers $2.5 million annually.
In terms of a solution to these challenges, 81 percent of CIOs said they think artificial intelligence (AI) will be critical to IT's ability to master increasing IT complexity. In light of this, 83 percent are either already or planning to deploy AI in the next 12 months.
Dynatrace VP of business operations Matthias Scharer says today's organisations are under huge pressure to keep-up with the always-on, always connected digital economy and its demand for constant innovation.
"As a consequence, IT ecosystems are undergoing a constant transformation. The transition to virtualised infrastructure was followed by the migration to the cloud, which has since been supplanted by the trend towards multi-cloud," says Scharer.
"CIOs have now realised their legacy apps weren't built for today's digital ecosystems and are rebuilding them in a cloud-native architecture. These rapid changes have given rise to hyper-scale, hyper-dynamic and hyper-complex IT ecosystems, which makes it extremely difficult to monitor performance and, find and fix problems fast."
The research further identified the challenges that organisations find most difficult to overcome as they transition to multi-cloud ecosystems and cloud native architecture. Key findings include:
76 percent of CIOs say multi-cloud makes it especially difficult and time-consuming to monitor and understand the impact that cloud services have on the user-experience
72 percent are frustrated that IT has to spend so much time setting-up monitoring for different cloud environments when deploying new services
72 percent say monitoring the performance of microservices in real-time is almost impossible
84 percent of CIOs say the dynamic nature of containers makes it difficult to understand their impact on application performance
Maintaining and configuring performance monitoring (56 percent) and identifying service dependencies and interactions (54 percent) are the top challenges CIOs identify with managing microservices and containers
Scharer says for cloud to deliver on expected benefits, organisations must have end-to-end visibility across every single transaction.
However, there are a number of factors making this difficult including the fact that organisations are building multi-cloud ecosystems on a variety of services, as well as the shift to cloud native architectures fragmenting the application transaction path even further.
"Today, one environment can have billions of dependencies, so, while modern ecosystems are critical to fast innovation, the legacy approach to monitoring and managing performance falls short," Scharer says.
"You can't rely on humans to synthesise and analyse data anymore, nor a bag of independent tools. You need to be able to auto detect and instrument these environments in real time, and most importantly use AI to pinpoint problems with precision and set your environment on a path of auto-remediation to ensure optimal performance and experience from an end users' perspective."
Internal demands are also a problem for IT departments, with 74 percent of CIOs saying IT is under too much pressure to keep up with unrealistic demands from the business end users.
A further 78 percent also stressed that it is getting harder to find time and resources to answer the range of questions the business asks and still deliver everything else that is expected of IT.
Related stories
Top stories