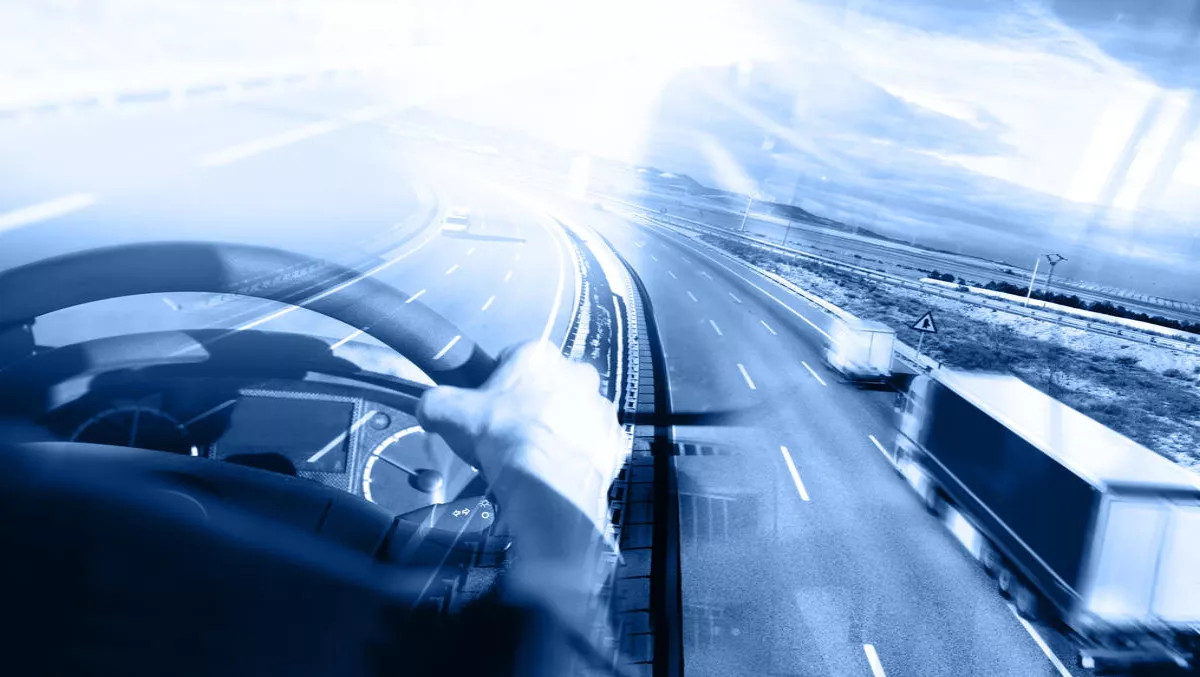 8 tech changes to shake up the transportation industry in 2017
FYI, this story is more than a year old
In 2016 we saw the beginning of some big changes for the transportation industry, and 2017 is the year that we'll see these changes starting to be delivered.
1. Safety and compliance – we'll see an ever increasing focus on government regulatory compliance and safety, and organisations using tech to meet these requirements.
There will be a shift in focus from monitoring, to organisations using technology to coach and educate drivers, and fostering a culture of trust between organisations and drivers.
2. Autonomous vehicles – rapid advancement in the technology which controls autonomous vehicles, as various technologies are tested around the world.
It's too early to say when we'll see the effects of drivers being replaced by autonomous vehicles, but we expect that in 2017 we'll see leaders and regulators working towards common goals of maintaining the economy and supporting professional drivers, as businesses look to leverage the potential economic savings of autonomous vehicles.
3. Traffic optimisation – the opportunity for both transport systems and vehicles to be controlled by computers means there will be huge advances in traffic optimisation.
This will result in quicker and safer travel for everyone without the costly requirement of more roading infrastructure. Already we are seeing map providers working on this in some cities of Asia/Europe and North America, and in 2017 we'll begin to see the impact of this.
4. Delivering anything, anywhere, anytime – developing intelligent freight management systems, integrating systems to enable goods in transit to be monitored and managed in real-time, using capacity more efficiently for small transport volumes, better consolidating larger transport volumes, and using new logistics systems to achieve reduced energy consumption.
5. Using big data – Vehicle to Vehicle (V2V) and Vehicle to Everything (V2X) technologies should start progressing much further in 2017 as more providers share data together and more devices are creating information to share.
There is a real sense of a tipping point in the Internet of Things (IOT) where you need enough devices creating/sharing and using the data they all collect for any real impact and 2017 should start to see this.
6. Machine vision technology – externally mounted cameras can track things like lane departure, or proximity of other vehicles, which reduces risk and improves safety.
The next step is 'connected vehicles,' where vehicles can communicate with each other about traffic, weather and road conditions, and warn the driver about potential safety hazards.
7. Fatigue monitoring - cameras mounted in the cabs of vehicles to monitor driver fatigue look for biometric information, for example, head position, nodding, blinking.
This provides a range of data points of driver style and fatigue, which can be added to existing data on speed, cornering and so on.
8. Vehicle design and operation — developing more environmentally friendly transportation systems using alternative vehicle and propulsion technologies to reduce pollution and noise, and ensuring safe and efficient transportation with driver assistance systems or self-driving vehicles.
Fuel costs will continue to rise and because of this there will always be a continual view on fuel economy. Electric vehicles will continue development however the industry and geopolitics will continue to hold this back with some countries expected to hold on to the "old world."
Article by Teletrac Navman
Related stories
Top stories