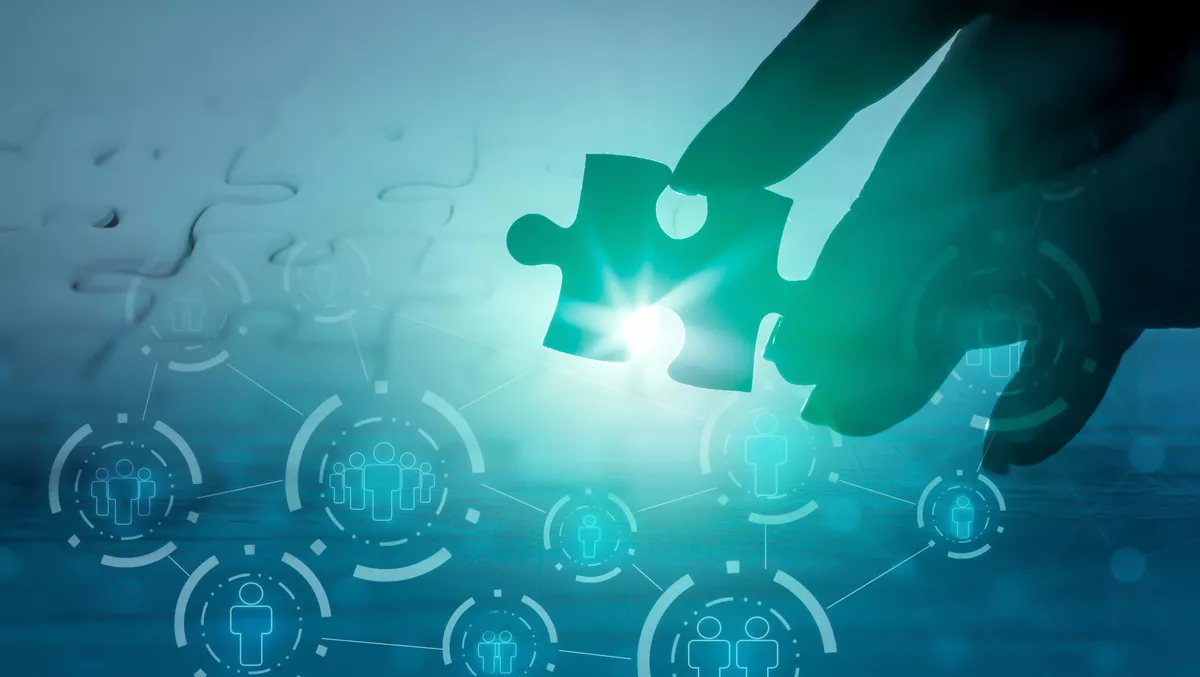 8x8 to acquire cloud-based communications company Fuze
Integrated cloud communications platform provider 8x8 has announced it has entered into a definitive agreement to acquire Fuze, a provider of cloud-based communications for the enterprise.
Under the agreement terms, 8x8 will acquire Fuze for approximately US $250 million in stock and cash, subject to certain adjustments. The acquisition will accelerate 8x8 XCaaS (eXperience Communications as a Service) innovation and expand 8x8s enterprise customer base and global presence. The transaction is expected to close during 8x8's fourth fiscal quarter, subject to the satisfaction of regulatory approvals and other customary closing conditions.
"The migration to cloud-based communications and engagement is accelerating as organisations worldwide shift to hybrid work models, creating a multi-billion dollar opportunity," says 8x8 chief executive, Dave Sipes
"Our XCaaS strategy is defining and shaping the future of the cloud communications industry as we drive innovation to help our customers meet their changing business requirements," he says.
"The acquisition of Fuze expands our operational scale and extends our global presence as we meet enterprise demand for our XCaaS integrated UCaaS and CCaaS solution."
Fuze has global operations dedicated to a seamless customer experience between unified communications and contact centre. Acquiring Fuze will further support innovation and development of 8x8 XCaaS, a single-vendor, integrated Unified Communications as a Service (UCaaS), Contact Center as a Service (CCaaS), and Communications Platform as a Service (CPaaS) solution.
"Enterprise customers recognise the importance of an integrated UCaaS and CCaaS solution," says Fuze chief executive, Brian Day.
"8x8's industry-leading XCaaS solution for an integrated employee and customer experience enables customers to advance their cloud transformation efforts as they move off legacy on-premises systems.
"Combining resources and expertise with 8x8 is a natural fit, bringing with it needed scale and accelerating the pace of product innovation with differentiated solutions that capitalise on this massive opportunity, all of which will serve to benefit our enterprise customer base."
The acquisition will deliver strong value to customers, employees, partners, and stakeholders by:
Accelerating the XCaaS platform advantage with dramatically increased resources for research and development, engineering, and support.
Expanding the enterprise customer base and global presence, especially in continental Europe.
Providing significant cross-sell opportunities with 8x8s omnichannel contact centre and CPaaS capabilities to support enterprise customer engagement efforts.
Both 8x8 and Fuze are uniquely recognised in the marketplace. 8x8 was recently named a Leader and Fuze a Visionary in the 2021 Gartner Magic Quadrant for Unified Communications as a Service, Worldwide. This was the tenth consecutive year 8x8 was recognised as a Leader. 8x8 was also named a Challenger in the 2021 Gartner Magic Quadrant for Contact Center as a Service for the seventh consecutive year.
Transaction Terms and Financial Impact
Approximately $250 million in aggregate consideration, subject to certain adjustments, composed of approximately $130 million in cash and $120 million in common stock of 8x8.
Up to $130.2 million will be used to retire Fuzes debt and pay for the equity owned by non-accredited stockholders of Fuze.
8x8 expects to file a resale registration statement for the shares to be issued in connection with the transaction after the closing.

8x8 expects to remain non-GAAP profitable after the transaction closes.
Related stories
Top stories