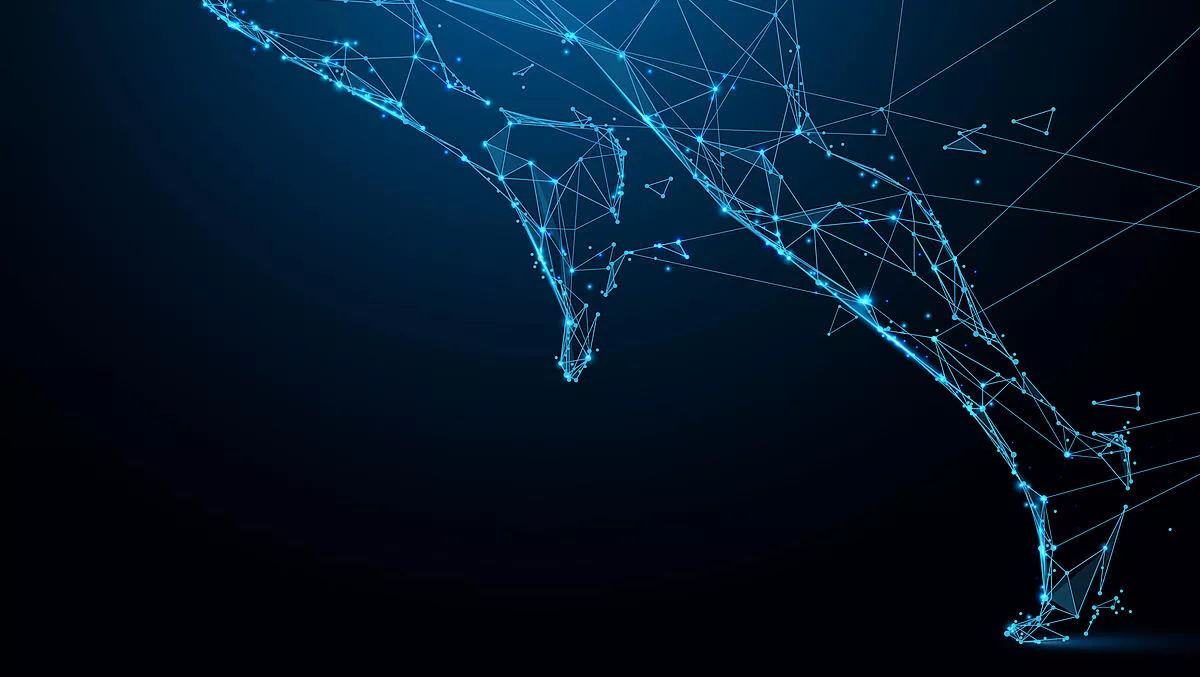 A numbers game: How data is changing the world of sports
FYI, this story is more than a year old
As the Australian Open comes to an end, the nation hangs up their tennis whites for another year and waits patiently for the footy season to kick off. Sport has come a long way since the great Polly Farmer, reaching larger audiences than ever before. In turn, the systems that provide coaches with insight on individual athlete or team performance have also evolved.
Video replay technology now marshals the football field, and next-generation facilities give the competitive edge to elite sportspeople. Data analytics lies at the heart of these new technologies, providing unprecedented insights into how to improve player performance, the fan experience, and stadium operations.
The sports industry is undergoing a digital transformation, leveraging a wealth of information generated from measuring heart rate, lung capacity, weather conditions, courtside footage, social media commentary, competitor statistics, as well as many other data points.
This technology will continue taking sports to new heights as we progress into the next decade but developing an in-depth understanding of its advantages and disadvantages is essential if we want to truly unlock its full potential.
Data-driven player performance
New innovations and technological advancements continue to make a sizeable impact on the sports field. For over 20 years, IBM has been the main technology partner for the Australian Open, employing technology to analyse countless data points including player position, net clearance, and ball placement from every ATP tour-level singles match since 2005. When analytics is applied to this vast sum of data, IBM is able to deliver their well-known 'Keys of the Match' that provide insights into the outcome of singles and doubles matchups.
The Australian Football League (AFL) has been described as the most data-rich sport on earth. Each season, an army of analysts work in real-time to capture as many as 5,000 data points throughout each game. Football clubs are able to make better signings from the recommendations that data analytics provide, and it enables clubs to confidently determine where they can improve.
When Alastair Clarkson took over Hawthorn Football Club in 2005, they were one of the worst in the league for kicking efficiency. By 2008, they were the competition's most efficient, going on to win three consecutive Grand Finals from 2013. And it was the power of data that helped them unlock this winning insight.
Engaging fan experience
On the periphery of the game, analytics can be used to help transform the fan experience. The Australian Open, for example, attracts more than 640,000 fans on average per year and by using data and analytics, the event offers CrowdTracker technology, providing live match scores, real-time venue and court information, and social network activity.
CrowdTracker employs technology around the grounds and courts which generate massive amounts of data. This, in addition to information from GPS information drawn from attendee's mobile phones, can be used to pinpoint crowds and ensure that people can avoid crowded areas, or make personalized sales offers to fans at the nearest kiosk.
The challenges of utilising data analytics
Handling the vast amount of data required to feed these advanced analytics engines is no easy task, and making sure that the right data is being received is essential to generating useful insights. To create a truly complete picture of athlete performance, a large number of factors need to be taken into consideration.
This presents the challenge of handling massive volumes of data, from its many sources, in its many forms, and at its many speeds. To ensure that insights are delivered in a timely manner to players and coaches, complex sets of data need to be collected, integrated, and interpreted, often in real time.
Sports teams need the necessary talent to manage and interpret these data sets, just like any other data-driven organisation. Data scientists with experience in sport are in limited supply, and as a result, many sports teams are investing in self-service, low-code technology platforms that can help make sense of the data. These platforms allow even more people, even if not a trained data scientist, to contribute meaningfully to sport-related data projects.
Conclusion
Sports, like manufacturing, finance, pharma, and many other industries are experiencing a seismic shift in what separates the winners from the losers. Although many sports, such as tennis, have long been tech-orientated, we've seen other sports that are historically less data-focused, such as the AFL, join the race.
The benefits of data analytics extend beyond the playing field and into spectator experience, delivering a more engaging fan experience. Data is also revolutionising stadium operations, helping to cut costs, drive efficiencies, and generate new sources of revenue. If coaches and sportspeople want to truly harness the power of data then they need to arm themselves with the right technology and know-how to be able to deliver next-generation insights and keep themselves at the top of the podium.