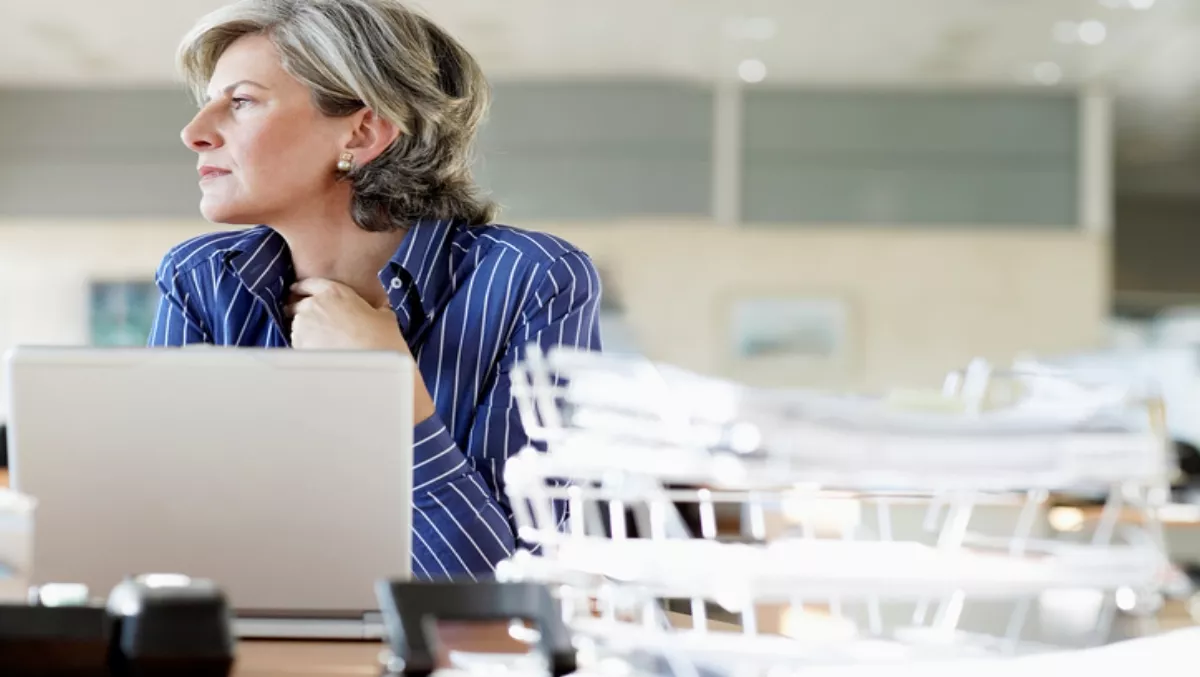 Accenture, IBM, ThoughtWorks recognised as top companies for Women Technologists
FYI, this story is more than a year old
AnitaB.org announced Accenture, GEICO, and ThoughtWorks as the winners of the 2017 Top Companies for Women Technologists at its annual Grace Hopper Celebration.
IBM received a special Momentum Award for year-on-year increases in women at Senior and Executive levels.
Top Companies for Women Technologists is a national programme that measures the representation of women in technology.
This year the program evaluated 63 companies, accounting for more than 574,000 technologists across a variety of fields.
In September, AnitaB.org released a report outlining insights from the program.
"We are encouraged by the commitment to improve, demonstrated by all of the Top Companies participants, and our award winners prove that companies can solve the problem of gender diversity in the technical workforce," says Brenda Darden Wilkerson, AnitaB.org president and CEO.
"These companies are truly the leaders in making technology more welcoming for women through recruiting, retaining and advancing more women in technical roles."
New this year, AnitaB.org recognised three companies with the highest overall score, categorised by the size of their technical workforce.
The following award winners were announced by Megan Smith, former chief technology officer of the United States, from the main stage at AnitaB.org's annual Grace Hopper Celebration.
Top Companies for Women Technologists 2017 Winners, by size of technical workforce were as follows:
2017 Top Companies for Women Technologists Winner – Accenture
Accenture, a consulting firm which uses an innovation-led approach to help clients imagine and invent their future, earned the highest total score for a company with a technical workforce of over 10,000 employees.
Accenture recently announced that it will achieve a gender-balanced workforce, with 50% women and 50% men, by 2025.
In addition, Accenture created the Women in Technology program, which helps fast-track the careers of high-performing women toward the position of Technical Architect – a high-demand, short-supply role.
"We are honoured to be recognised by AnitaB.org for our efforts to develop and advance women in technology," says Paul Daugherty, Accenture chief technology and innovation officer.
"Our commitment to gender equality starts at the top – and we believe it makes us a stronger, smarter and more innovative company."
2017 Top Companies for Women Technologists Winner – GEICO
GEICO, an insurance company with a commitment to putting technology at the core of everything it does, earned the highest total score for a company with a technical workforce between 1,000 and 10,000.
The company's corporate culture revolves around promoting diversity and inclusion.
GEICO has created several rotational programs for entry-level technologists and management that provide ongoing training for continued professional growth.
"I am deeply honoured to be recognised by AnitaB.org in support of their strategic mission to lead the charge for the growth of women technologists in the workplace," says Marie Motowylak, GEICO director of decision sciences and business transformation.
"GEICO has always made diversity a top priority by promoting an all-inclusive environment that emphasises leadership, training and career-advancing roles for women in IT. It's important that we continue to create these opportunities that lead to successful and rewarding career paths."
2017 Top Companies for Women Technologists Winner – ThoughtWorks
ThoughtWorks, whose mission is to better humanity through software and help drive the creation of a socially and economically just world, earned the highest total score this year for a company with a technical workforce of less than 1,000.
In 2016, ThoughtWorks was the winner of the Top Companies for Women Technologists program, which provided the global technology consultancy with a more powerful voice to advocate for positive change.
The ThoughtWorks philosophies and programs improving diversity include a unique approach to hiring that looks beyond the typical computer science degree, purposeful onboarding, and a collaborative culture that values teamwork and shared knowledge over individual heroics.
There's still work to be done and ThoughtWorks remains committed to evolving the conversation and creating a community that nurtures and celebrates multidimensional employees.
"Creating better tech for tomorrow requires all of us to act with urgency today in addressing and solving the challenges of building and maintaining a diverse workforce," says Dr Rebecca Parsons, ThoughtWorks Chief Technology Officer.
"We applaud all 63 companies named to the Change Alliance and congratulate Accenture and GEICO, also named Top Companies winners. Collectively we can all make a difference. Upward, together."
2017 Top Companies for Women Technologists Momentum Award – IBM
IBM is recognised for having the greatest year-over-year improvement in the representation of women technologists at senior and executive levels.
IBM has several programs that help mid-career technical women propel their careers including the IBM Pathways to Technical Leadership which helps upcoming technical leaders to identify career aspirations and develop leadership skills.
Advancement of women is consistently cited as a key driver of retention.
As women at the top serve as beacons for other women in technology, it remains extremely important for companies to create environments where women continue to succeed and attain leadership roles.
According to Marie Wieck, IBM blockchain general manager, "IBM's focus on diversity and inclusion – core to our values and culture for more than a century – has provided a vital source of innovation.
"We're continuing to build upon that legacy by investing in our community of women technologists through skills and leadership programs that include five million hours of professional development annually. I believe one of the industry's greatest opportunities is for both women and men to proudly and actively champion women in STEM fields."
Related stories
Top stories