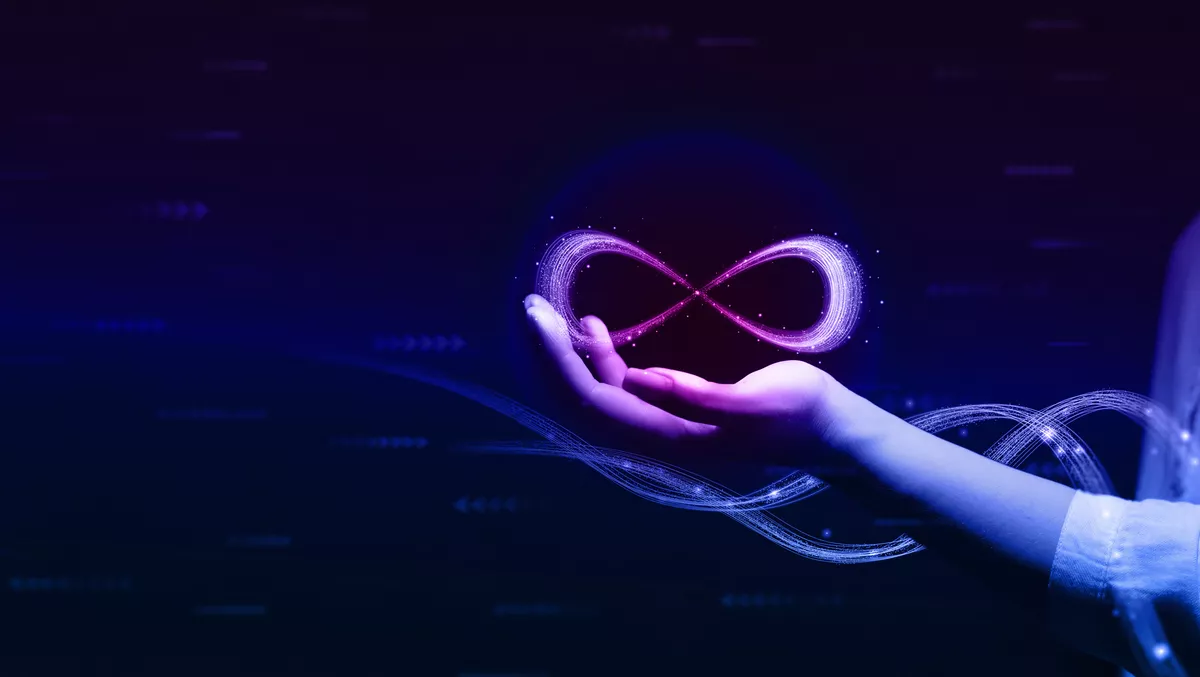 Accenture provides the key to navigating the metaverse
FYI, this story is more than a year old
The metaverse is expanding rapidly and has the potential to change the way many enterprises work moving forward.
From web3 to digital twins and conversational AI, many new ways of reimagining the future of technology are already underway, and various sectors are jumping on board to utilise them.
Accenture has recently released its 22nd Technology Vision report, highlighting a number of critical points that companies will need to address to find successful outcomes in the emerging metaverse climate.
The metaverse is often predicted to be the key to unlocking progressive business growth, and knowing how to make the most of metaverse technology could help take your company to the next level.
Brand new worlds and realities are consistently being created for enterprises to operate across, and Accenture calls this phenomenon 'Metaverse Continuum'. They describe it as an evolving spectrum that comprises a range of technologies and stretches from digital to physical, encompassing consumer experiences and enterprise business models alike.
The four critical areas of focus in the report that Accenture believes are crucial to understand are:
WebMe: Putting the Me in Metaverse
Many enterprise strategies are built for the climate of today's internet, which is, in essence, a digital world where platforms often lack interoperability and data portability. The introduction of Metaverse and Web3 will significantly change this.
Instead of a disparate collection of sites and apps, the metaverse will lead to a persistent 3D environment in which moving from one "place" to another will be as simple as walking from one room to another.
Business leaders tend to agree, with 95% of executives believing that future digital platforms need to offer unified experiences, enabling interoperability of customers' data across different platforms and spaces.

Programmable world: Our planet, personalised
With 5G, ambient computing, augmented reality and smart materials going through periods of major advancement, digital environments will be increasingly woven into the fabric of our physical world.
These environments will change the way people interact and communicate and become increasingly hard to navigate, often blurring lines and creating both opportunities and challenges for enterprises.
92% of executives in the report agreed that major companies will push the boundaries of the virtual world to make it more real, increasing the need for persistence and seamless navigation between the digital and physical worlds.
The Unreal: Making synthetic, authentic
AI-generated data is often created in these meta environments that convincingly reflect the physical world. As a result, AI often delivers highly successful outcomes for many companies, but this also comes with the risk of blurring the lines of reality.
96% of executives reported that their organisations are committed to authenticating the origin of their data and genuine use of AI, highlighting the importance of knowing how to best use this solution when navigating the metaverse.

Computing the impossible: New machines, new possibilities
New machines come with a raft of new technology and endless possibilities. Tools like quantum computing and biology-inspired computing are allowing businesses to solve problems that may be too expensive, inefficient, or even impossible for traditional computing.
Nearly all (94%) executives agreed that long-term success will depend on leveraging next-generation computing to solve seemingly intractable challenges, and the metaverse provides a wealth of resources to help combat this.

Alongside the Tech Vision Report release, Accenture has also cemented its commitment to the cause by announcing the Accenture Metaverse Continuum business group to help provide further support and consulting for those entering the metaverse.
The new group will be led by Accenture group chief executive technology and chief technology officer Paul Daugherty and Accenture Interactive CEO and creative chairman David Droga.
"The next generation of the internet is unfolding and will drive a new wave of digital transformation far greater than what we've seen to date, transforming the way we all live and work," says Daugherty.
"We are recognised as an early leader in metaverse-related capabilities, with 600 patent filings and more than a decade of experience," adds Droga.
"Our new business group combines these capabilities with the creative strengths of Accenture Interactive, with teams of innovators and creators introducing new applications in the decentralised environment of the metaverse."
So, do you think you and your business are ready for the metaverse? Read Accenture's helpful report in full here and contact Accenture today for quality IT consulting services in all areas, including the metaverse.