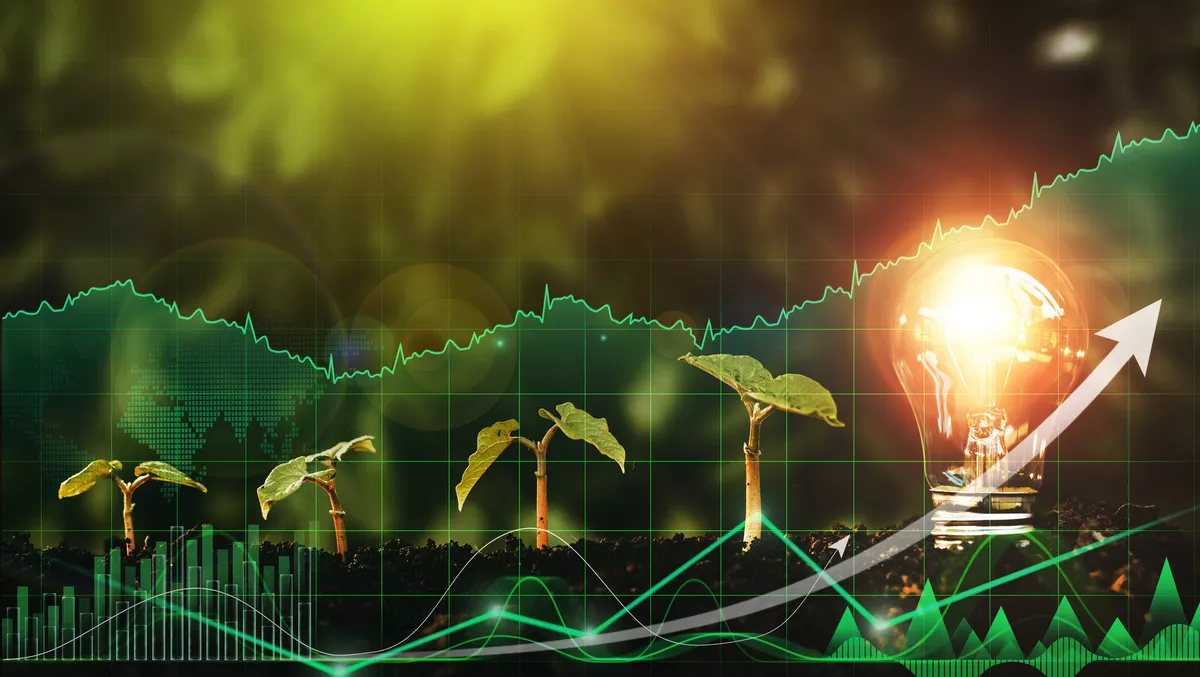 Accenture report details how businesses are struggling to grasp sustainable practice
FYI, this story is more than a year old
With the increasing change in the way technology functions in our world, businesses and CIOs are constantly looking for ways to make their technology more sustainable.
Sustainability is now a core part of many companies' ethos, as tech continues to be a leading cause of many issues relating to wastage, excess spending and carbon footprints.
According to Accenture research, 92% of companies aim to achieve net-zero targets by 2030, requiring the deployment of advanced technologies to measure, reduce, and remove their carbon footprint.
But while there is shown to be an industry-wide drive for change, many companies don't actually have the tools, knowledge or resources to be able to successfully implement sustainable practice.
Accenture's "Uniting technology and Sustainability" report is a detailed analysis of the challenges businesses face when trying to engage with sustainability in tech, and it highlights three of the main challenges that most enterprises struggle to cope with:
Lack of standards, solutions and talent to lead sustainable tech initiatives
While the engagement and drive to be sustainable are clear, it's the actual implementation and gathering of resources that is often the hardest thing for enterprises to do. The report highlights that 40% of surveyed respondents believed that the right solutions are not available or are yet to mature, including the availability of the right talent to lead these initiatives. Skill shortage and training is also a significant concern.
Accenture terms the phrase "the intent–action gap", which is supported by the fact that only 7% of companies have fully integrated their business, technology, and sustainability strategies. The intent–action gap leads companies to make trade-offs between their business and sustainability goals—trade-offs that can be reduced or eliminated in organisations that have developed holistic sustainable technology strategies.
Managing the complexity of legacy solutions
Research shows that 33% of enterprises are struggling with the complexity of solutions or with making their legacy systems sustainable. In addition, some (12%) haven't yet migrated to the cloud from their on-premises data centers, which is a large perceived barrier.
Legacy solutions are often extremely time-consuming and require direct hands-on approaches to maintaining. Complex legacy solutions and old habits are becoming more unsustainable as they require more resources and technology to run. Transitioning a legacy solution is even harder today, and while this is often a key way to help businesses thrive, there are many challenges involved.
An example from Accenture comes in the form of a company's green software usage. Many CIOs don't know how much electricity their IT systems consume because the electricity bill comes out of the facilities management team's budget (a legacy system).
Lack of awareness / unintended consequences
If sustainable practice is overlooked, it can often seriously harm a business and its staff. Around 20% of those surveyed were not aware of the unintended consequences of technology or whether the technology they used was even sustainable.
It takes commitment and communication from all aspects of a business for sustainability to work, and if the main contributors have a culture of neglect and lack of awareness, this will lead to reduced cohesion and subsequent failure to achieve goals.
AI is consistently regarded as a helpful technology to aid sustainable development, but companies need to have a sound understanding of it to be able to utilise it to its full potential.
While businesses face significant challenges when tackling sustainability, having the right partner can create better outcomes for everyone.
Accenture are leaders in producing sustainable tech strategy, and can share the right methodology, expertise, tools and best practices to get your business achieving its sustainability goals faster. Contact them today.