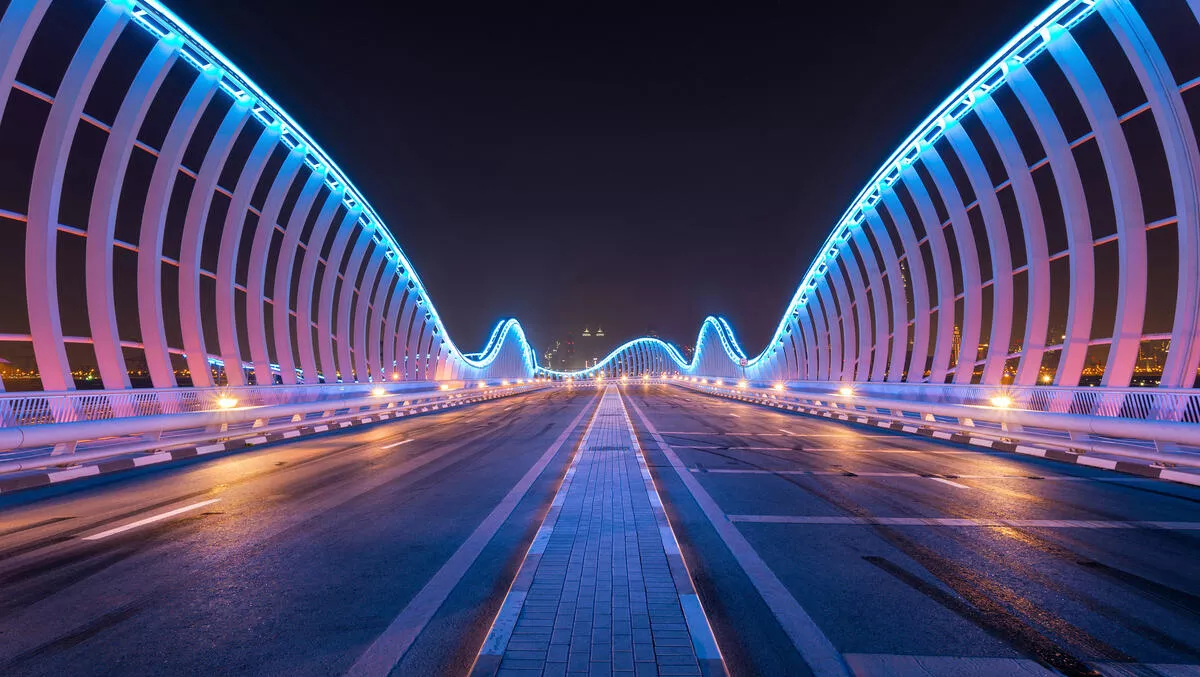 Accenture report: Lighting the way with data on cloud
Wed, 14th Jul 2021
FYI, this story is more than a year old
Humans, machines, the edge, and devices generate up to 2.5 quintillion bytes of data every single day. But how much is data worth to your organisation?
You may say it depends on how accessible that data is, and how it is used to create value. For years there has been rhetoric about the benefits of cloud for businesses and data, but what is the real goal?
According to Accenture's Lighting the way with data on cloud report, the cloud is the only place where data can achieve scale, agility, and the means to drive business reinvention.
By 2023, data analytics leaders will be managing data creation, management and analysis in edge environments - and this will take up more than half of their workload. This is because of the massive amount of data generation and accumulation that will impel organisations to make smarter decisions and leverage data-driven decision-making.
People need to have data and cloud innovation at their fingertips. For most organisations, that means taking active steps towards modernising their data foundation.
According to Accenture, a modern data foundation can be built anywhere, although it is best suited for the cloud. It will enable organisations to handle a wide variety of data from many different sources.
What's more, the most advanced data tools are predominantly cloud-based. Cloud providers also understand that organisations need value from data insights, which is why they are heavily investing in new capabilities for their platforms - and their customers.
Accenture states, "Cloud-based architectures and platforms enable all types of data to come together in one place as a powerful collective resource for the entire enterprise—and at massive scale yet with lower total cost of ownership and better quality. Cloud also allows you to ingest data from internal and new external sources in real time, get all that data to work together, and then use analytics, AI, and automation to adapt data for all kinds of use cases," the report states.
A modern data foundation can also leverage cloud-based artificial intelligence (AI) tools to support data quality and data governance. And let's not forget data democratisation, which ensures that data is accessible and easy to use for those who need it most.
Accenture says there are three steps to transforming data on the cloud.
Step 1: Set the stage
Assess your organisation's current data maturity, and capability to understand strengths, weaknesses, opportunities, and gaps
Develop a comprehensive data strategy that aligns with business strategy
Find the right cloud service provider(s)
Develop an architecture and roadmap
Step 2: Make the move - migrate and modernise
Set up cloud services
Build a data foundation
Migrate services to cloud from on-prem as needed
Build new data products as needed
Step 3: Operate and optimise
Automate data governance
Bring artificial intelligence and machine learning into data management
Automate data operation processes, e.g. DevOps and SecOps
The report notes that organisations find the most value when data is used to reinvent business, develop new business models, use advanced technologies, and leverage their partner ecosystem. This is why it is important to modernise the data foundation so that customers, suppliers and employees can operate with data at their fingertips.
"If you want your company to operate with speed, agility and scale, empower human ingenuity, enrich customer relationships, tap into new markets and compete effectively, now is the time to embrace a modern data foundation on cloud," the report notes.
"In short, modernising your data foundation and running your data, associated processes and consumption workloads on the cloud is the key to transforming your business to grow, innovate and generate sustainable value.
Read more in Accenture's Lighting the way with data on cloud report here.