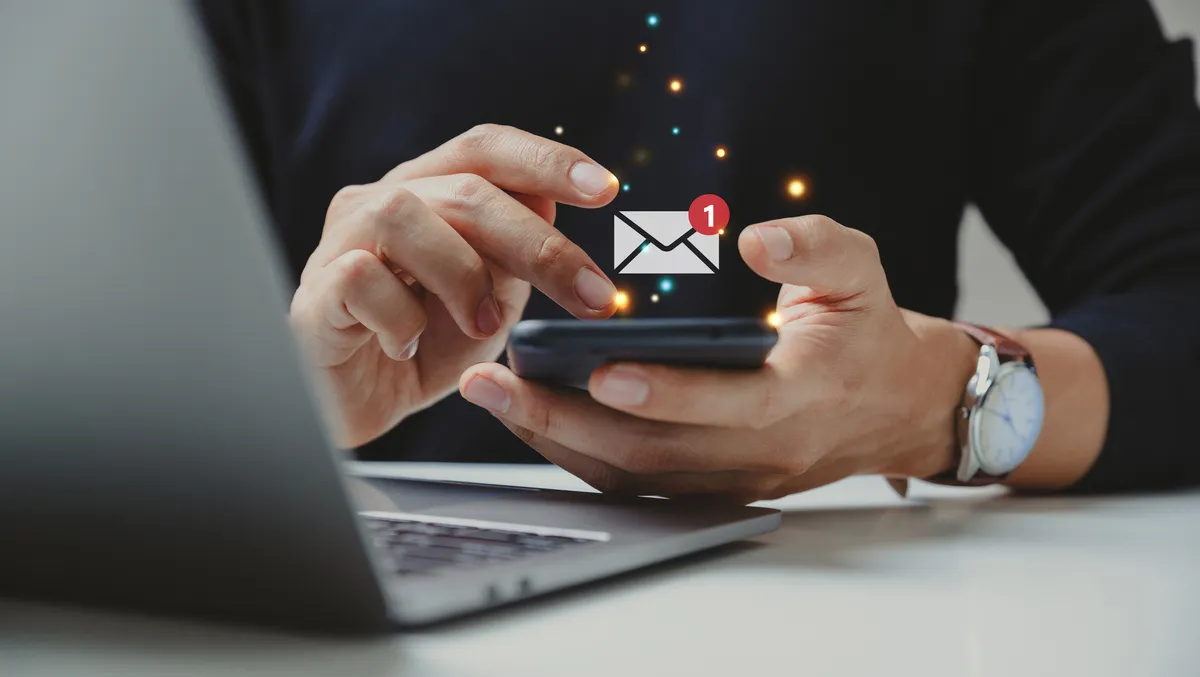 Access4 launches new SMS service to fuel partner growth
Access4, the Unified Communication-as-a-Service (UCaaS) provider, has launched a new SMS service continuing the company's investment in new solutions to help fuel partner network growth and increase customer retention.
The new Access4 SMS service is designed to enable partners to provide customers with SMS capability to improve business communications, better engage contacts, and setup automated workflows with direct message notifications.
With a 98% open rate within three minutes, SMS allows Access4 Partners to offer their customers a more effective way to communicate with their contacts, the company states.
With SMS, Access4 partners can now sell and set up business-critical workflows for customers, including booking notifications and order confirmations enabling deployment of stickier solutions for customers.
Access4's SMS service also supports marketing automation, providing automated SMS notifications and a dashboard to track campaign metrics. Partners and customers can either send single messages or schedule campaign deliveries with a streamlined user interface. It can also enable partners to establish easy two factor authentication for added security for their customers.
This service enables partners to offer SMS using Access4s single platform SASBOSS, streamlining user experience and providing greater confidence in service levels and ownership, all in one bill.
SASBOSS currently handles around one million messages daily and this is expected to grow exponentially over the next 18 months with the take-up of the new SMS service.
Automated Provisioning with CPQ Premium
In addition, Automated Provisioning is now available within Access4's CPQ (Configure, Price, & Quote) Premium Tool. This feature enables partners to build custom branded templates and provision directly from the opportunity into SASBOSS once the proposal is accepted.
Combined with a drag and drop call-flow designer within SASBOSS, provisioning is generated directly from a call-flow instead of manually creating solutions, increasing speed and efficiency, the company states.
Tim Jackson, Managing Director, Access4, comments, "Provisioning can be a high effort task for complex deployments which requires specialist knowledge. Not everyone has these resources and partners need ways to do more with less.
"Automated Provisioning is designed to allow smaller teams to do more, enabling partners to scale faster and increase speed to provision while reducing overheads to service more customers."
In addition to Automated Provisioning within its CPQ Tool, Access4 has also introduced new Pipeline functionality. The new CPQ Pipeline tool enables partners to track their sales pipeline to manage opportunities from lead to quotation and to prioritise opportunities creating more efficiency with complete visibility on the progress of sales activities.
Simultaneous calling with UC Xpress
Access4 is also announcing the upcoming launch of its new simultaneous calling product branded UC Xpress. This product enables partners to offer customers with low calling volumes a flexible, simultaneous calling setup that is based on their current calling profile, all in one secure multi-tenanted platform.
Customers pay per phone line rather than per-seat enabling businesses which have low volume calling environments and potentially high numbers of users a more cost-effective solution. This eliminates hidden fees, reduces risks and supports customers who dont have the time or resources to manage their telephony setup, the company states.
Jackson says, "We're excited to launch our new UC Xpress product in July this year. We'll be sharing more information and providing product and sales training for our partners over the coming weeks."
He says, "While there will never be a one-size-fits-all approach when it comes to the adoption of IT&T in a cloud computing world, all our new products ensure our partners can deploy the most appropriate solution for their customers individual needs.
"We look forward to supporting businesses with the new SMS service, Automated Provisioning, CPQ Pipeline and the upcoming UC Xpress as partners look to maximise and manage the opportunities afforded by digital disruption."