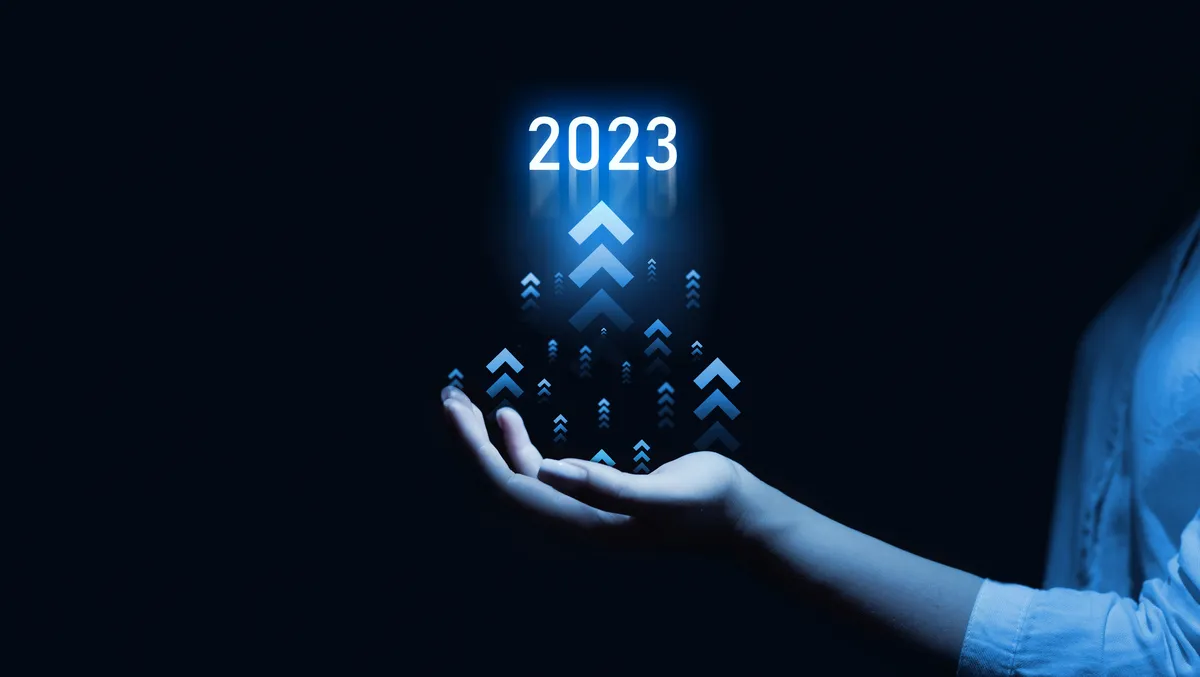 ADAPT releases top emerging tech and value priorities for 2023
After distilling more than 400 in-depth surveys of technology and business leaders between 2019 and 2022 relating the adoption of emerging technology, local research and advisory organisation, ADAPT, has released its Top Emerging Technology and Value Priorities for 2023.
ADAPT Principal Research Analyst, Shane Hill, says the embrace of emerging technology will be vital for companies looking to simplify operations, optimise costs, and deliver better customer experiences.
He says, "Despite intense scrutiny on IT budgets, deployment of emerging tech in 2023 is non-negotiable. In order to stay competitive, companies should be assessing deployments with the help of the right value-mapping frameworks.
"ADAPT's Top Emerging Technology and Value Priorities for 2023 will enable Australian organisations to sustain business value despite the prevailing economic headwinds."
The report, which also provides a value-mapping framework, outlines these top emerging technology priorities:
1. Robotic process automation (RPA): RPA has been deployed by 48% of Australian organisations and is being piloted by a further 26%. According to Hill: Although mature in task-level optimisation, process level maturity with Robotic Process Automation is still emerging. ADAPT predicts that the combined business value of RPA and AI/ML will mature beyond emerging by 2024.
2. Artificial intelligence and machine learning (AI/ML): AI/ML is deployed by 39% and piloted by 36% of Australian organisations. Use cases span risk management, customer experience, security and operational efficiency.
3. Internet of things (IoT): IoT is deployed by 38% and piloted by 19% of Australian organisations. Strongly adopted in asset-intensive industries, successful organisations adopt IoT in combination with Digital Twins, AI/ML and predictive analytics.
4. Advanced manufacturing: Advanced manufacturing is more often piloted than deployed in Australia: 21% piloted; 16% deployed. Advanced manufacturing (with new and existing materials) creates new revenue-generating products and optimises costs in existing production. Contending with rising costs requires executive consensus and tactical coordination to deliver value with practical innovation, according to Hill. By adopting ADAPTs value mapping framework, CIOs can secure that consensus and underpin business viability.
5. Fifth-generation mobile cellular networks (5G): Australian organisations deploy and pilot 5G, a powerful tool enabling modernisation, in equal share: 16% each. The ability of 5G to improve latency and remote execution leads to greater adoption in asset-intensive industries.
6. Virtual reality, augmented reality and mixed reality (VR, AR and MR): Rates of deployment and piloting stand at 14% and 19% respectively for use cases including corporate learning, asset maintenance and new forms of entertainment. Provided security threats are addressed, VR, AR and MR can underpin innovation.
7. Digital twins: Digital twins, used to model complex operations and identify potential savings, are being deployed by 13% and piloted by 21% of organisations.
8. Low code and no code: Low Code and No Code technologies allow for process reconfiguration to unlock the value of other, emerging technologies, ADAPT finds half of Australian organisations intend to invest in Low Code and No Code technologies in 2023.
9. Distributed ledger technologies (DLT): Intended to improve transparency, security and cost efficiency, rates of adoption and experimentation with DLT continue to remain low. DLT is deployed by just 6% of Australian organisations, while a further 13% are pursuing pilot programs. Hill stated: While the promise of DLT remains greater than the value realised, software-defined power and cooling are on the verge of seismic scale. Organisations can sustain their business models and improve the sustainability of their operations by reinvesting funds earmarked for DLT pilots into software-defined facilities.
10. Software-defined facilities (for power, cooling and energy compliance): Software-defined facilities are in the early adoption phase in Australia. This software routes power and cooling through owned infrastructure, according to sustainability, performance and economic outcomes. These facilities, with renewable energy, can deliver immediate savings and reduce the risk of regulatory penalties.