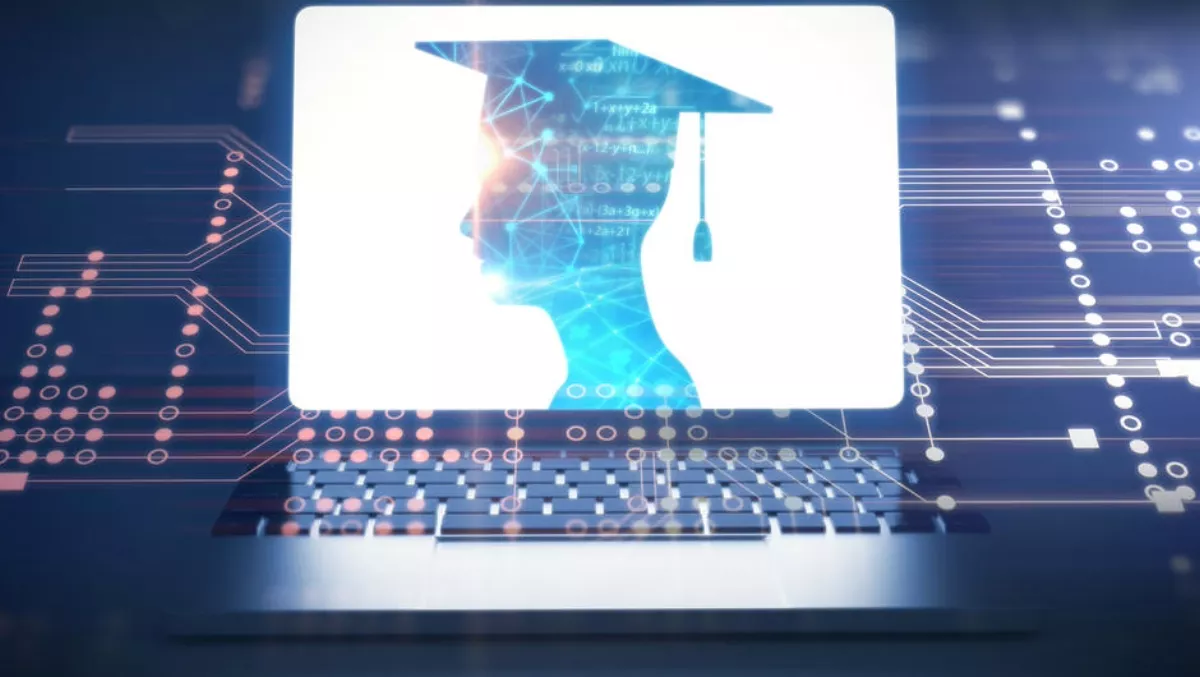 Addressing the STEM skills gap with continuous online learning
FYI, this story is more than a year old
You've heard this before – technological change is accelerating at an unprecedented rate. We are approaching the fourth industrial revolution which involves exponential developments in artificial intelligence (AI), machine learning, robotics, nanotechnology, and cybersecurity.
According to Deloitte, the digital economy is forecasted to grow to $139 billion by 2020. In order to benefit from this, businesses need to be armed with STEM skills to be at the forefront of this disruption.
STEM skills are fundamental for Australian businesses to ride the digital transformation wave. The Committee for Economic Development of Australia (CEDA) estimated that almost five million jobs will face a high probability of being replaced in the next decade due to digital disruption.
Consequently, it is of utmost importance for businesses to address this issue by not only focusing on what's happening now, but to prepare for what's coming in the future. New technologies and processes mean businesses need to reskill employees who were recruited for roles which have since evolved.
Research has indicated that 75% of the fastest-growing occupations require STEM skills whilst over 70% of Australian employers identify STEM employees as being the most innovative.
Given Australia's dependence on digital transformation as the driving force of national economic growth and development, the critical skills that STEM fosters (such as problem-solving, analytic capabilities, curiosity and imagination) have all been identified as the core skills for fostering a successful workplace in the future.
With its current pace, Australia would not be able to satisfy the 700,000 ICT worker demand which is predicted by 2020. This is especially concerning when considering that STEM skills contribute to 26% of Australian economic activity, translating to $330 billion per year. Given the importance of STEM skills, here are two points businesses should note when considering upskilling to respond to the demands of the digital revolution.
Expectations in workplace upskilling
The modern workforce expects to learn differently. Businesses are no longer looking for disruptive off-site workshops and training sessions, but instead, they are seeking out dynamic and customisable online content suited to different employee needs. In conjunction with shorter attention spans and greater workloads, employees will expect immediate access to updated information presented in a short, concise format.
Collaborative learning has also shown to be a top priority when it comes to expectations as modern learners want to gain knowledge from diverse specialists as well as with others to share resources, ideas, experiences and thinking.
Online learning is the solution
Consequently, online learning proves to be a productive avenue for businesses to consider when upskilling their employees. It's also proven to help employees save time, be more productive, increase learning retention and increase the sense of collaboration- all the elements that are crucial to the successful adoption of STEM skills.
Leaders need to make learning a core focus in an organisation's culture by recognising and rewarding members for their contribution to the company. Although Australian businesses may currently be lacking STEM skills, offering opportunities to employees for continuous learning will only ensure the success of your organisation when faced with the growing challenges brought on by technological change.