Aera uses Decision Intelligence to forge the future of work
Wed, 13th Jul 2022
FYI, this story is more than a year old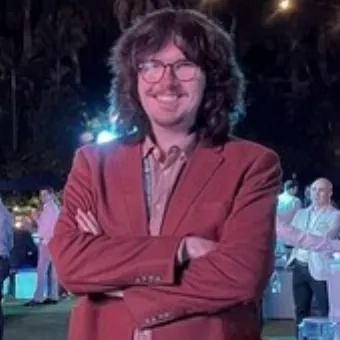 By Zach Thompson, News Editor
Aera Technology is transforming the future of work through Decision Intelligence, enabling companies to automate and speed decision-making at scale.
It provides the only cloud platform in the world that makes and executes decisions in real-time, automatically, allowing companies to digitise, augment (people-led) and automate (machine-led) decision making.
Privately-held and VC-funded, Aera has headquarters in Mountain View, California and operates globally with offices in Sydney, Singapore, Pune, Bangalore, Paris, Bucharest, Cluj-Napoca and San Francisco.
The company was founded in 2017 and has 500 employees worldwide with more than 230 in Asia Pacific, situated in India, Singapore and Australia.
It also established a subsidiary in Australia, opening its local office in Sydney in 2018.
Aera Decision Intelligence allows companies to identify issues early through data-driven insights and receive informed, auto-generated recommendations to make faster, smarter decisions.
The company defines the term as the digitisation, augmentation, and automation of decision making to enable faster, better decisions and gives companies the means to gain better visibility across their operations, improve efficiencies, meet new customer expectations, and more.
Gartner has recognised Decision Intelligence as a top industry trend this year, and additional benefits of this technology include:
Resilient operations, through the ability to react to real-time changes in the business environment.
Decreased costs from better insights, improved decision-making processes, and automation.
Increased customer satisfaction and retention.
Improvements in forecast accuracy, reducing costs and generating new revenue.
Reduction in time to market for hundreds of products.
Accurate delivery dates for entire product portfolios.
Reduced excess inventory, improved stock turns and shortened lead time by identifying unutilised supply and making better use of existing stock.
The company's purpose-built platform for Decision Intelligence delivers the technologies and capabilities to define and deploy digital decisions at scale, integrating with existing systems to make and execute business decisions in real-time without requiring changes to existing systems or data.
Aera Decision Cloud accurately predicts business risks and opportunities and recommends the best and necessary actions to achieve the enterprise goals that optimise business, financial, and operational performance, generating informed and practical recommendations.
It's designed to continuously adjust to decision-making needs, from manual decisions that still require a human in the loop to augmented decisions where the human validates the recommendations delivered by the machine to fully automated decision-making. It learns from the outcome of decisions to constantly improve the accuracy of the decisions and retains a permanent memory.
It enables companies to transform their decision-making in weeks, not years.
Aera recently introduced new AI, machine learning, and developer capabilities to speed and scale decision automation.
This includes features for business users that advance and scale Aera Cognitive Skills, the platform's pre-built set of comprehensive decision-making capabilities for business processes like demand forecasting, planning, inventory, logistics, procurement, finance and revenue.
Aera also enhanced features for data engineers, data scientists, and developers that optimise their experience in Aera Developer, the platform's integrated development environment (IDE) for creating and deploying Skills or modifying any deployed Aera Skills.
New additions to the platform include:
Graph Explorer: Advanced graph capabilities to enable data relationships to be used effectively in decision-making.
Confidence score: The confidence score framework learns from past, similar recommendations and outcomes and helps determine the decisions that can be automated.
AutoML capabilities: Machine learning options enable the development of ML decision models without requiring expertise in model creation, tuning, and deployment.
Jupyter Notebook open interface: Provides the ideal environment to easily integrate data science projects and other custom code using Python and R into decision flows, right from the Aera Decision Cloud platform.
"Using Aera Decision Cloud, our customers are responding to changing conditions, accelerating planning, optimising resources and execution, reducing waste, and improving customer service," Aera Technology CEO Fred Laluyaux says.
"From one platform, Aera Decision Cloud provides the advanced technologies and tools required to aggregate and integrate data from internal and external systems and build and deploy decision-making models that generate informed, automated recommendations for any business scenario.
When Aera Technology launched, its mission was to enable non-digital-native companies to gain the business agility needed through decision automation.
It was already needed then, and Aera believed the need for such a technology would grow exponentially.
The pandemic added more challenges, causing supply chain disruptions and driving the Great Resignation and the growth in the gig economy. Companies were left with staff shortages and loss of tribal and institutional knowledge: Knowledge that wasn't captured digitally.
Workforces have typically managed decision-making through a patchwork of data science across multiple internal systems, spreadsheets, planning and modelling, data warehouses, and collaboration, on top of fragmented data sources. Even today, teams still spend a majority of time on data gathering and crunching, stakeholder alignment, and many meetings.
Yesterday's decision-making processes and technologies are no longer effective in responding to changing conditions and executing the decisions needed at each moment of change.
Decision automation is a key solution now, helping companies solve these challenges with better insights and access to real-time, data-driven recommendations for critical actions.
Locally, Aera works with a range of companies in food and beverage, services, mining, and more to automate critical business decisions across specific processes.
One client is Lion, the largest brewer in Australia, with eight breweries across ANZ, 5,000 employees, and 35 manufacturing sites. Well-known Lion brands include Kirin, Heineken, Guinness, and internationally, Towhees and James Squire.
Aera's first use case with Lion focused on automating their carrier billing process across their many carriers. We automated the data ingestion from the carriers through an Aera Skill. Aera Skills are similar to Alexa Skills and can be customised to provide comprehensive decision-making capabilities for various business processes and, in Lion's case, carrier billing.
Through Lion's carrier billing Skill, Aera semi-automate carrier billing, generating recommendations that are approved and applied, automating the process for managing month-end transport billing for all carriers, using the auto-generated recommendations for validating bills and automatically identifying any billing issues with contract terms in mind.
Lion now has one trusted source of data from one platform, continually bringing in the data from multiple data sources. The previous carrier billing process required two full-time staff members and over 20 hours each week. Now, one staff member is managing the process in eight hours a week.
"Through Decision Intelligence, we're helping companies with complex operations automate decision making; not just on a strategic basis, but by optimising decisions on a near real-time basis where business conditions continually change," Laluyaux adds.
"That's truly a new narrative and delivers a critical competitive edge for businesses.