Partner content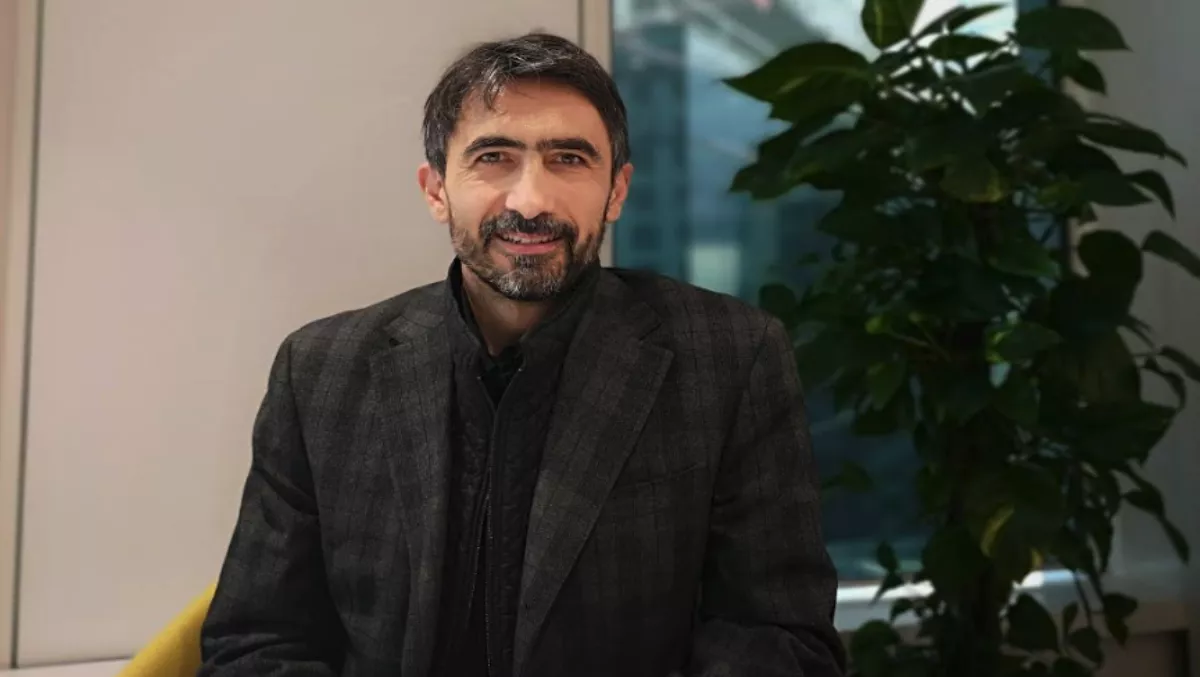 AI, 5G, and big data: CIOs talk macro trends at Summit
FYI, this story is more than a year old
The recent CIO Summit saw executives across Australia coming together to discuss cutting-edge technology trends and management strategies.
The event featured a heavyweight line-up of speakers and moderators, carefully selected to encourage discussion and challenge the status quo.
IT Brief spoke to Huawei Australia chief technology officer David Soldani about his key takeaways from the event.
What were some of the most valuable or surprising learnings you gained from the CIO Summit?
That the world is changing fast, profoundly impacting every person, home, and organisation.
For example, by 2025, 80% of people will have access to mobile broadband and the mobile traffic per day will rise from 30MB to 4GB per day; 75% of households will enjoy broadband services with 20 billion devices connected, with 12% of those being smart robots.
Enterprises data utilisation will shift from 13% to 80%, with 85% of applications in the cloud.
Also, 80% of organisations will make use of Artificial Intelligence.
We need to work together to build a fully connected, intelligent world leveraging the latest developments of 5G systems, high-performance computing, big data technology, new user equipment, IoT and application enablement platforms.
What role do you think events like the CIO Summit play in keeping enterprises innovating?
Events like this provide a unique opportunity to meet up with leading organisations and players in most of the vertical sectors, share and align on the main macro trends, challenges, opportunities and identify what parts of the vertical industry are the most subject to potential disruption over the next years.
Technically feasible and business-viable solutions are also discussed, with the possibility of having offline deep dives into the various subject matters between customers and suppliers.
Who was the speaker you were the most excited to hear from?
I was most excited to hear what PricewaterhouseCoopers had to say on the Full Potential of Data Analytics.
The new shift in paradigm is about the convergence of big data, artificial intelligence and connected networks, i.e. 5G systems.
Artificial intelligence on top of 5G systems will expand and support diverse usage scenarios and applications with respect to current mobile network generations, purposed primarily for voice, mobile internet and video experience.
For example, artificial intelligence, in its various forms, over 5G systems, will make it possible to deliver a fully immersive and interactive experience through virtual, augmented and mixed reality for hotspots, in-vehicle infotainment, gaming, etc.
Industrial processes automation will be also enabled; this is about remote drilling, wireless service robots, drone traffic management, etc.
The remote control of vehicles, such as truck control in the mining sector, truck platooning, autonomous driving, etc. will dramatically improve productivity, efficiency and safety in many vertical sectors.
Can you comment on the quality of some of the questions/ discussions/ debates you attended?
Many discussions were triggered by my presentation on "New Horizons: Exploring the ICT Systems of the Future to Drive Your Organisation Forward" and the Huawei whitepaper on the 5G deployment in Australia.
The paper is publicly available online.
The main subject matter was about the needs that Australia has of a new ICT infrastructure, overseas investments, and Australian technology platforms – similar to the European Technology Platforms endorsed by the European Commission – to help the National and State Governments in making the right decisions and policies.
In Australia, we need to allow competition and access to the state of art technologies, available globally, especially from China, attract talent and enable investments on ICT from companies with headquarters outside Australia, and assemble the scattered experts, and fragmented initiatives, in various technology fields, to deliver a strategic research and innovation agenda on ICT for Australia to the Governments.
What do you hope to see in future CIO Summits?
I'd like to see more content on future enabling information and communication technologies, especially on fixed-mobile infrastructures, data centers, application enablement platforms, etc.
I'd also like to see more involvement of policymakers, and debates on the new policies that would address the main needs and societal challenges Australia currently has, compared to other developed countries – such as Europe, China, USA, South Korea and Japan.
Related stories
Top stories