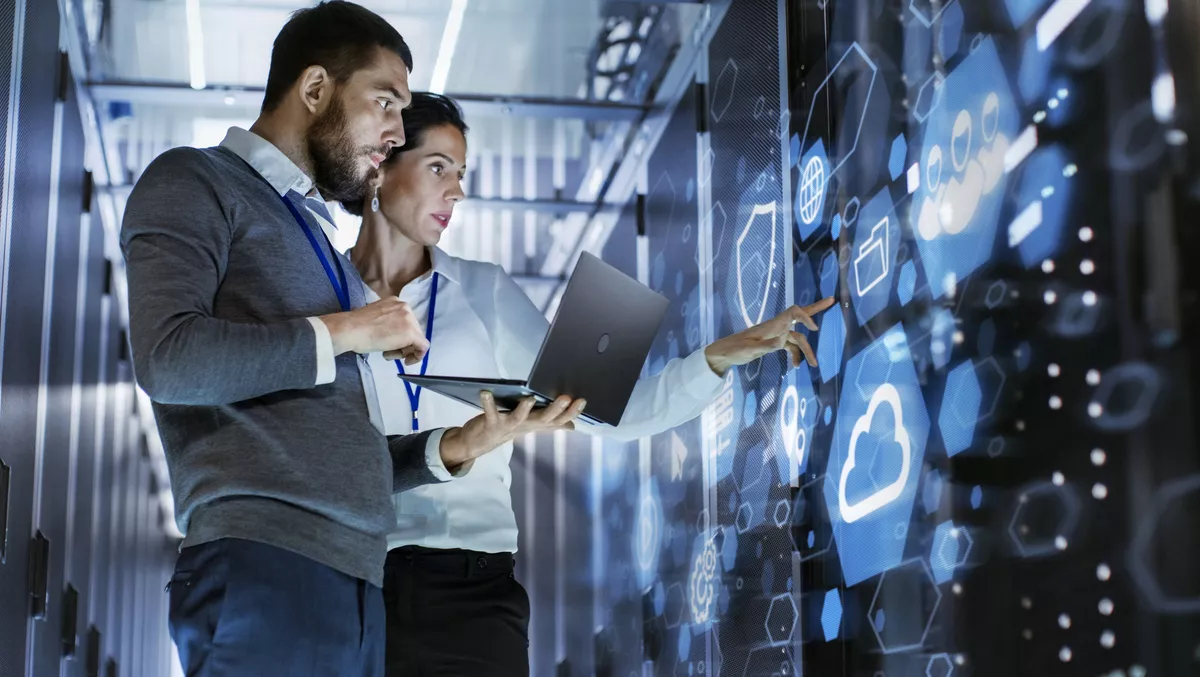 AI colleagues to be commonplace in Australia by 2030 - report
FYI, this story is more than a year old
ServiceNow has partnered with Dr Catriona Wallace to publish a report looking at the tech trends and cultural shifts expected to change working life in Australia over the next decade.
A leading AI expert, Dr Wallace anticipates AI-powered' virtual colleagues' to be a fundamental component of business teams in 2030.
The shift will help to manage skill shortages as the country is already significantly digitally transforming post-pandemic.
In addition, Dr Wallace expects AI to be so widespread in the next 10 years that humans will interact with it hundreds of times a day, including when we are asleep.
The report, titled Digital Gold Rush, includes insights from meta-analysis, primary research, and interviews with business executives.
It states that 2022 is the turning point for digital investments, with corporate spending on technology growing by 65% compared to 2020.
Further, advances in AI have seen it become more affordable and, therefore, more widely adopted.
It also notes that the pandemic has facilitated the transformation in Australia's relationship with digital technologies by changing how people think about and engage with it.
The report's findings indicate four societal trends, including the emergence of 'machine-mates' (human-AI teams), the rise of hyper-personalised experiences for employees and consumers, the ethical considerations that will drive AI adoption, and the notion of issues diversity, where organisations will take a more proactive approach to managing employee disagreement on some of Australia's most divisive issues.
Dr Catriona Wallace says each of the trends will be underpinned and enabled by the rapid development of AI.
"Over the next decade, AI will become even more widespread in life and work. It will improve everyday activities, making tasks faster, smarter and simpler," Dr Wallace says.
"Today, the average Australian interacts with AI around 100 times per day through simple tasks like answering questions online, using digital maps to navigate, receiving recommendations for products and services we might be interested in, or interacting with virtual messenger bots.
"What many people wouldn't expect is that in the next decade, our interaction with AI will allow people to be more 'human'.
"Technological progress will give people more time to focus on what they value, what they enjoy, and better tools for businesses and society to manage resources more productively and sustainably. It presents a golden opportunity for Australia."
The report notes that Human-AI teams represent a shift away from current AI tools and toward AI teammates, with robotic process automation and virtual assistants forecast to become a key part of assisting people in completing daily tasks and work.
By 2025, the report predicts machines will spend more time completing tasks at work than humans and will be viewed as intelligent, valuable co-workers.
Additionally, AI will allow employees to be understood and treated similarly to customers.
The report suggests that companies and wider society will benefit from this shift, with work being spread more evenly between humans and their AI colleagues, causing greater productivity and improved wellbeing.
The report notes that this will result in people being able to make self-care a priority, and employers will also be expected to know their staff better and help them find balance, such as by using AI tools to identify overworked employees so managers can delegate work elsewhere to avoid burnout.
However, the report says there will also be many ethical considerations that will drive the adoption of AI, meaning AI ethics will no longer be an academic discussion but a business strategy.
Only 22% of Australians currently trust how companies are using AI, but 96% of executives say this figure is growing.
To manage this issue, regulators will take more decisive action against irresponsible operators throughout the next few years, and both employees and customers will choose to work with brands that actively implement ethics, accessibility and fairness in their workplaces.
This will make transparency crucial to business, sustainability, as well as diversity, equity and inclusion strategies.
The report notes that 61% of Australians don't think it's possible for people to have constructive debates about issues they disagree on, and to mend this divide, employers will bring in a mentality that normalises agreeing to disagree on societal issues, including vaccinations, climate change, pandemics, and technology.
As part of this, AI-based applications will assist organisations in finding their way through with 'pulse checks' of employee sentiment.
ServiceNow chief innovation officer Dave Wright says embedding AI strategies within the workplace would be a priority for executives over the next 10 years.
"How organisations plan and respond to this digital gold rush will make or break their future success," Wright says.
"With just 16% of executives saying they have a clearly defined strategy for digital6, and when the benefits from technology investments are increasing, the opportunity is clear."
"Executives have to consider the evolving attitudes and technological advances when investing for short, mid-term and sustained growth.
"As they invest, organisations must consider how systems, operations and people are working in harmony, or customer and employee experiences will suffer.
"Done right, it will deliver substantial benefits to people, society and our economy."