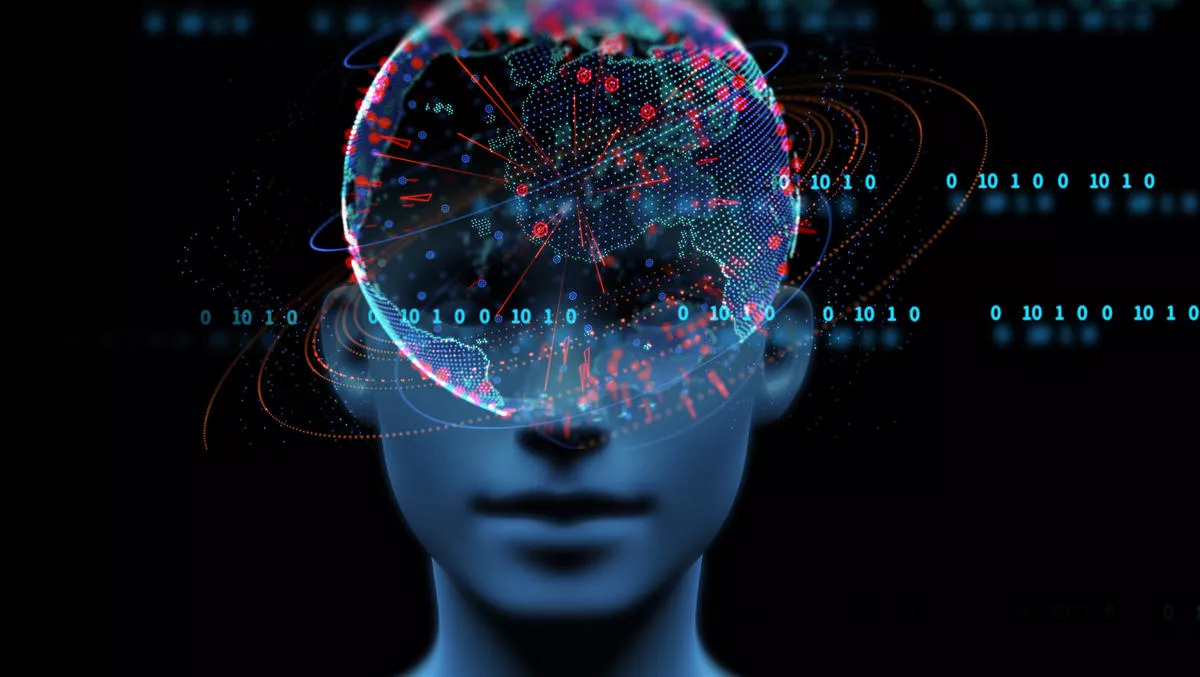 AI, enterprise elasticity and the rise of 'citizen data scientists'
FYI, this story is more than a year old
The applications of AI are increasingly pervasive. From harnessing it to detect skin cancer, or waste and plastic in our waterways, and even selecting the best moments from sporting events to auto-generate highlights – it's becoming ubiquitous in our lives whether the public at large knows it or not.
On the other hand AI at an enterprise level is something we're often more conscious of as it changes the way we work, and the type of information we have to hand. But its applications are even more varied than most would imagine. In its simpler forms, it can step in to provide intelligent process automation, with more advanced AI systems taking on increasingly complex work such as powering cognitive supply chains. It can even act as an advisor to humans undertaking highly skilled and nuanced work, such as healthcare consultations.
As adoption of digital accelerates on both the consumer and enterprise side, organisations are being challenged to meet the expectations of both their customer base and their own teams. It's why we recently launched Infosys Applied AI – an integrated offering for enterprises to scale and future-proof AI-powered transformation.
What this does is bring to bear the convergence of AI, analytics and cloud in a way that can be understood and actioned enterprise-wide. This could mean looking across the entire organisation to find the most effective applications of AI, then accessing open source hyper-cloud build services that enable you to go from experimentation to roll out at speed.
This affords enterprise leaders the ability to manage risk by creating a clear business case for the application of AI, and then scale that proposition efficiently.
Across my conversations with execs at large Australian and New Zealand enterprises I see a clear desire for the adoption of AI – but in a way that's systematic and holistic across their organisations. A big motivation for this is greater agility and elasticity within their enterprise, enabling it to flex in line with consumer demand and expectations.
So how do we expect the AI-powered enterprise journey to unfold?
Today most companies are taking a hybrid approach to cloud and investing in AI platforms that sit on top of the underlying architecture. The goal of this is to empower teams across the organisation by enabling them to leverage data more effectively. This democratisation of AI will also amplify access to data-led insights across the enterprise - as well as proffering service or product design, as well as process automation, as potential solutions to more teams as they innovate.
This is why data science skills are being more widely advocated for by organisations, whether that's bringing new skills into the business or empowering current employees to embrace data science.
Progressively investing in these skills as opposed to forcing them across business functions will better embed this discipline, enabling the enterprise to collectively drive towards overarching business imperatives.
Integrating data scientists within core delivery teams is one way to support this process. The aim is to end up with an employee base populated with 'citizen data scientists' - alongside experts of course - with the understanding that they will require support to continuously adapt in the face of a rapidly evolving digital landscape.
There's a secondary benefit to the rise of the citizen data scientist, as threading AI through the enterprise and our community will mean that we need more responsible AI. The more humans that understand it – the inputs, the outputs and impacts – the better we will be able to govern and regulate it. If we can improve the "explainability" of AI and gain consensus at a team, organisation and societal level so it better reflects the ethics and values of our enterprise or community, such as the avoidance of bias.
Given the pervasiveness of AI and its power to effect change, this broad understanding is critical if we want to trust it and ultimately use it for the collective good.