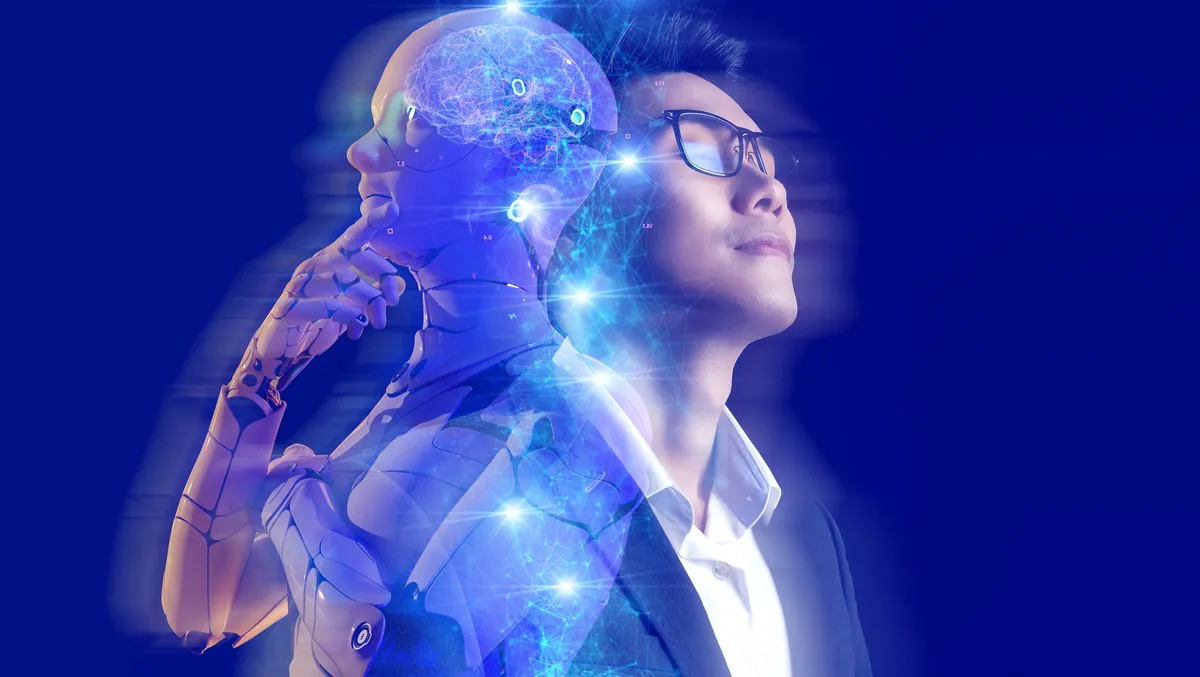 AI: The bridge across the generational divide
FYI, this story is more than a year old
The last two and half years have seen the Australian workforce experience a rapid transformation, with many factors at play. Our 9-5 Monday to Friday office lifestyle has been replaced by remote and hybrid working styles. The 'Great Resignation' has resulted in more people seeking new work and careers than ever before. Recruiters now must compete for talent in a candidate-led, low unemployment jobs market.
Coupled with changes in working style, Australia faces an impending skill and knowledge crisis as multitudes of baby boomers exit the workforce in the coming years.
Around four million baby boomers will retire in the next two decades, marking the most significant loss of knowledge and skills the Australian labour market has ever experienced. Put simply, more baby boomers aged 65 plus are exiting the workforce than 15-year-olds entering the workforce. The surge in retirees is caused by Australia's post-war baby boom in the 50s and means the number of retirees will grow annually this decade, passing 126,000 in 2021, peaking at 137,000 in 2026, before going down again to 105,000 in 2030.
As the 2020s wear on, organisations will be left with shortfalls in experience and expertise, which makes it a priority to replace these long-serving employees but also find a way to maintain the wealth of knowledge and expertise that can only come with decades of experience. So, where should organisations begin the mammoth task, and how can technology help streamline their strategy?
Millennials on the rise
According to PWC, millennials are set to make up 75% of the workforce by 2025 and will be critical to business success. They step up and fill the gaps created by the departing baby boomers. However, millennials are also a proactive generation when it comes to job mobility. A recent PwC survey found almost a quarter ( 23%) of millennial workers are likely to see new employment in the next 12 months. For employers, it means not only do they need to attract and upskill Millennials, but they also need strategies to retain them. Holding onto those skills will become a significant challenge, and organisations must understand and navigate these demographic changes.
It follows that skills development must become a significant focal point. Unfortunately, currently, it is proving to be a challenge, with a 30 percentage point difference in employee and employer confidence in their organisation's prioritisation of skills development globally. More needs to be done to prepare organisations for this generational shift. More than half (56%) of companies have already made skills development a priority or will do so in the next year, which is a step in the right direction – although nowhere near enough.
The problem is how to best transfer the accumulated knowledge from the older generation to the new. Companies must first identify who fits well into a role, their current skillset, what new skills they will need, and the best way to develop them. It means gathering a lot of data. However, analysing, evaluating and implementing this data is becoming increasingly demanding for humans alone. That's where AI comes into its own.
Passing the Baton with AI
Every organisation has various development requirements and career aspirations for every single employee, and often employees are not even fully aware of what they need or even where their career path can take them. AI can gather data on employees and enable companies to build rich skills profiles for entire workforces, no matter their size.
Companies can then harness AI to connect people with growth opportunities and help to drive conversations with managers around employee development – identifying their career pathway and how they want to get there. By utilising AI in this way, organisations can identify clear career progression paths for their employees, which is an added incentive for nomadic millennial workers to stay in their current roles and help resolve the brain drain caused by demographic change.
For maximum benefit, using AI to identify career pathways should be coupled with a rigorous content investment strategy. By building an appropriate, well-resourced library of learning content, organisations can provide each employee with a bespoke, tailored learning journey. Personalisation is at the core of the strategy, but ironically it's the intuitive and distinctly non-human AI that selects the most relevant content for each person based on their individual skills and goals. In turn, personalised learning pathways help to build a corporate culture of self-directed learning, giving employees the control to map out their personal development and progression.
Using AI, companies can also target any skills gaps within their organisation. Businesses can pre-emptively train their millennial workforce to the same knowledge and expertise level as their retiring Baby Boomer colleagues.
Looking forward
As organisations try to manage vast changes happening within the labour market and also grapple with acquiring, retaining and developing the right skill set for their workforce, AI will play a much more significant role.
Its fast and accurate ability to gather, analyse and interpret data and provide tailored, actionable solutions will be essential for the future and business growth and continuity. Its ability to learn and constantly evolve will enable companies to manage skills gaps, now and in the future.
Harnessing AI will provide clear insights into an organisation's existing core and specialised skills and quickly spot where gaps exist. It will empower organisations to invest more wisely and purposefully in skills development and resources to grow their people and businesses more effectively whilst also giving millennials a reason to be loyal and not move elsewhere.