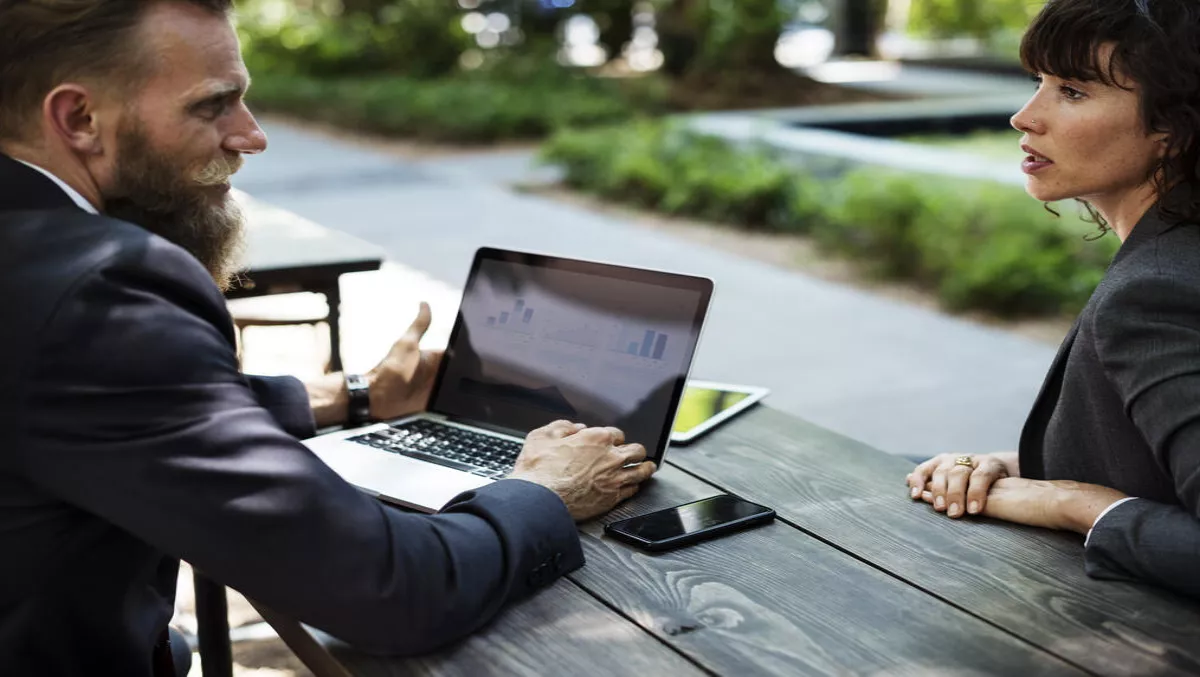 Algorithm-friendly C.Vs & data analytics: How recruitment is expected to change in 2018
FYI, this story is more than a year old
Many people out there will need to significantly ramp up their current resume if Hays' recent advice for job seekers is anything to go by.
According to the recruitment company, jobseekers will need to make their CV and online profile algorithm-friendly, add video to supplement their personal brand and be aware of the new 'find and engage' model of recruitment to be successful in their 2018 job search.
Nick Deligiannis, managing director of Hays in Australia & New Zealand, explains, "The world of recruitment is rapidly evolving as employers and recruiters turn to digital technology and data science analytics to identify suitable professionals."
"Rather than relying on advertisements, which only identify people who are looking at that particular point in time and often produce a high percentage of unsuitable candidates, the best recruitment practices of the past and existing candidate relationships are now combining with emerging technologies to precisely pinpoint suitable candidates."
"This makes a quality online profile that's algorithm-friendly, uses video to further demonstrate relevant expertise and uses keywords relevant to your industry and profession essential in 2018."
Hays' has shared a list of tips for how to get a job in 2018:
1. Adapt to the new 'find and engage' paradigm
The advent of data science and artificial intelligence is seeing recruiters and organisations shift away from the historic and conventional 'Advertise & Apply' concept towards examining large amounts of data to prepare shortlists of the most suitable people, extrapolate meaningful patters and gauge how open to new job opportunities a potential candidate is.
To be identified as a suitable candidate keep your online profile up-to-date and algorithm-screening friendly and engage through LinkedIn or other social media with your preferred recruiter.
2. Create an algorithm-screening friendly online profile and CV
Use keywords relevant to the jobs you apply for on your CV and online profiles and rather than ignore your LinkedIn profile summary field use the full character count to highlight your successes, skills and value using appropriate keywords.
Format your CV appropriately so it contains the content AI recognizes; don't use unusual job titles (even if that means you change yours to an industry-standard title on your CV).
Unless you are a contract or temporary worker - do not change jobs too frequently as turnover can be factored into the criteria AI screens for.
3. Use video to enhance your personal brand
Employers are impressed when they search a candidate on Google and in addition to strong LinkedIn activity they can view short videos related to their area of expertise.
Whether it's a video of a presentation you've given or a short tutorial, this content is a powerful way to highlight your expertise.
4. Upskill, continuously
In a similar vein, recognise the need to continuously develop your skills.
The current rate of technological change means your knowledge and skills have a shorter use-by date, so stay on top of the latest trends relevant to your job or industry and upskill accordingly.
This could be through on-the-job stretch opportunities, massive open online courses (MOOCs), reading professional literature, attending conferences, seminars or webinars, viewing or listening to relevant online content (such as TED talks) mentorships and or membership of a professional organisation.
5. Expect initial video interviews
Be ready for initial interviews over video technology.
Make sure you are comfortable looking into the camera, speaking into the microphone and avoid the temptation to look at your own image on the screen.
Consider the location and what's behind you in frame. Convey that you are listening, interested and enthusiastic.
6. Become adaptable and inquisitive
While the jobs of the future and the technical skills they'll require are constantly changing, an adaptable and inquisitive attitude is your best defence against becoming unemployable.
A willingness to learn along with interpersonal, communication and organisational skill are important too.
If nothing else, develop these skills in 2018.
Related stories
Top stories