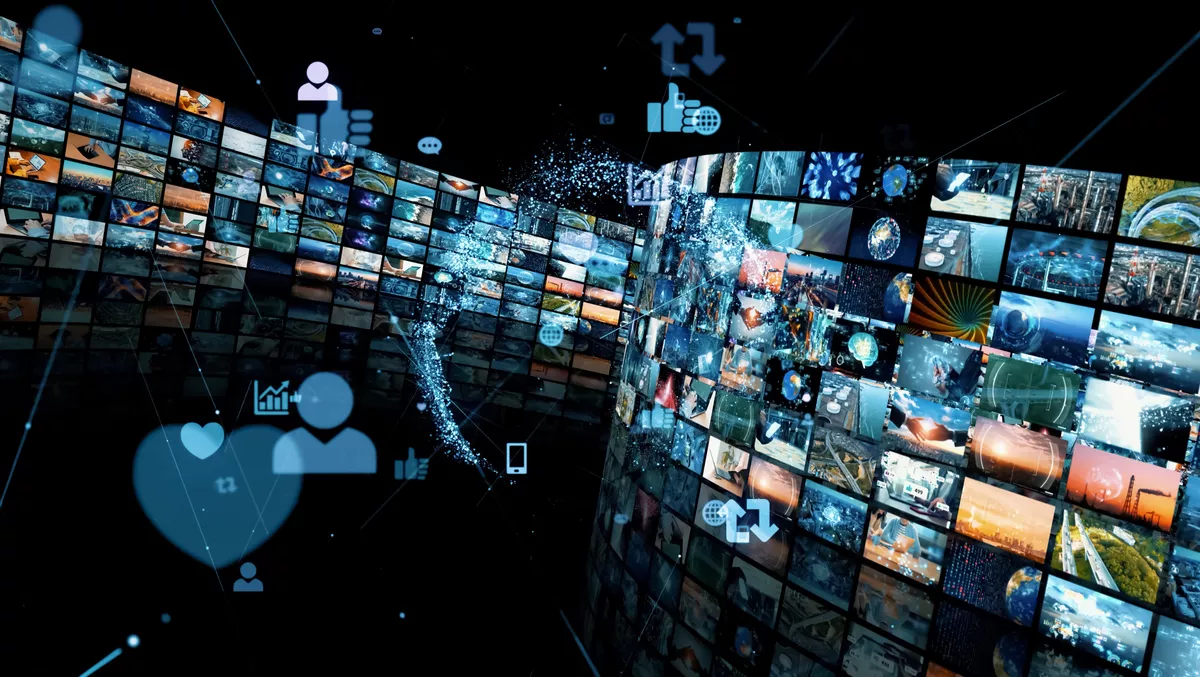 Alibaba named Major Player in commercial CDN by IDC
FYI, this story is more than a year old
Alibaba has been named a Major Player in global commercial content delivery network (CDN) in the latest IDC MarketScape report.
The company was positioned as a Major Player in IDC MarketScape: Worldwide Commercial Content Delivery Network Services 2022 Vendor Assessment. The report analysed ten CDN service providers according to their worldwide delivery capabilities and strategies for growth.
According to the report, Alibaba Cloud CDN has a strong presence in China, with major points of presence deployments and extensive media and web content delivery capabilities. Alibaba Cloud's CDN currently supports 80% of the country's popular websites and 1.5 million daily accelerated domain names. Its collaboration with multiple global internet service providers outside the country means users can access consistent services regardless of their location.
CDNs form the infrastructure behind content delivery to end-users, and certain features are needed to ensure a reliable experience. Alibaba Cloud's strengths in low-latency protocols, end-to-end video lifecycle management, and edge applications supporting urban IoT, industrial internet applications, cloud gaming, and visual computing platforms were recognised.
"Edge computing has been applied in upgrading Alibaba Cloud's control planes, and data flow systems to cloud containers, supporting operators with dynamic, on-demand distribution and greater elasticity to improve the stability of their CDN experience," says Alibaba Cloud Intelligence president, Jeff Zhang.
"Reliable and cost-effective content delivery is an essential aspect of the digital economy, and we see demand for these services only increasing in the future. To be recognised by the IDC MarketScape as a Major Player in the CDN space is a great encouragement and affirmation of our efforts to date," he says.
"Our commitment to meeting the media and web content needs of companies in China and worldwide has deepened significantly in recent years. We look forward to further innovating our services to support the growth of our clients going forward."
According to IDC, the commercial CDN market will reach USD18.8 billion by 2025, growing at a five-year compound annual growth rate of 17.1% and revolving around five service areas. Including over-the-top video, web, email and data, online gaming, file sharing and security.
Alibaba Cloud is well-positioned to capture the opportunities around this growth, with over 2,800 nodes across six continents and 150 Tbps of bandwidth, paired with cloud-native features including horizontal service scaling, a customisable console, multiple APIs and simple architecture scaling.
"Alibaba Cloud's CDN capabilities have consistently met the demands of Alibaba Group's 11.11 Global Shopping Festival, which has grown year-over-year," says Zhang.
"During each phase of the event, whether accurately forecasting traffic volumes or supporting network-intensive activities such as livestreaming, Alibaba Cloud's CDN delivered a stable experience for both merchants and consumers."