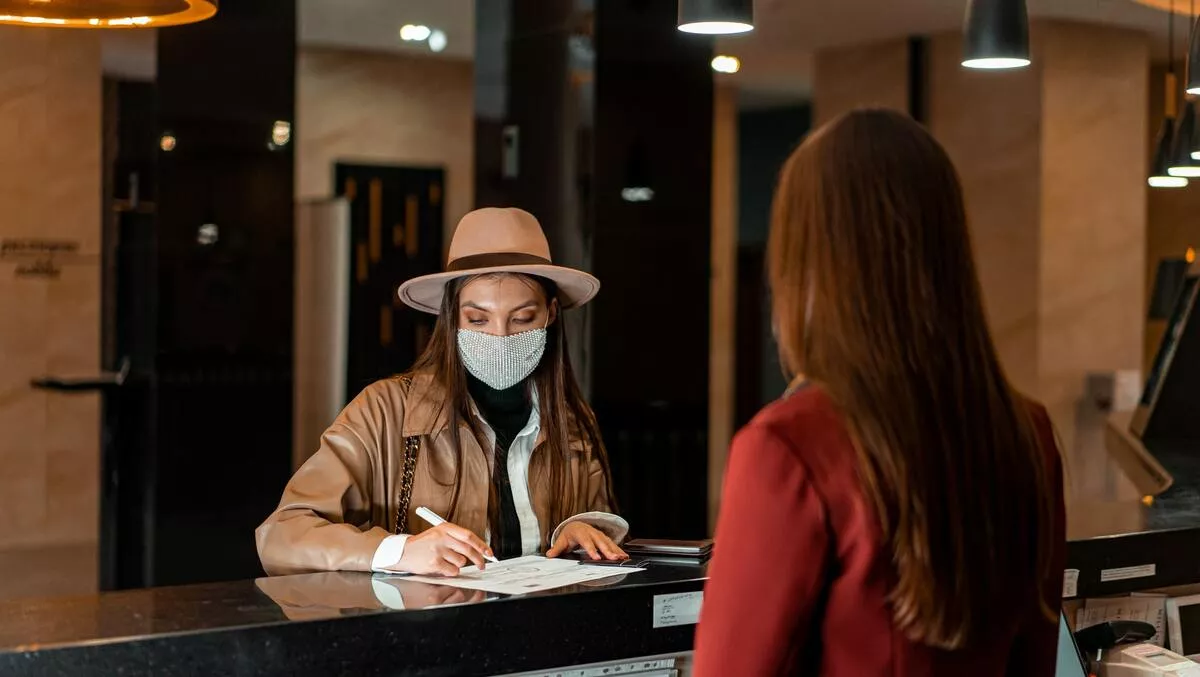 Align your technology stack to drive hotel revenue performance
FYI, this story is more than a year old
Many hoteliers are aware of the benefits of departmental collaboration. It's been proven that when a hotel's various revenue-generating departments work effectively together, they report revenue increases of more than six per cent, increased market share, and increased demand for shoulder and low-demand periods. The goal is to ensure uniform IT systems are in place to remove boundaries and prevent revenue-generating business units from operating in isolation.
The key to practising effective rooms revenue management is the ability to collect and analyse data and to produce pricing and inventory control decisions in an automated way. Rooms revenue management data sits predominantly in the property management system (PMS) and is generally accurate.
While hotels increasingly appreciate the benefits of collaboration between departments, key operational technologies—such as central reservation systems (CRS) and revenue management systems (RMS) —are commonly still not fully integrated. This lack of integration significantly increases the manual workload of revenue and reservation teams, which risks rate or inventory disparities occurring online and can result in substantial revenue loss.
When hoteliers expand their focus outside the core rooms business, challenges often present due to a lack of supporting technologies. Many hoteliers do not apply the same systems and standards to non-room revenue-generating departments like restaurants and health spas, relying instead on spreadsheets and more manual processes that do not give a clear picture of demand.
Technology alignment is crucial to extend the benefits of inter-department collaboration within a hotel. To ensure alignment, a hotel needs to develop property minimums and standards for data tracking and non-rooms systems. Data integrity and integration should be key areas of focus when outlining internal standards, given how greatly they will inform future business decisions.
IDeaS and RMS Cloud have partnered to build a two-way interface between RMS Cloud's Hotel PMS and IDeaS' revenue solutions to deliver hotels a synchronised technology stack today. The partnership facilitates the smooth transfer of data between the systems to further automate and optimise key revenue management tasks like analytically derived pricing decisions. It will enable hoteliers to maximise occupancy and increase revenue through an advanced technology integration that provides visibility into rate strategy and drives smarter decisions to achieve greater revenues.
"In order to attract guests at the right price and maximise revenues in a disrupted market today, hoteliers must have an integrated technology stack to ensure all of their systems are working seamlessly together to support business recovery. The partnership between IDeaS and RMS Cloud will allow for the smooth transfer of data between the PMS and the RMS, removing the need for manual handling of data, freeing up time for revenue managers to focus on what really matters—growing business and revenues," says IDeaS chief evangelist and development officer, Klaus Kohlmayr.
The enhanced integration between IDeaS and RMS Cloud allows hoteliers to easily leverage advanced analytics to flexibly price products such as advance purchase, loyalty, packages, promotional rates, extended stay, opaque channels, and more. This, in turn, provides guests with tailored product offerings based on unique demand profiles. The two systems synchronise regularly and automatically update rates as scheduled multiple times daily, saving time and allowing the machine-learning algorithm to get smarter with every new data input.
Maximising revenue outcomes across a whole property requires technology integrations that can aggregate and transform large data sets into real business intelligence. Advanced software systems can analyse data through powerful algorithms and make accurate demand forecasts and strategic pricing decisions for all revenue-generating departments within a hotel. Coordinated, integrated operational technologies enable hoteliers to employ more powerful pricing strategies and grow profits by not leaving revenue on the table.