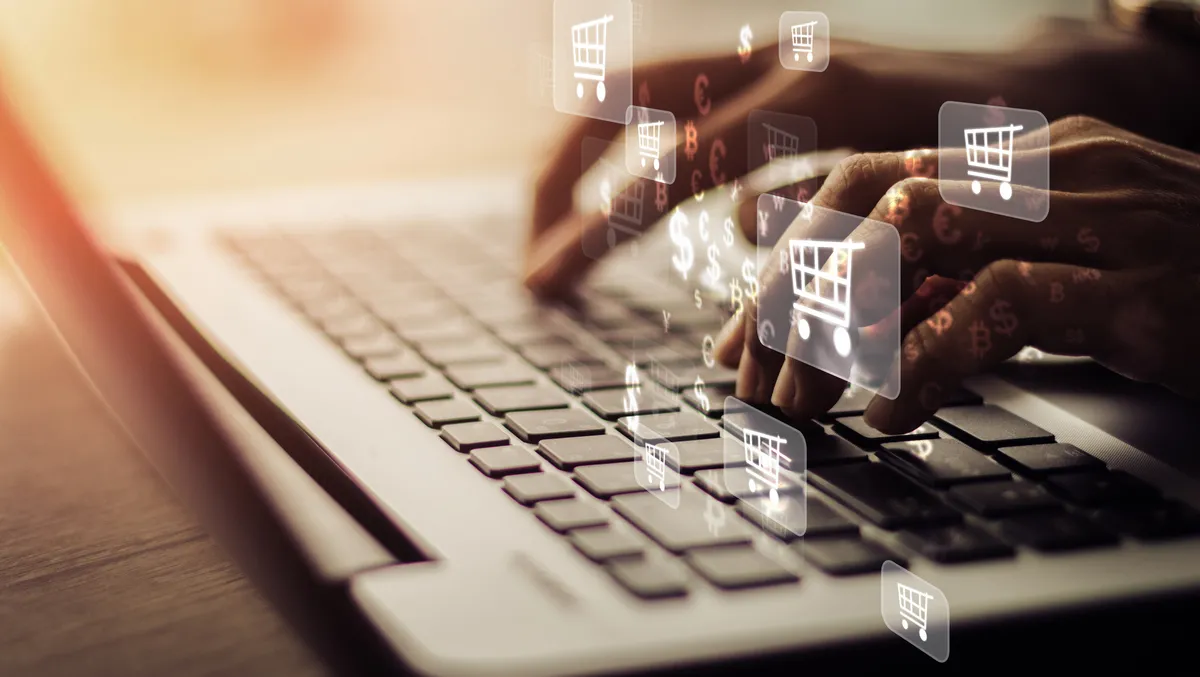 Amazon passing eBay in popularity says new research
88% of Australian shoppers have bought from a digital marketplace in the past year, according to the findings of Pattern's fifth annual 'Marketplace Consumer Trends Report - 2023'.
The report investigated Australian' shoppers' changing eCommerce habits and the latest digital marketplace trends.
Spending and Demographics
One such finding was that 92% of Australian consumers are planning to shop on marketplaces such as Amazon, eBay and Catch over the next year.
"Digital marketplaces are this year on a continued growth path and are becoming increasingly accepted and adopted as a shopping channel of choice by Australian consumers," says Merline McGregor, General Manager, Pattern Australia.
"However, with cost of living pressures and an uncertain economic outlook, our report highlights how consumer behaviour is set to again evolve in the year ahead."
As for consumer spending behaviours, the research from Pattern showed that 73% of consumers are set to spend the same or more online overall in 2023 compared to 2022. When specifically looking at this trend on the leading digital global marketplace, Amazon, 84% of consumers are expected to spend the same or more in 2023.
According to the research, high-income earners are the most likely to shop on Amazon (36% vs 21% average). As for gender demographics, eBay attracts more male shoppers than females, at 69% and 55%, respectively.
"Given the rapid increases in the cost of living and interest rate pressures facing consumers in Australia, it could be expected that a majority of shoppers would be looking to reduce their ecommerce spend in the year ahead. However, our research found a large portion of consumers said they had no plans to change their shopping habits in 2023," adds McGregor.
Looking at the past year, 62% of consumers bought from eBay, with 65% planning to buy from the platform in 2023. Running just behind, 52% of consumers purchased from Amazon over the past 12 months, with 59% intending to buy from Amazon this year. Amazon (with 43% of shoppers having access to Amazon Prime) was recorded as the second most visited marketplace, with an anticipated 12% increase in purchases in 2023 compared to last year.
Website Traffic
In ranking website traffic, Amazon is performing the best in average monthly website visits at 58.3 million, compared to eBay at 57.6 million and Catch at 9.9 million from December 2022 to February 2023, according to SimilarWeb data.
The research by Pattern also investigated what shoppers are most interested in depending on the marketplace they use.
Amazon's key shopper categories included Books & eBooks and Home & Kitchen products.
eBay scored highest in Electronics & Computer Equipment, followed by Home & Kitchen.
Catch saw an equal share in Clothing, Shoes & Accessories, Toys, Kids & Baby products and Home & Kitchen.
Kogan consumers are looking for Electronics and Home & Kitchen products on the platform.
"As consumer confidence increases on digital marketplaces, so does their desire to cross-shop and discover new categories. Likewise, as brands begin to include marketplaces in their growth strategy, consumers are met with more choice as the platforms add new products to cater towards a wider variety of consumer interests," continues McGregor.
Marketplace product diversity
While 57% of online shoppers use Google as a product discovery hub, the next most popular channel is digital marketplaces. 23% of shoppers use platforms such as Amazon and eBay to search for goods.
Of those shoppers using Amazon, 62% indicated they discovered a new brand on the platform. Additionally, 42% of consumers who discovered a new brand or product on Amazon also visited the retailer's direct website.
The continued performers in the digital marketplace are eBay and Amazon in Australia. However, the once-strong popularity that eBay maintained is loosening. Data from Power Retail suggests that Amazon has increased in popularity as a customer research tool by 71% between January 2022 and January 2023, compared to eBay, whose popularity has decreased by 17% over the same period.
"These findings demonstrate the ongoing appeal of marketplaces as product discovery platforms, whereby consumers are utilising the wide breadth of product diversity on marketplaces to fine-tune their search for particular items," concludes McGregor.
"Digital marketplaces appeal to shoppers trying new brands online through building purchaser trust through customer data, including real-world product reviews and informative answers to product page questions."