Amber Infrastructure takes majority stake in iseek, Aussie data centre platform
Tue, 22nd Jun 2021
FYI, this story is more than a year old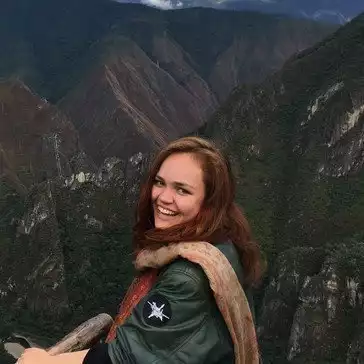 By Catherine Knowles, Journalist
Amber Infrastructure has acquired a majority stake in iSeek, the Australian data center platform. This marks Amber's first digital infrastructure investment.
iseek is an Australian digital infrastructure operator with five purpose-built data centers across Brisbane, Northern Queensland and Sydney.
Established in 2000, iseek also provides cloud and connectivity services to a diverse range of enterprise and government customers.
iseek's existing management team, led by CEO and shareholder-founder Jason Gomersall, has been a key part of its success and will continue to work with Amber to take the platform on the next stage of its growth, the company states.
Amber's Australian team currently manage 10 investments in over A$7 billion of assets, including the Royal Children's Hospital, Orange Hospital, Gold Coast Light Rail, and a portfolio of schools in NSW and Victoria.
The transaction demonstrates Amber's strategic focus on sourcing investment opportunities in the Asia Pacific region and the expertise of Amber's specialist digital team, the company states.
iseek adds to the digital investments Amber already manages globally, including Greenergy - a recently acquired data center platform in Central and Eastern Europe and in the UK, as manager to the National Digital Infrastructure Fund.
Amber head of Asia-Pacific Vaughan Wallace says, "This transaction is a significant milestone for Amber and is testament to the strength of Amber's origination capability and expertise.
"iseek presents an excellent investment opportunity to support a high-quality, local platform to grow its digital infrastructure service offering in markets underpinned by strong demand dynamics, which have been further amplified by the COVID-19 pandemic.
"Amber has a broad investment focus internationally across super core, core, core plus and value-add infrastructure.
"Active locally since 2006, Amber's Australian team is now increasingly focussed across Asia Pacific on mid-market core and core plus infrastructure, including critical digital infrastructure, in line with Amber's global strategy and expertise.
Iseek CEO Jason Gomersall says, "I am delighted by Amber's investment in iseek and regard it as a significant endorsement of the robust, high-growth platform that we have built over many years.
"The depth of Amber's local and global expertise in digital infrastructure and track record as a long-term manager and developer of key infrastructure assets means they are an ideal partner for iseek as we pursue our next phase of growth.
Broadly speaking, Amber Infrastructure is a specialist international investment manager focused on investment origination, asset management and fund management.
Amber's core business focuses on sourcing, developing, advising, investing in and managing infrastructure assets across the public, transport, energy, digital and demographic infrastructure sectors that support the lives of people, homes and businesses internationally.
iseek, meanwhile, has a track record extending more than 20 years as a data center and cloud services provider, offering enterprise and government customers Australia-wide - whether in urban, rural or regional areas - solutions to improve security, reliability and scale they could expect to find in major urban areas.