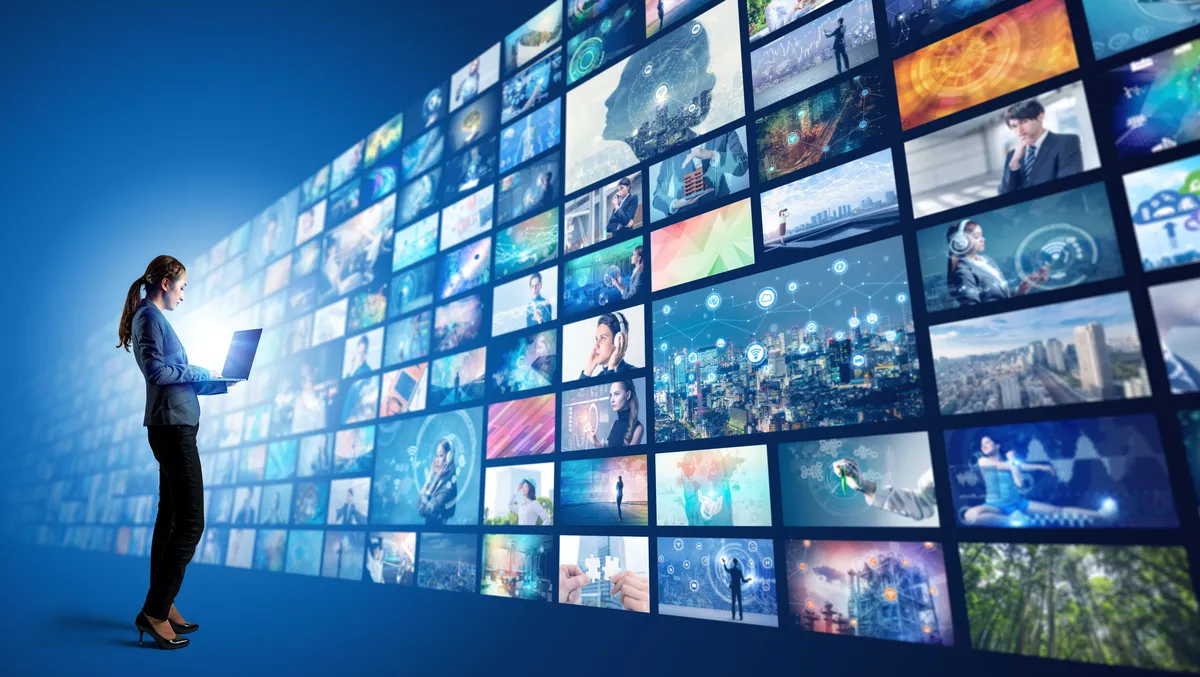 AMD gears up to power new era of interactive media
AMD has launched the first 5nm ASIC-based media accelerator card to power a new era of interactive media services at scale.
The purpose-built video processing architecture features an AV1 accelerated pipeline, delivering 32x 1080p streams per card, with AI-enabled video quality optimisation.
With more than 70% of the global video market being dominated by live content, a new class of low-latency, high-volume interactive streaming applications are emerging such as watch parties, live shopping, online auctions, and social streaming, the company states.
The Alveo MA35D media accelerator delivers the high channel density, with up to 32x 1080p60 streams per card, power efficiency and ultra-low-latency performance critical to reducing the increasing infrastructure costs now required for scaling such compute intensive content delivery.
Compared to the previous generation Alveo U30 media accelerator, the Alveo MA35D delivers up to 4x higher channel density, 4x max lower latency in 4K and 1.8x greater compression efficiency to achieve the same VMAF score - a common video quality metric.
Dan Gibbons, General Manager of AECG Data Center Group, AMD, comments, "We worked closely with our customers and partners to understand not just their technical requirements, but their infrastructure challenges in deploying high-volume, interactive streaming services profitably.
"We developed the Alveo MA35D with an ASIC architecture tailored to meet the bespoke needs of these providers to reduce both capital and operating expenses for delivering immersive experiences to their users and content creators at scale."
The Alveo MA35D utilises a purpose-built VPU to accelerate the entire video pipeline. By performing all video processing functions on the VPU, data movement between the CPU and accelerator is minimised, reducing overall latency and maximising channel density with up to 32x 1080p60, 8x 4Kp60, or 4x 8Kp30 streams per card.
The platform provides ultra-low latency support for the mainstream H.264 and H.265 codecs and features next-generation AV1 transcoder engines delivering up to a 52% reduction in bitrate for bandwidth savings versus a comparable software implementation.
The accelerator features an integrated AI processor and dedicated video quality engines designed to improve the quality of experience at reduced bandwidth. The AI processor evaluates content, frame-by-frame, and dynamically adjusts encoder settings to improve perceived visual quality while minimising bitrate.
Optimisation techniques include region-of-interest (ROI) encoding for text and face resolution, artifact detection to correct scenes with high levels of motion and complexity, and content-aware encoding for predictive insights for bitrate optimisation.
Scaling high-volume streaming services requires maximising the number of channels per server while minimising power and bandwidth-per-stream. By delivering up to 32x 1080p60 streams per card at 1 watt per stream, a 1U rack server equipped with 8 cards delivers up to 256 channels to maximise the number of streams per server, rack or data center.
The platform is accessible with the AMD Media Acceleration software development kit (SDK), supporting the widely used FFmpeg and Gstreamer video frameworks for ease of development.
Alveo MA35D media accelerators are sampling now with production shipments expected in Q3. To accelerate development, an Early Access Program is available to qualified customers with comprehensive documentation and software tools for architectural exploration, the company states.