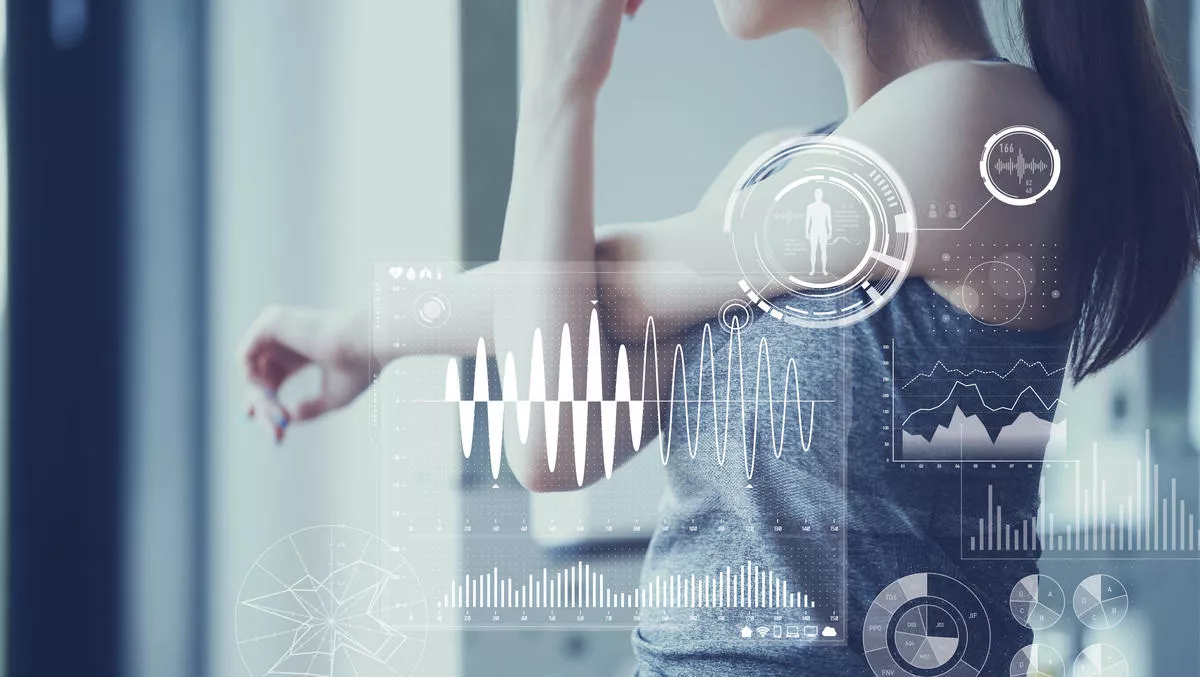 Amelio Health takes out two gold awards for digital innovation
FYI, this story is more than a year old
An Australian nurse has won two awards for her digital tech startup that aims to ease the stress of people living with persistent and chronic pain.
Amelio Health, founded by Kathy Hubble, took away gold for Digital Innovation and Health - Well-Being at the 2020 AusMumpreneur Awards.
Amelio Health is a digital behavioural medicine program and integrated clinical education pathway that gives people living with persistent pain and their healthcare professionals 24/7 support.
Using validated pain measurement tools and carefully curated content, the Amelio Pain Program uses data from the platform and wearable devices to drive behaviour change supported by a live health coach via a chatbot. Integrated learning enables healthcare professionals to support the patients through the program.
According to Hubble, the next milestone for the program will be the accreditation of the clinical education pathway as a university level qualification in partnership with a recognised training organisation.
Since launching at the end of January 2020, Amelio Health has secured a partnership with the largest rehabilitation provider in Australia in Recovre Group, and a pilot with Suncorp. Amelio Health has also partnered with Rehab Management and Active OHS in Australia, and RTW Plus, who has recently been accepted into a digital health innovation program with the UK NHS.
Hubble says, "This award is a fantastic way to shine the light on the problem of chronic pain and how we help people to manage their pain and get their lives back.
She says, "The tremendous amount of traction we have achieved in such a short period of time, and a difficult industry, is testament to the hard work, agility, and resilience of my fantastic team.
Hubble is a nurse and clinical educator with a masters degree in pain medicine and more than 20 years of clinical experience working with people living with chronic pain.
In Australia, 3.2 million people suffer from chronic pain costing $139 billion per year. Hubble says she was frustrated that more than 80% of people couldn't access evidence-based care, and the education of health professionals is not changing practice where it counts.
According to Hubble, two out of three surgeries on chronic pain patients are avoidable, it affects one fifth of the general population and is the leading cause of disability worldwide.
In addition, opioids are not a long-term solution for chronic pain, yet they remain over-prescribed for many patients. Furthermore, every year more than 1,000 preventable deaths occur from opioid overdose.
Hubble says, "I was frustrated that I could only provide my program face-to-face to 10 people at a time over an eight week period. Also, outside of metropolitan areas, people have no access to specialist pain services.
"Accessing treatment often involves delays of months or years and requires patients to attend residential services away from their families. They are then sent back home with inadequate support.
"GPs who often lack the skills, knowledge and resources to manage such a complex problem resort to prescribing opioids. Over one thousand deaths per year result from opioid overdose. This is an avoidable tragedy."
"In spite of the accumulating pain management science, best practice approaches are not being widely adopted," she says.
Whilst working as a return to work specialist in the insurance industry, Hubble says she experienced the problems of providing services to people living with persistent pain from the perspective of third party funders.
She then embarked on the TechReady Women Incubator program to develop her idea of an integrated online learning platform for people experiencing chronic pain and their rehabilitation professionals.
Hubble says, "Our pain management program incorporates best practice, evidenced-based approaches to help people live well with pain and long term health conditions.
"We rethink pathways through pain. We are getting very promising results and changing lives."