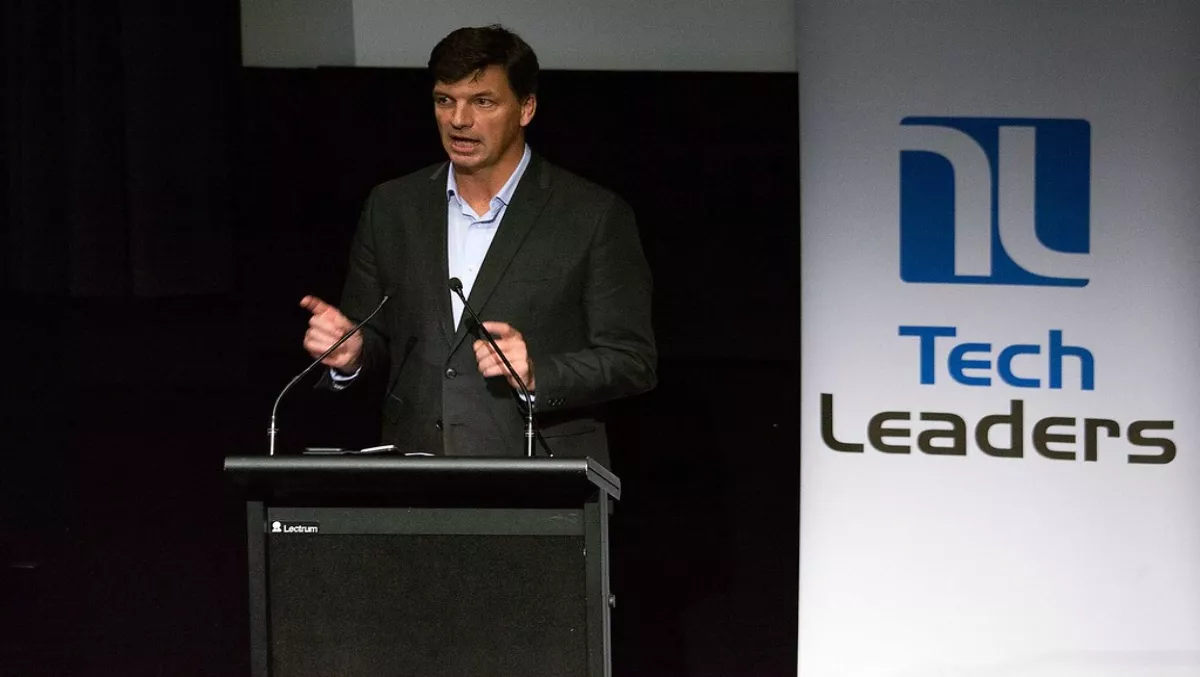 Angus Taylor: Current Govt investing more in tech sector than ever before
FYI, this story is more than a year old
Angus Taylor is a Liberal member of the Australian House of Representatives and the Assistant Minister to the Prime Minister for Cities and Digital Transformation.
He recently spoke about the Australian Government's current and future transformation initiatives in front of a group of IT leaders and vendors at the Tech Leaders 2017 Forum in NSW.
"I've been in this role for about a year now and I've got to say, it's getting easier and easier to make these speeches because you can talk about successes and lessons, as well as future plans," he says.
"We have already seen how digital transformation can change lives for citizens, particularly over the last few months. The Smart Gate system in all its glory and the difference is just extraordinary," explains Taylor.
"After sitting on a plane for 16 hours you really don't want to stand in a queue, let's face it – but now you don't have to."
Taylor says the Government has seen projects and methodology starting to proliferate through the commonwealth, and they're also starting to deliver a lot of projects just like the Smart Gate project.
"Some of my favourites that are happening or are in the pipeline include the Business Simplification Agenda which the Digital Transformation Agency is jointly pursuing with the Department of Industry," he says.
"This is very important in terms of just making it faster and easier to set up a business or to drive changes in a business. When you start to accumulate these small user-driven changes to the way Government works, you really do make a big difference in the digital marketplace," explains Taylor.
But, while the Government has delivered real change and reform, he says it hasn't been smooth sailing.
"We've learned some lessons from projects like the census and the recent outages at the ATO but most importantly they are leading to real reforms in the system. You will always have issues with IT, but how you respond to them is the test," says Taylor.
"The DTA now has the power to review and oversee projects in a way that has never been done before. It's a massive upgrade of Government's infrastructure and IT services," he explains.
In the last 12 months, Taylor says the Aus Government has invested 3 billion dollars more per annum in ICT than the previous year.
"That's a total investment of 9 billion dollars in a year, 50% more than ever before," he adds.
"No Government of either stripe has had the strategic overview that this Government is now conducting into the Australian people's multi-billion dollar investment in IT."
Related stories
Top stories