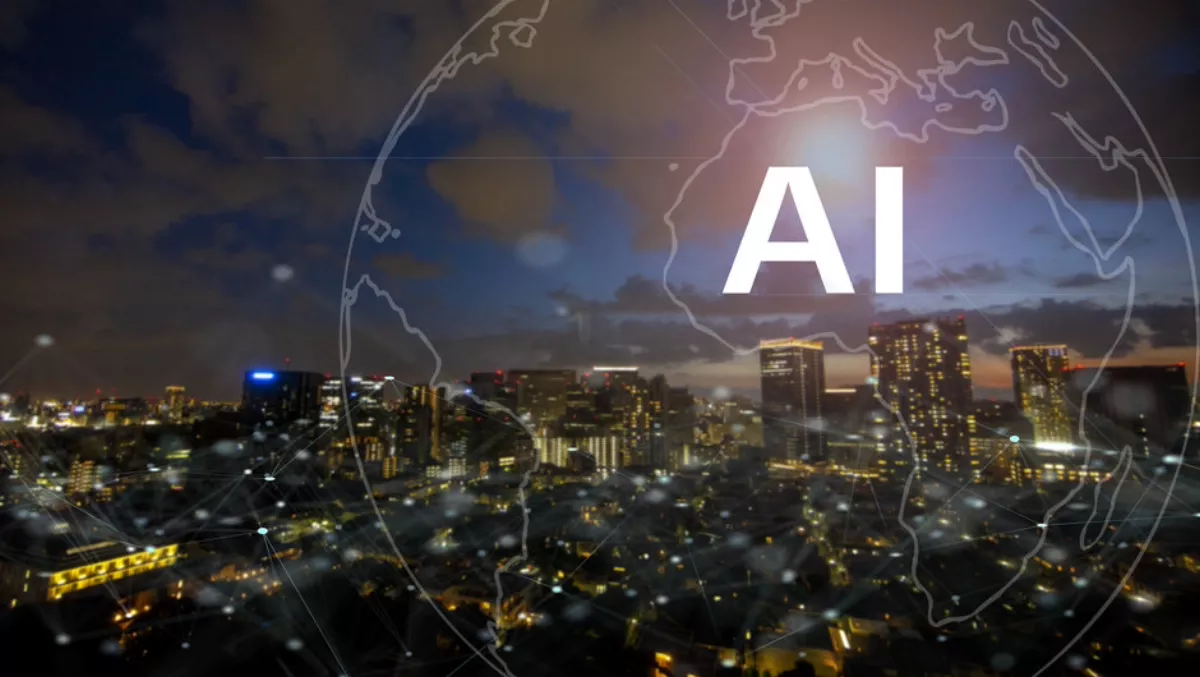 ANU gains Microsoft, KMPG backing for AI institute
Fri, 28th Dec 2018
FYI, this story is more than a year old
The Australian National University's Autonomy, Agency and Assurance Institute, KPMG Australia, Macquarie Group and Microsoft are at the centre of a partnership that aims to explore new ways of thinking about artificial intelligence.
The Autonomy, Agency and Assurance Institute (3Ai) was launched in September 2017 to 'tackle complex problems emerging around artificial intelligence (AI), big data and technology, as well as their impact on humanity'.
A year later, 3Ai launched a project that seeks to pilot the first curriculum in a new applied science and paves the way for managing an AI-enabled future.
With the backing of KPMG, Microsoft, and Macquarie Group, 3Ai will teach students to think beyond mere machine learning and data analytics and look at 'AI at scale', explains 3Ai director, professor Genevieve Bell.
Bell describes it as a completely new educational offering that tackles fast-changing needs in the workplace, but 3Ai can't do it alone. It needs the buy-in and support from industry.
"Every other applied science created in the last 150 years from engineering, to management science to computer science, has been the result of collaboration between academia, industry and government," Bell says.
"With our founding partner CSIRO's Data61, and now with our new supporters, we are well on the path to proactively creating the world we want to live in.
Microsoft Australia managing director Steven Worrall says Microsoft is proud to be part of the 3AI and its pioneering approach.
He says that approach aims to bring the best of the technology industry's entrepreneurial culture inside a university to create a new generation of leaders.
"Microsoft recognises AI has the potential to impact every person, organisation and business, as well as advance every field of human ability, solving some of society's greatest challenges – but in order to do so it will need leaders in every field who understand not only this changing domain of knowledge but how toand ask the right questions," Worrall explains.
KPMG Innovate partner James Mabbott adds that KPMG backed the project because it is a logical extension of its work around innovation, data, and digital transformation. He says it also ties in with topics including trust and the future of technology-enabled business models.
"Our clients and our firm are also undergoing changes due to the fourth industrial revolution, and we are keen to lean-in and be at the leading edge of creating the future," says Mabbott.
Macquarie Group chief technology officer Steve Brown says AI is one of many emerging technologies that grows in importance for the Group, clients, shareholders, and the global community.
"Macquarie supports this project in recognition of the impact initiatives like this have on encouraging a new generation of students to think differently and with an innovative mindset," Brown says.
Although applications for the 2019 programme have now closed, Bell says the project will be rolled out through to 2022.