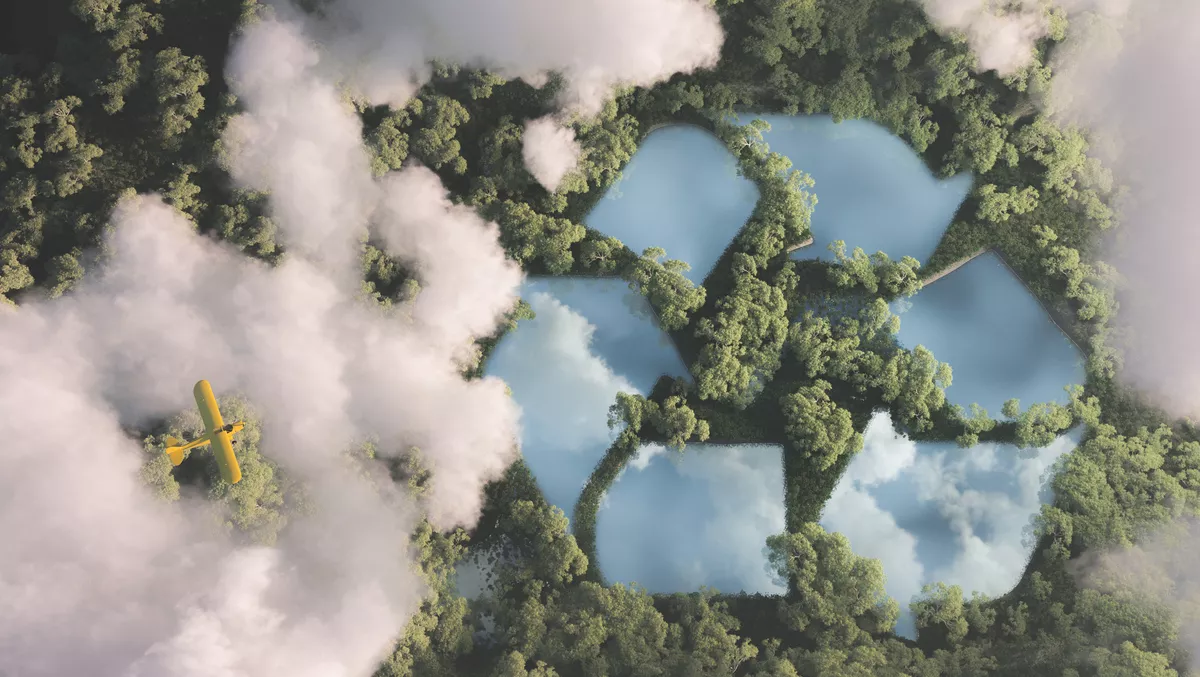 APAC orgs putting sustainability goals into practice - study
FYI, this story is more than a year old
A new study by SAP Concur has found almost nine in ten businesses (86%) across the Asia Pacific (APAC) say their companies are actively considering sustainability when managing corporate travel.
The SAP Concur APAC Sustainability Survey, was conducted by Consulting Group - Asia Insight, polling 648 senior and mid-level managers in corporate travel, finance, HR, procurement and sustainability.
According to the survey, many companies have gone beyond articulating sustainability principles to putting things into practice through their corporate travel policies, driven by their leaders.
About 56% of the respondents said their 'senior leadership; is driving the sustainability agenda for corporate travel. This group comes ahead of 'employees' (47%), 'those responsible for sustainability initiatives' (47%), and 'those responsible for corporate travel' (41%).
The survey also suggested organisations are investing in sustainability outcomes. More than half of the APAC firms surveyed said they committed resources to championing sustainability.
About 34% of the firms have someone who manages sustainability as part of their role, while 21% have dedicated personnel handling sustainability.
SAP Concur senior vice president and general manager Asia Pacific and Greater China Matthew Goss says, "The research findings were a significant departure from the pre-pandemic days where Asia Pacific organisations were more concerned about travel cost savings than the environmental impact of their actions.
"I believe that as flying time reduced, and emissions dropped during COVID-19 lockdowns, organisations realised the possibilities of sustainable travel, and stakeholders became more motivated to take action. This shift of focus to bigger picture issues is a pivotal moment – not just for businesses to run better and be more profitable, but for more sustainable business practices to take root.
Such business practices include the enablement of pre-trip approvals, and the provision of sustainable travel and accommodation options for employees' selection.
Despite that intention, businesses outlined a range of priorities for sustainable travel, based on their goals to:
Increase operational efficiency (70%)
Have positive brand awareness and reputation externally (67%)
Cut costs (66%)
Some companies also thought sustainable travel policies could become a competitive differentiator in attracting new talent in a competitive market (63%). However, challenges remain.
According to the survey, hurdles organisations faced in implementing a sustainable travel system included:
A lack of budget (37%)
A lack of employee engagement (32%)
A lack of professional tools to visualise the environmental impact of travel (31%)
A lack of policy flexibility and adaptability (31%)
Many APAC organisations (71%) already realise they need to harness technology to become sustainable effectively. About 38% currently have software in place to support corporate travel and expense management, while 33% plan to acquire such software "very soon".
About 60% of APAC respondents said they have good or excellent business travel data for their software to analyse. Trains and electric vehicles (EVs) are more sustainable modes of travel than airplanes, in terms of carbon emitted per traveller.
The survey findings suggest that despite countries in the APAC region being separated by water, such modes of transportation will grow here in the coming years:
SAP Concur states, there is awareness, with about 81% of the respondents stating they know that travelling by rail is more sustainable than travelling by air. Where train travel is applicable, more than three-quarters (76%) of respondents are willing to shift from plane to train, for at least 20% of existing travels.
On the incentives for sustainability, about 65% of the respondents said they are currently reimbursing employees for EV charging costs; and another 16% plan to do so 'very soon'.
Goss says, "It's clear from the study that organisations are brimming with interest and intent to embrace sustainable travel.
"For those that lack implementation know-how, technology could point a way forward – in terms of helping guide employees to sustainable itinerary options, tracking emissions, and ultimately formulating more efficient and sustainable travel strategies. Firms should examine how these tools can support their broader sustainability goals.
SAP Concur states the company's solutions aim to enable sustainable travel management to assist organisations to make informed travel choices, track and manage results, and measurably demonstrate their actions' impact to the environment.