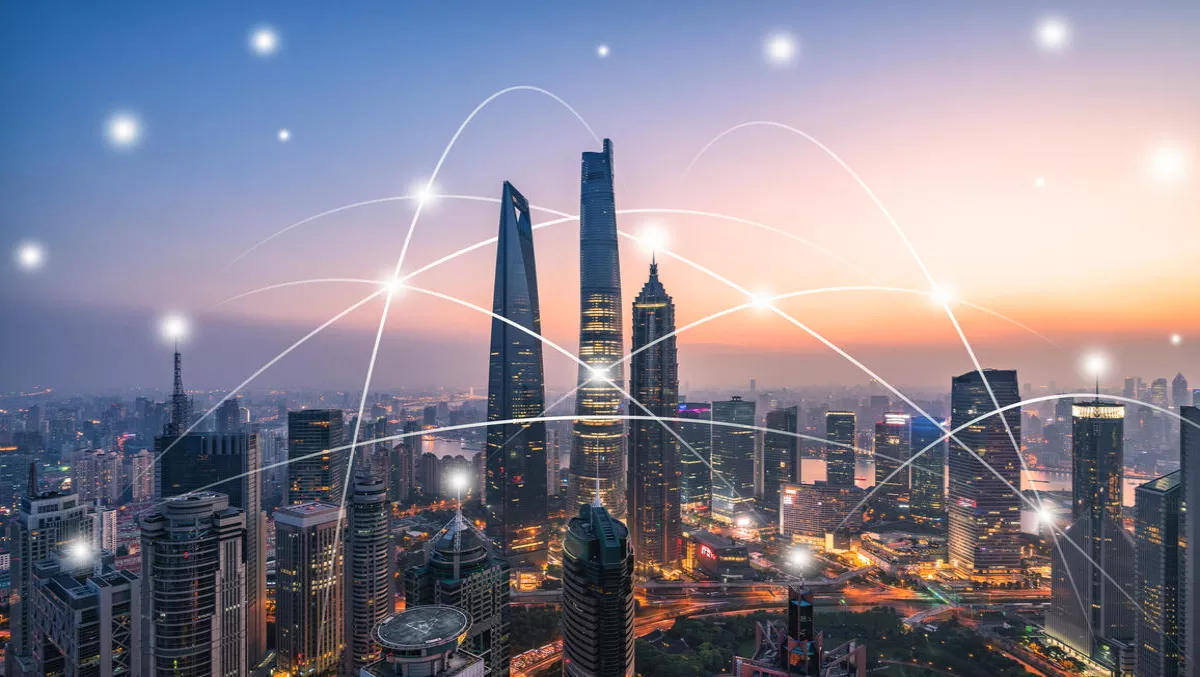 AppDynamics announces new features to help CIOs drive businesses
FYI, this story is more than a year old
AppDynamics, a Cisco company, has announced all new IoT and network visibility, new machine learning capabilities, and vision for the next generation Business iQ, giving CIOs one platform to drive the business through the complexity of the digital economy.
Every enterprise is deploying more and more software across public, private and multicloud environments.
However, they don't have a correlated view of business and technology performance — leading to lost customers and frustrated executives who don't know the impact technology performance is having on the business.
In fact, only 12% of technology and c-level executives believe that IT organisations are very effective at leading digital transformations across their business, according to a recent McKinsey report.
"AppDynamics delivered a cultural change for digital business by creating a common language between the business and IT," says David Wadhwani, AppDynamics CEO.
"The next generation of Business iQ is moving from performance monitoring and technical metrics to a world of predictively driving business outcomes across the entire digital experience. Now, CIOs can play a more strategic role in the business."
Business iQ
When AppDynamics introduced Business iQ, it aimed to change the CIO's relationship with the business by showing how technology performance affects business performance. As application success becomes indistinguishable from business success, AppDynamics wants to change the way businesses visualise and optimise their processes.
Built to empower modern CIOs to transition their organisations from servicing the business to driving the business, Business iQ will enable enterprises to realise faster Mean Time to Business Awareness (MTBA).
The next-gen of Business iQ will provide CIOs the single visual of customer experiences the way they actually unfold in real time across any device.
It will include:
● Business Journeys — With AppDynamics Business Journeys, digital companies will be able to link multiple, distributed business events into a single business process that reflects the way customers interact with a business. Business Journeys will also be able to be tailored to any digital process, in any industry and any company, enabling unlimited possibilities for CIOs to truly drive the digital experience.
● Experience Level Management (XLM) — With XLM, enterprises will be able to establish custom experience levels and thresholds by customer, location or device. For example, the CIO of a major retailer will be able to deliver tailored experiences for its top customers throughout the customer journey by setting unique performance thresholds across its websites, mobile apps, in-store wireless and at the checkout register.
New visibility for new innovation
Gartner, Inc. forecasts that 8.4 billion connected things will be in use worldwide in 2017, up 31% from 2016, and will reach 20.4 billion by 2020.
IoT devices create another channel to engage with customers, and if properly measured and optimised, can create game-changing business benefits. With all new IoT visibility, businesses can convert rich and invaluable insights into consumer behaviour, buying patterns, and business impacts.
IoT visibility includes:
● Device business impact — Together with Business iQ, IoT visibility will provide unprecedented insight into how IoT devices are driving business impact. And because these insights are delivered through a single platform, IoT visibility is the first and only solution that maps and correlates entire customer journeys — from device, to customer touchpoint, to business conversions.
● Device application visibility — AppDynamics' new IoT visibility provides an aggregated view into device uptime, version status and performance, enabling drill-down views into the device to simplify the troubleshooting of complex IoT devices.
● Custom dashboards — Every company measures success differently. With custom dashboards in IoT visibility, companies from any vertical can quickly build new visualisations to measure the business impact of IoT devices — from the revenue impact of a slow check out for a brick and mortar retailer to the customer impact of a software change in a connected car.
Additionally, enterprises are building new applications using next-gen architectures, multiple clouds and microservices — creating deeper visibility needs.
AppDynamics is bolstering its unified platform with all new network visibility delivered through a single UI.
With new network visibility, enterprises will be able to understand the impact that the network is having on their business performance, allowing IT teams to quickly identify if an issue is from the application code or the network layer, for example.
Customers don't have to make a compromise of using yet another siloed tool or separate controllers resulting in slower troubleshooting.
For the first time, every function will be able to operate off the same application intelligence, whether you're a developer, operations leader, product manager, hardware engineer, or network engineer.
Related stories
Top stories