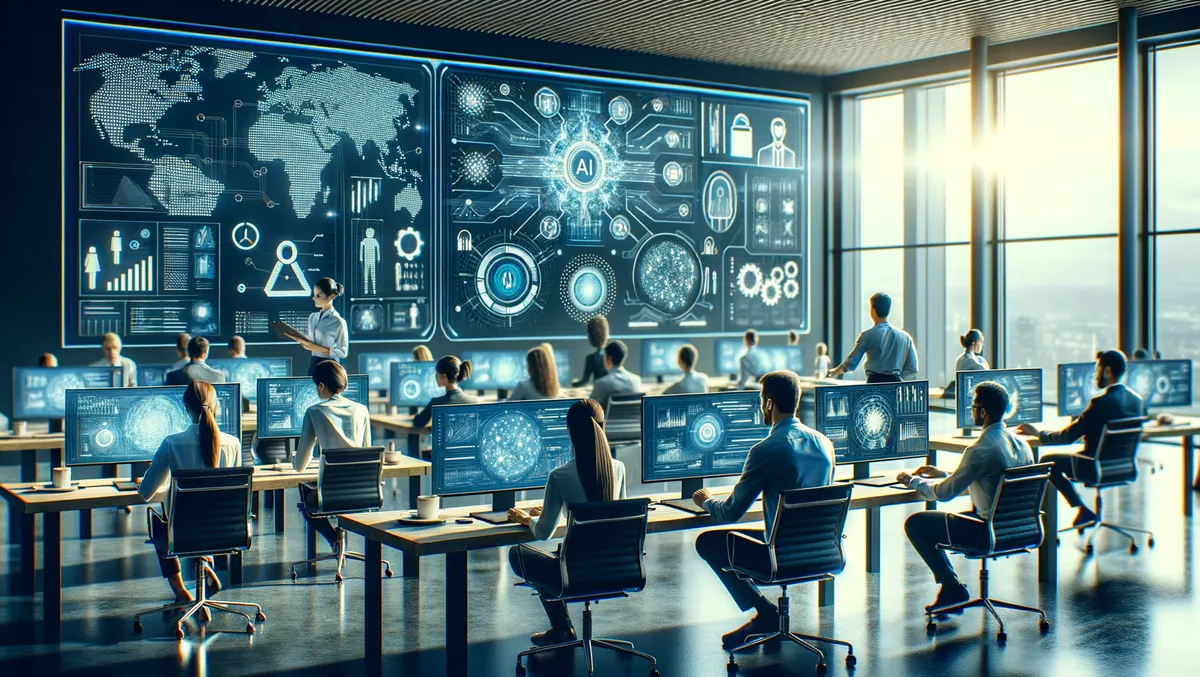 Appian unveils enhanced AI automation platform to boost business outcomes
Appian, the platform for artificial intelligence (AI) process automation, has today announced availability of a new, enhanced version that promises to streamline business processes and decision-making via data-driven insights. This latest release enables both business and IT leaders to significantly enhance user experiences, and to improve their overall business outcomes.
The notable update released is Appian's preview of its self-service analytics (SSA) capabilities, which give users the ability to gain insights from Appian's Data Fabric with ease. Data Fabric consolidates data from various sources into a unified and secure data model without moving any of the data, allowing customers to explore and analyse their data through SSA and AI Copilot, a tool designed to assist with data analysis and interpretation.
Additional features include high-accuracy document extraction, enabling users to extract unstructured data from documents with precision. Various improvements have been made available to language translations for apps, resulting in higher fidelity translations that are compatible with all of Appian's supported languages. Also included are expanded user interface (UI) controls, granting additional tools for configuring complex UI navigations, offering additional styling controls, and improving offline experiences for mobile users.
An example of the real-world application of the Appian Platform is demonstrated by Leroy Merlin, the third largest home improvement retailer globally, who used Appian to manage a surge in e-commerce and in-store orders, as well as refund and return requests. Leroy Merlin turned to intelligent automation and intelligent document processing (IDP) powered by AI to expedite their refund and return process, reducing it from a 15-day procedure to just 1.5-2 days. This reduction was attributed to the AI and automation capabilities of the Appian Platform.
"Anything you would love to accomplish, you can accomplish ten times faster with Appian," said Dmitriy Anderson, CIO & Head of E-commerce and Marketplace Strategy, Leroy Merlin.
Another company benefiting from the Appian platform is Amadori, a leader in the Italian agriculture-food sector, who has used it to streamline work in their supply chain specifically pertaining to fleet management. Amadori has leveraged Appian's automation and data fabric capabilities to reduce lead time between maintenance and order generation by a staggering 466%, turning a process that used to take up to two weeks to complete into one spanning just three days.
"We chose Appian as a strategic platform for cloud-based digital transformation because it allows us to be agile in how business and IT respond to the changing environment," said Sandro Salvigni, IT & Digital Transformation Manager at Amadori.
On the topic of data security and privacy, Michael Beckley, CTO & Founder of Appian, commented, "Every vendor promises not to train their AI models on your data but Appian Private AI also protects you from data leaks inside your company. Now everyone can confidently use GenAI to create their own reports and analysis knowing their GenAI won't leak sensitive data across employees and teams sharing the same AI models."
The latest version of the Appian Platform is now generally available.