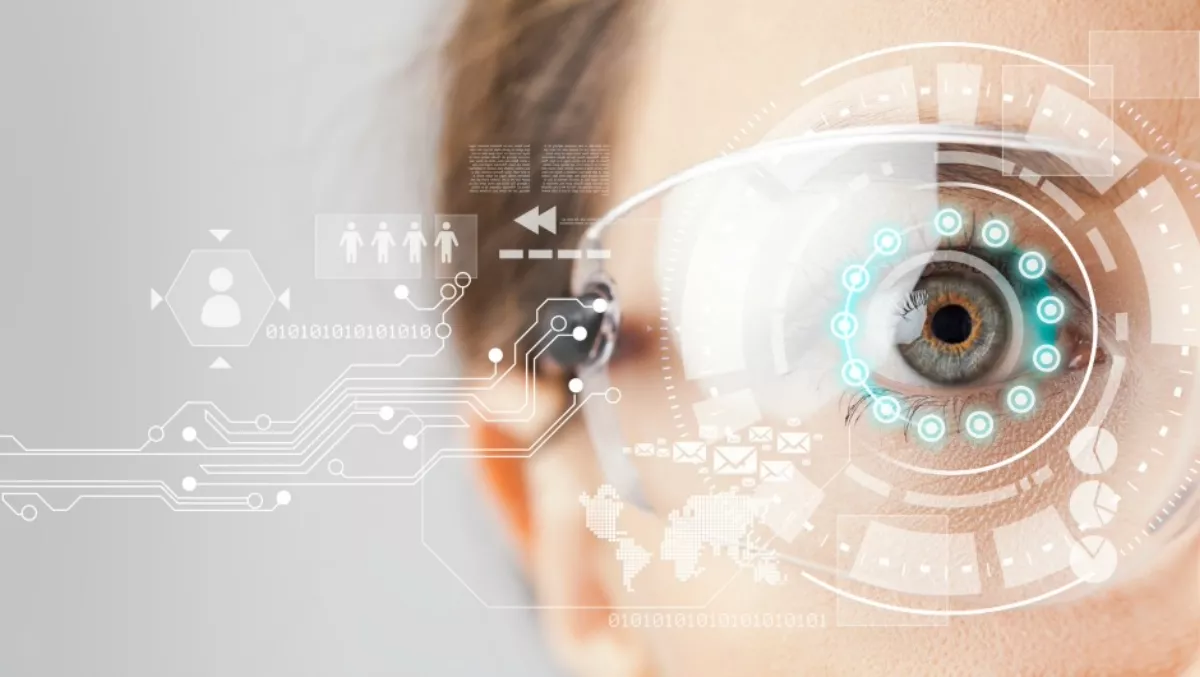 AR touches down in the enterprise, driven by key developments
FYI, this story is more than a year old
Advancements in technology and the proliferation of devices such as smart glasses is bringing augmented reality into our everyday lives, changing how we interact and do business. In fact, virtual reality and augmented reality is reportedly one of the fastest growing industries in the world.
Augmented reality, or AR, is described as a live direct or indirect view of a physical, real-world environment with an overlay of sound, video, graphics or GPS data.
AR technology blends digital content with the physical world and allows users to scan the physical environment by providing an enhanced or augmented experience. The launch of various AR apps that enable unique interactions with the real world, by large vendors like Facebook, Google, Nvidia, and Microsoft, is fostering prospects for growth in this market and making it accepted and commonplace.
AR was first used for military, industrial and medical applications, and then found its way to the commercial and entertainment worlds. Now, with hardware and software advancements taking place and a rapid pace, AR has many applications and is used in a variety of industries.
When it comes to hardware, head-mounted displays (HMD), head-up displays (HUD), and eyeglasses are the most common, although there are now contact lenses that display AR imaging in development, as well as visual retina displays (VRD), EyeTap, handheld displays and spatial augmented reality (SAR) devices.
The latest Technavio research report shows that smart glasses and mobile AR are rising in popularity at a rapid pace.
In fact, according to the analysts, the smart glasses segment of the market is expected to grow at a CAGR of around 140% in the lead up to 2020, while mobile AR is expected to grow at a CAGR of 89%. On top of this, the number of mobile AR users set to increase by 92 million in 2015 to 929 million in the forecast period.
Since smart glasses enhance the viewing experience for enterprise and individual users, their rate of adoption is expected to increase the fastest, according to Technavio. Its ease of use coupled with a strong interest shown by vendors and end users will impel growth prospects until 2020, the analysts say.
New vendors will also take to the smart glasses space, bringing unique products, increasing the level of awareness among consumers and providing more options to end users, according to the analysts. Vendors in this segment will look to resolve issues related to design, weight, and heat to popularise it further.
When it comes to mobile AR, the increasing popularity comes down to the fact that there are an increasing number of apps available to smartphone and tablet users.
According to Technavio, much of the high growth potential can be attributed to the rising demand for AR apps and technology from the enterprise segment. These include industries such as automotive, fashion, logistics, healthcare, and retail, where an increase in the demand for AR apps and technologies will enhance brand awareness and product sales in the upcoming four years, the analysts say.
Amit Sharma, one of Technavio's lead analysts for hardware and semiconductor research, says, "Increased integration into mobile devices will emerge as a key driver for AR technology in the future. Many manufacturers are integrating AR solutions into mobile devices, as it helps them enhance their value proposition and enrich user experience. This increase in AR integration is anticipated to boost the growth of this market during the forecast period."
The adoption of crowdfunded strategies by vendors in the global mobile augmented reality market will help providers raise enormous funds for the development of AR, Technavio says. It will enable direct interaction with potential buyers and provide opportunities to small vendors.
For instance, in 2015, Prynt launched a crowdfunding campaign on Kickstarter for its Prynt smartphone case with AR functions. Through scanning, the camera is capable of automatically converting still images into video clips. Many similar smart functions enabled by AR technologies will support the growth of the human machine interface market in the future, according to the analysts.
Related stories
Top stories