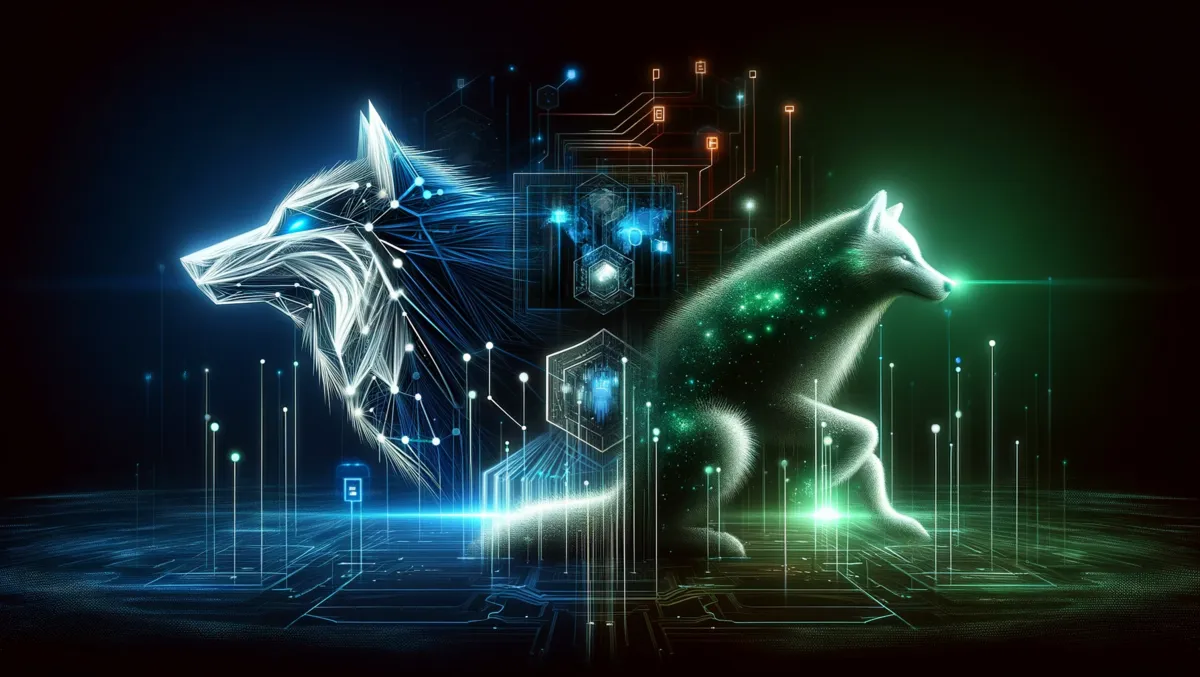 Arctic Wolf to acquire Revelstoke for next-gen security operations boost
Arctic Wolf, a global player in security operations, has declared its plans to acquire Revelstoke, an advancement set to enhance Arctic Wolf's threat detections and response actions, and provide consistent coverage and experience across various attack surfaces.
The addition of Revelstoke's catalogue of integrations, spanning diverse technology types, is anticipated to enhance Arctic Wolf's capabilities. By unlocking hundreds of additional detection, automation and response actions, Arctic Wolf aims to further decrease cyber risk for organisations of nearly any size.
The Revelstoke deal will turbocharge security operations efficiency and outcomes through automation and AI. The customised response actions, amplified threat detection, and noise reduction delivered by Revelstoke's advanced SOAR solution are expected to benefit Arctic Wolf's customers significantly.
Revelstoke is the creator of the first Security Orchestration, Automation and Response (SOAR) platform built on a Unified Data Layer (UDL). By integrating various data and systems, Revelstoke has transformed legacy SOAR solutions, allowing for more efficient security operations outcomes.
The acquisition will integrate Revelstoke's technology within the Arctic Wolf's Security Operations Cloud, expediting detections and automating response actions on a larger scale. With the merging of Arctic Wolf's proprietary artificial intelligence (AI) and machine learning models with Revelstoke's AI technologies and Large Language Models (LLMs), Arctic Wolf is poised to deliver next-generation SOAR capabilities. This unification will allow the company to decrease its response times, eliminate manual efforts, and strengthen its threat detection and response actions.
Nick Schneider, president and chief executive officer, Arctic Wolf, expressed, "Revelstoke is a pioneer in the SOAR industry, and their platform, built upon a unified data layer, is a fundamentally different approach that re-architects security automation from the ground up. By combining Arctic Wolf's comprehensive Security Operations portfolio with Revelstoke's unique approach, we believe we can accelerate our innovation cycle and deliver the most effective threat protection on the market in a highly scalable manner."
Bob Kruse, co-founder, and chief executive officer, Revelstoke, added, "The cutting-edge SOAR technology we've built at Revelstoke is the ideal complement to the Arctic Wolf portfolio and we are thrilled to join them in ending cyber risk and seeing how our platform makes a difference for thousands of customers worldwide."
Craig Robinson, IDC Research VP of Security Services, expressed that incorporating SOAR into a broader Security Operations platform is beneficial for both customers and vendors. It allows the customer organisation to achieve noise reduction and efficiency gains. Simultaneously the vendor can use integrations and automations to the fullest, delivering tailored outcomes to organisations.
With the integration of Revelstoke's SOAR platform into Arctic Wolf's Security Operations Cloud and Concierge Delivery Model, Arctic believes they can offer benefits to customers including advanced threat detection and response, correlation of data across tools and organisation silos, and noise reduction to create actionable tickets.
"As threat actors continue to leverage AI tools in their attacks, Revelstoke's SOAR technology will play a key role in helping our customers detect and respond with the speed necessary to stay one step ahead of the latest attack techniques," says Dan Schiappa, chief product officer, Arctic Wolf.
Arctic Wolf, a leader in the field of security operations, manages cyber risk in the face of modern cyberattacks through its premier cloud-native security operations platform. Its goal is to enable cyber defense at an unprecedented capacity and scale, empowering customers to feel confident in their security posture.