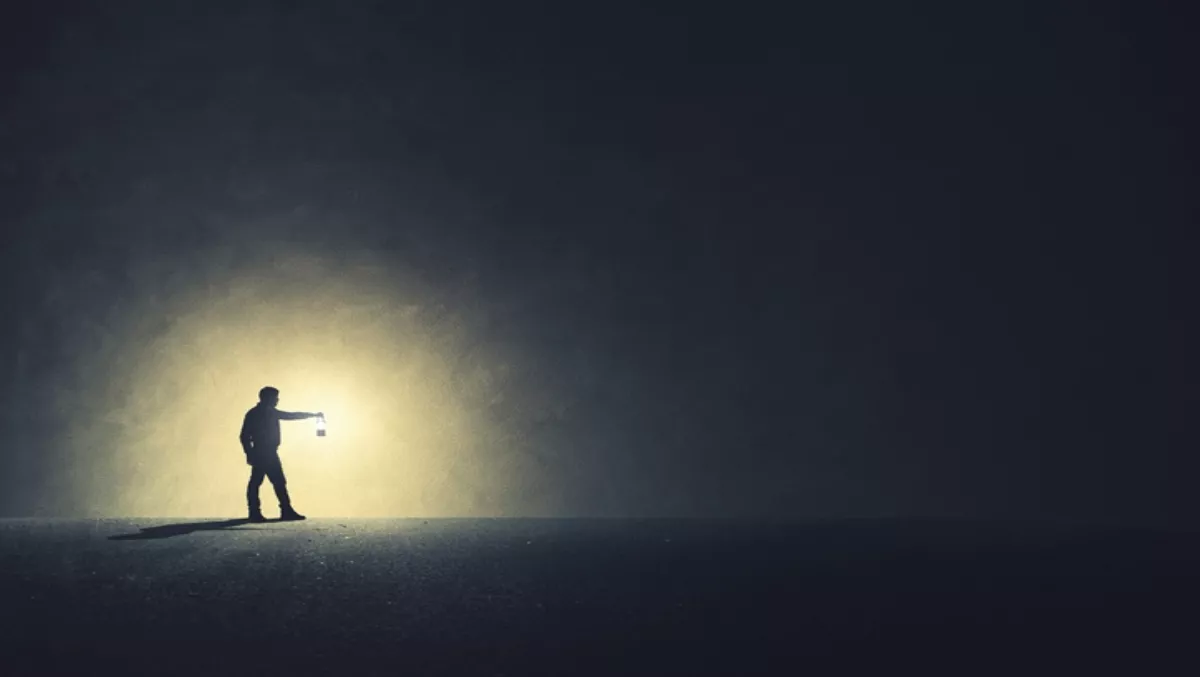 Are you afraid of the dark? Why cloud adopters need visibility into their network
FYI, this story is more than a year old
Enterprises have their eyes on the cloud, and for a good reason.
Cloud platforms enable new, complex business models that are leading to increased adoption and usage, with spending on cloud growing faster than ever before.
In fact, the worldwide public cloud services market revenue is projected to grow 18.5 % in 2017 to $260.2 billion, up from $219.6 billion in 2016, according to Gartner.
This rapid growth of cloud adoption has driven increased interest in securing data, applications, and workloads that now reside in a cloud-based environment.
As adoption grows, so do concerns around security and data visibility in any cloud environment. Migrating existing data and applications to the cloud is the first step, but the real challenge IT professionals face is achieving full visibility into their cloud deployments.
Visibility is the foundational building block of infrastructure management and security. As the old saying goes "you can't secure what you can't see. With IT leaders in the hot seat for not being able to constantly monitor their data, it's safe to say that the days of flying blind are behind us.
Don't Fear the Reaper
History has shown that a DDoS attack can break the internet or at least take down targeted servers, like last year's attack against Dyn, one of the largest Internet Service Providers in the world.
Now enterprises are worried about botnets like Mirai or the recently discovered Reaper botnet, which researchers said infected more than a million organisations by targeting security weaknesses in routers, security cameras and digital video recorders. The Reaper, which borrows programming code from the Mirai botnet, raises concerns that a new wave of DDoS attacks or other attacks could follow.
Alongside IT professionals' concern with new malware strains attacking their network, an overwhelming majority of professionals (93%) are concerned with data and application security in public clouds, according to a recent survey. Survey findings point to concerns around data privacy, compliance, security attacks, loss of control over the location of data, and of course, achieving full data visibility.
These concerns make the need for network visibility in the cloud — and having the ability to see where your data is located and how it is protected at all times — not just a talking point. It is a must-have for organisations of all sizes to add preventative measures that can diminish today's top concerns with a cloud enterprise.
Visibility isn't about control - it IS control.
The Root of the Problem - Don't Be the Next Security Headline
The security concerns these companies face are well-founded and they are rooted in the fear of becoming the next security breach headline.
No CEO or CIO wants to see their business' name dominating the news cycle for a major network outage or network attack...think: WannaCry and NotPetya. A majority of companies today have at some point seen a direct business impact from a lack of visibility into public cloud traffic. In today's world, a lack of insight and ability to quickly identify data may prevent users from being able to fully trust and leverage their cloud for a fear of vulnerabilities.
A state of constant monitoring is necessary to prevent these repercussions and maintain the trust of organisations as they embark on a "cloud first" strategy.
Unfortunately, cloud deployments make it hard for IT administrators to get a full picture of what is going on inside the network. The cloud is like a black box with no transparency, so when it comes time to find vulnerabilities, they do not have all the information and cannot rapidly address threats.
Automated visibility and analytics tools that can see packet data, identify threats, and take action are the tools professionals need to shine a light on network vulnerabilities in order to bolster security policies.
What's Lurking in the Dark Corners of Your Network?
It is a state of constant monitoring in the network and the cloud that is critical to preventing these repercussions. You don't have to be afraid of the Reaper - or the dark - when you have full visibility into your data and applications.
When you shine light into the darkness, the threats that stem from the constantly evolving cloud environment will be held at bay. Developing, implementing, and maintaining a sophisticated cloud security strategy is not an easy task for any IT team.
But it is clear that organisations must take control of their data to align with this focus on security and compliance.
There is no better way to be accountable to your customers than through full visibility.
By Lora O'Haver, Senior Solutions Marketing Manager, Ixia
Related stories
Top stories