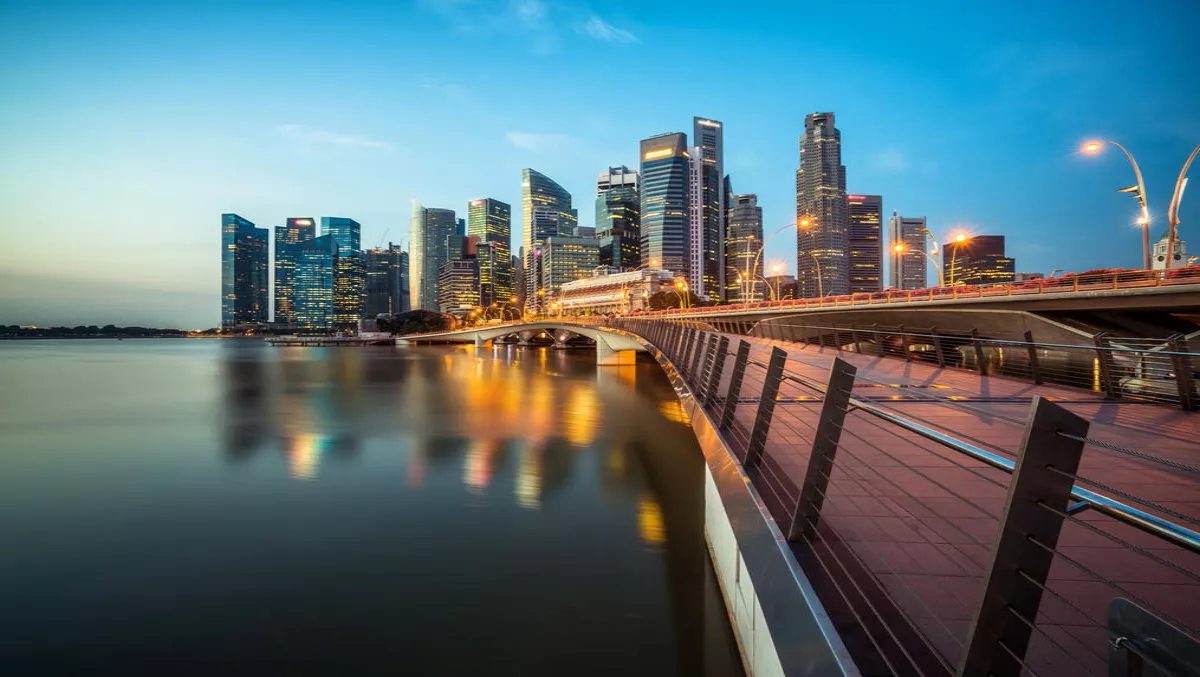 Asia Pacific CIOs leading adoption of disruptive technologies - Gartner
FYI, this story is more than a year old
CIOs in Asia Pacific report higher adoption of disruptive technologies such as the Internet of Things (IoT), artificial intelligence (AI) and conversational interfaces than their global peers, according to an annual survey of CIOs by Gartner.
Forty-three percent said they have deployed or are in short-term planning for deployment of IoT technologies (compared to 37% globally) and 37% for AI (compared to 25% globally).
Investments have been made in conversational interfaces by 28% (21% globally) and virtual reality (VR) and augmented reality (AR) by 20% (17% globally).
Thirteen percent have adopted blockchain or distributed ledger technology, compared to 9% globally.
"Asia Pacific is home to some very successful and entrepreneurial digital businesses, as well as to established manufacturing, financial services, protein export, mining, government agencies and higher education establishments, that are driving the region up the technology adoption curve," says Andy Rowsell-Jones, Gartner vice president and distinguished analyst.
Gartner analysts presented the survey findings during Gartner Symposium/ITxpo in Australia this week.
The 2018 Gartner CIO Agenda Survey of 3,160 CIOs worldwide included 537 across 17 countries in Asia Pacific (113 of those in Australia and New Zealand), representing approximately US$3.4 trillion in revenue/public sector budgets and $49 billion in IT spending.
The changing role of the CIO
The survey indicates that 95% of CIOs expect their jobs to change or be remixed due to digitalisation.
While world-class IT delivery is a given, it will increasingly take up less of the CIO's time.
Respondents believe that the two biggest shifts in the CIO role will be becoming a change leader, followed by increased and broader responsibilities.
Inevitably, the job of CIO will extend beyond the traditional delivery roles to other areas of the business, such as innovation management and talent development.
"The nature of the CIO's job has changed from the role of delivery executive to that of IT business executive – from controlling cost and engineering processes, to driving revenue and exploiting data," says Rowsell-Jones.
"Leaders are rapidly scaling their digital businesses, making the remainder of this year and 2018 a defining moment for CIOs who don't want to be left behind."
The survey results show that Asia Pacific CIOs increasingly have responsibility for areas of the business outside traditional IT, but significantly less than global peers.
44% are responsible for digital transformation (55% globally); 37% for innovation (54% globally) and 17% for enterprise change (28% globally).
"In some parts of Asia especially, it's hard for CIOs to get the authority to act outside of the narrow confines of IT," says Rowsell-Jones.
"Nevertheless, that does not mean they should abrogate their responsibility to bring about far reaching enterprise change."
Enterprise IT budget growth
CIOs in Asia Pacific expect their budgets to grow 5.1% in 2018, higher than the global average of 3%, according to the survey.
In Australia and New Zealand, CIOs are expecting an average 3.2% increase in IT budgets, an improvement from the 2% increase expected last year.
"IT budget growth across the whole of Asia Pacific is strong this year as enterprises digitalise," says Rowsell-Jones.
"In Asia Pacific, CIOs are on the road from digital experimentation to digital scaling, according to the survey findings. However, a wall exists between those early digital experiments and pilots, and those that have achieved digital scale. Only 15% have achieved digital scale and 3% are already at the stage of harvesting and refining their digital strategies, which is on par with global peers.
The main barrier appears to be organisational culture, according to 42% of Asia Pacific CIOs (46% globally).
This is followed by a shortage of talent (24%) and resources (19%).
"CIOs need to identify the cultural behaviours that currently exist and what the future state vision is," says Rowsell-Jones.
"In doing so, they must recognise existing cultural strengths and position cultural change as 'the next chapter,' rather than a massive overhaul, to respect employees' contributions and invite them to come along on the journey."
Gartner clients can learn more in the report "The 2018 CIO Agenda: Mastering the New Job of the CIO."
Related stories
Top stories