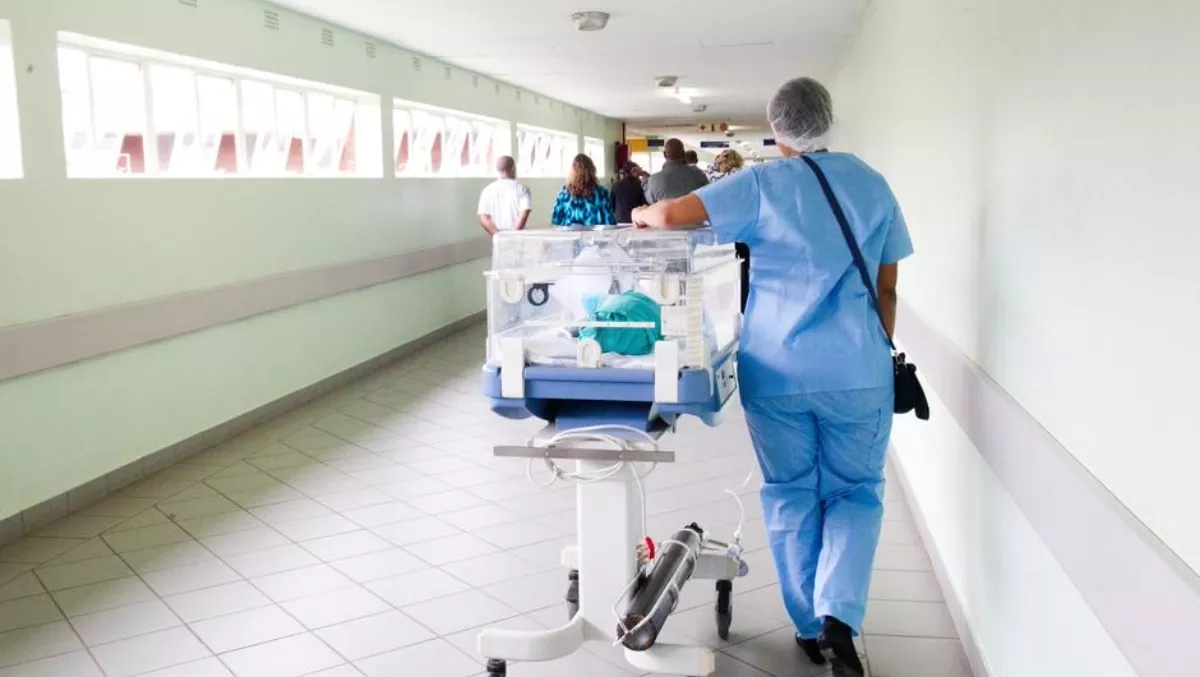 Aus IoT startup driving efficiency in hospitals with Bluetooth asset tracking
FYI, this story is more than a year old
With health costs steadily rising from year to year and the prioritising of health spending grabbing headlines in the media, boosting efficiency and productivity in the health sector is a top priority for governments and health organisations alike.
With a background in deploying Bluetooth technology to safeguard and track valuable personal assets, Australian Internet of Things (IoT) startup Leash It is now expanding its offering with a new system to track mobile assets in large organisations like hospitals to boost efficiency and productivity.
Following its launch in Australia, Leash It plans to make the new LeashView system available in New Zealand in June.
In his report to the Australian Federal Government, Grattan Institute health program director Dr Stephen Duckett identified AU$1 billion a year to be saved through efficiency gains in public hospitals.
While staffing, scheduling and communication are often identified as the top drivers of improved performance and cost savings, hospitals also have a lot to gain from tracking their large inventories of mobile assets.
Private studies have suggested that tens of millions of dollars can be saved in hospitals through the efficiencies asset tracking delivers.
If staff are easily able to identify equipment location at all times, they can increase the productive use of equipment, reduce turnaround times, prevent loss and better manage inventory.
In a surgical situation, procedures cannot begin on time if all necessary equipment is not in place.
Similarly, in studies nurses have reported spending on average half an hour per shift simply looking for the equipment they need to do their jobs.
Some of the most used mobile assets in hospitals are IV pumps and wheelchairs and they are often moved between wards.
If nurses cannot quickly locate these items when they need them, it has a direct impact on patient care and work productivity.
Leash It founder and CEO Tony Lotzof tells the story of an ICU baby incubator lent between two hospitals that was used briefly and then transferred to storage where it sat idle for two years because it could not be located by the hospital that lent it.
An incubator is a $250,000 asset.
The LeashView IOT system from Leash It consists of three major components, LeashView Bluetooth beacons attached to each asset to be tracked, Bluetooth gateways positioned to create the location grid within the premise to be monitored and a browser-based SaaS (software as a service) back end through which the system is easily set up by the customer, assets are tracked and a range of valuable reports can be generated from analysing asset tracking data collected over time.
The LeashView Bluetooth solution updates asset location every 10 seconds for real-time tracking, can be set up at much lower cost than competing systems based on other technologies, is more accurate and can be scaled more easily.
While competing systems based on RFID tags, WiFi and GPS technologies do exist, they are constrained by high initial costs and technology limitations.
Leash It is currently in negotiations with a number of Australian hospitals to deploy the LeashView system.
Lotzof says the company had also identified large industrial, manufacturing, construction and other worksites as prime candidates to benefit from the roll out of a LeashView system.
Related stories
Top stories