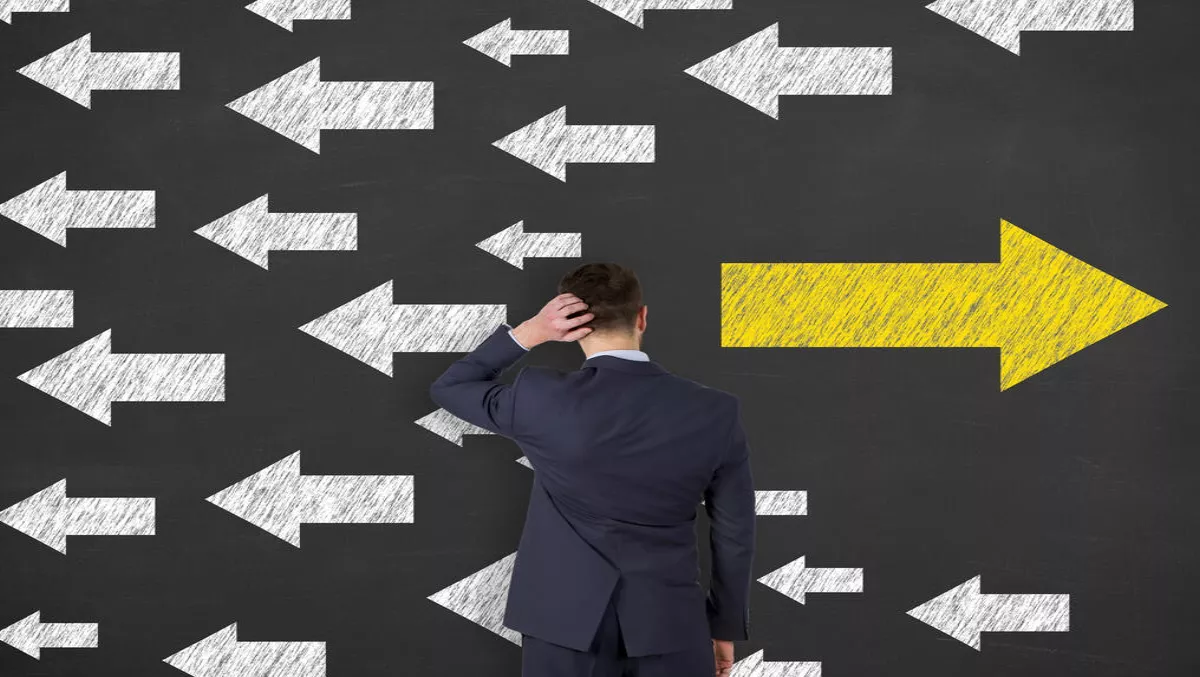 Aussie CEOs: Ready to be disruptors, not the disrupted
FYI, this story is more than a year old
KPMG International released its 2017 Global CEO Outlook today. The research is based on a series of interviews with nearly 1300 CEOs.
The report found that, in comparison to overseas counterparts, Australian CEOs are more confident about their companies' growth prospects but less optimistic about global economic growth prospects.
According to the report, 65% of CEOs see disruptive forces as an opportunity for their business, instead of a threat and 74% say their business is aiming to be the disruptor in their sector.
"This year we see the CEO looking to be a disruptor, not the disrupted, harnessing uncertainty by challenging their own role to better lead their business to success," comments KPMG Australia CEO, Gary Wingrove.
"CEOs are focusing on core strengths, but at the same time innovation and disruption remain key priorities for the future."
The evolution of the Australian CEO
KPMG's study shows that 70% of the CEOs surveyed are taking steps to disrupt their role to better lead their business.
91% of Australian CEOs, compared to 70% globally, say they are more open to new influences and collaborations than at any other point in their career.
Wingrove explains, "it's an opportune time for CEOs to rethink what they stand for. In the space of a year, the world has become a far more complicated place – economically, geopolitically and technologically."
"This complexity and uncertainty breeds opportunity, to which leaders must respond."
Australian CEOs – Confident in their organisation's growth, amid heightened uncertainty for the nation's economic growth
70% of Australian CEOs and 41% of global CEOs say they are confident they will achieve 2-5% top line growth in their organisations over next three years.
"This is a big shift in mood from last year's report which showed 43% in Australia, and 48% globally believed they would achieve this growth," adds Wingrove.
Two-thirds of Australian CEOs believed their company would increase headcount by up to 5% over the next 12 months, while almost a quarter said it would be between a 6-10% rise.
This is considerably higher than their overseas counterparts, of which 40% believed their business' headcount would not grow at all.
However, Australian CEOs are less certain about the nation's economic growth in the next 12 months. Only 2% of Australian respondents say they are very confident in the nation's economic growth.
In contrast, 30% of global CEOs are very confident of their own country's growth.
Overseas CEOs were also more confident about the next three years of global economic growth.
In total, 65% of global CEOs are confident of growth, compared to 43% of Australian CEOs.
KPMG Australia chief economist, Brendan Rynne notes, "to the extent that Australia has 'desynchronised' from the global growth uplift, as recently suggested by an international investment bank, then adopting a largely domestic focused market strategy will limit business growth, and ultimately economic growth."
Technology disruption
Just over half (52%) of Australian respondents say they are struggling to keep up with the pace of technological innovation in their sector, compared with 37% of global CEOs.
This translates into a significantly greater expectation of a major disruption because of technology innovation for Australian CEOs (74%), compared to their global counterparts (48%).
Overall, the biggest areas of Australian investment were digital infrastructure (83%), cyber security (80%), followed by physical infrastructure (78%).
Australian firms investing in technological innovation were most highly focused on Internet of things (IoT).
94% of Australian CEOs had a high level of IoT investment in the past 12 months, compared to 77% of global CEOs.
The battle for talent: Automation - not taking jobs
Surprisingly, CEOs expect cognitive technologies to increase their business' headcount in the immediate future and attracting highly skilled talent is seen by CEOs as the top challenge in implementing cognitive technologies.
Australian CEOs expect headcount to continue growing, but to grow in lower numbers than in 2016.
In 2016, 73% expected their number of employees to increase by more than 6% in the next 3 years. In 2017, 69% expect this level of growth.
Wingrove concludes, "it is very significant that most CEOs do not believe their high investment in tech solutions such as robotic process automation and cognitive technologies will lead to job cuts, as is often supposed."
"On the contrary, the majority of CEOs expected headcount growth into the future. Australia needs to grow the pie, not slice it in different portions."
Related stories
Top stories