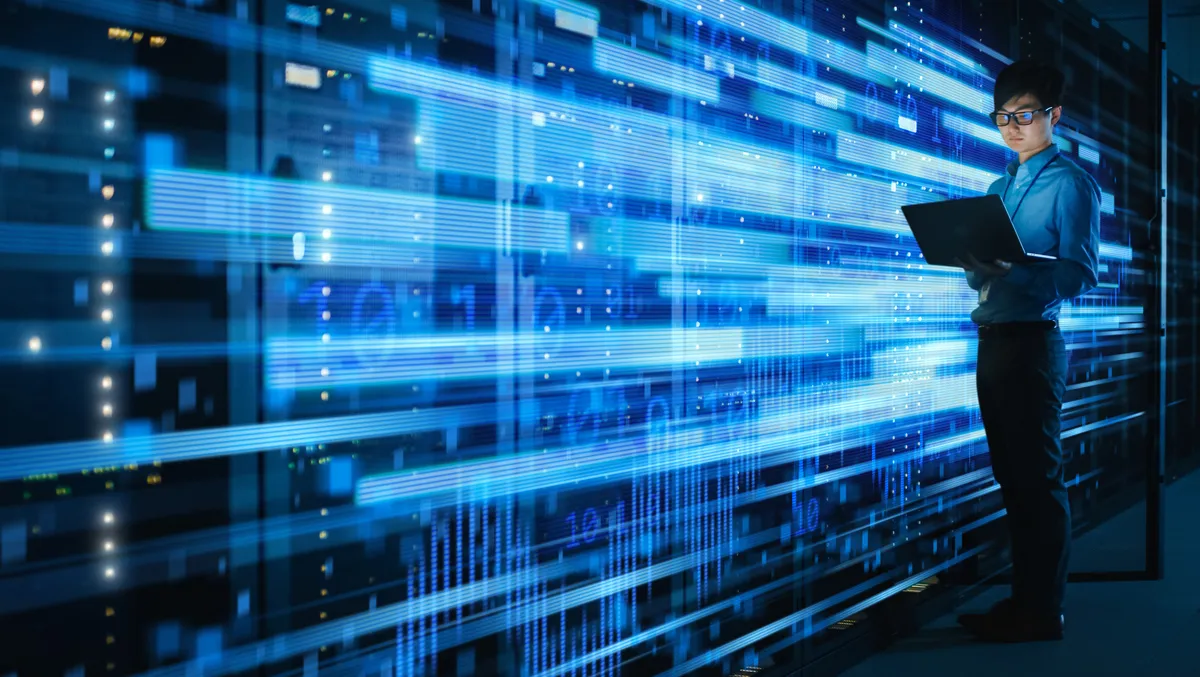 Aussie companies overwhelmed with data, leaders concerned about security
More than three-quarters (76%) of Australian companies are overwhelmed by the amount of data they manage and 78% are concerned their current infrastructure will be unable to scale to meet upcoming demands, according to a new survey from Hitachi Vantara.
The Data Management Infrastructure Dynamics report also revealed that most companies expect their data needs to nearly double in the next two years, and that both protecting and managing that rapid growth of data in an actionable and sustainable way are further complicating efforts.
The company conducted the global survey of 1,288 C-level executives and IT decision makers, including 87 in Australia, to quantify the extent to which organisations are struggling to manage their data infrastructure in a secure and sustainable way.
Key Australia findings include:
Leaders are concerned about the security and resilience of their data infrastructure; 67% of leaders are concerned they cannot detect a data breach in time to protect data.
75% of leaders are concerned over whether their organisations data infrastructure is resilient enough to recover data from ransomware attacks.
24% of respondents admitted that important data was not backed up and 26% had experienced data inaccessibility due to storage outages.
62% of IT leaders currently measure their data centres energy consumption; however, only 46% have set goals to reduce the energy demand of their data centres.
33% acknowledged that their data infrastructure uses too much energy and nearly half (45%) admitted their sustainability policies dont address the impact of storing unused data.
The survey suggests that part of the problem for many companies is that they are storing data without the right strategy or data infrastructure tools in place. The vast majority of Australian companies (69%) cited that they store every piece of data they can just in case. They also admitted 51% of their data is dark, or never used.
Nathan Knight, Vice President and Managing Director Australia and New Zealand, Hitachi Vantara, says, "Critical for today's infrastructure modernisation are state-of-the-art platforms that provide greater speed, reliability, and protection of data.
"However, they also require significantly less space and energy requirements, so businesses can harvest greater value from their data while also reducing their carbon footprint.
"Australian businesses that are proactive today in prioritising these critical areas will have a significant advantage across both their IT and general business operations in their respective industries in the years ahead."
A hybrid cloud world
The study also shed light on the future of data storage, with the hybrid cloud model leveraging a mix of public/private cloud, co-location and on-premises expected to persist.
For Australian business leaders, the study found data stored in an already established hybrid cloud with percentages of data centre workloads located evenly between the public cloud (25%), private cloud (25%), on-premises (25%), and co-located/managed services (21%). Notably, the percentages were expected to largely stay the same in the coming two years.
Prioritising infrastructure modernisation makes a difference
Respondents were asked how important modernising data infrastructure is to their current business transformation strategy. Of note, 48% of respondents were designated infrastructure leaders and this group considered modernising data infrastructure to be very important.
As a result, these leaders were two and a half times more likely to say that their infrastructure is resilient enough to recover all data from a ransomware attack and almost twice as likely to say that their organisation would be able to detect a breach in time to protect their data, the study finds. Almost two-thirds of leaders (64%) of leaders agreed their organisation must engage in digital transformation to survive and thrive.
The results of the study also indicate most organisations recognise the importance of working with third party vendors for security, storage, and application services.
Among the Australian leaders surveyed, 40% said they needed the most help ensuring infrastructure resilience and data continuity, and almost seven in ten want to see data infrastructure solutions providers use their expertise to actively aid in the environment. The report emphasised the significance of implementing a deliberate strategy for becoming a data-driven company.
To achieve this goal, the study states business leaders can take the following steps:
Modernisation is essential to overcome the bottleneck of legacy systems that hinder digital transformation, according to the researchers. By adopting modern data infrastructure, IT leaders can dynamically scale their systems, improve performance efficiency, and optimise costs by paying only for what is utilised, the study finds.
Empowering users is crucial for quick decision-making based on available data. To address this issue, businesses are encouraged to establish a comprehensive security and access framework while providing training to employees to ensure responsible data usage.
Limiting waste is vital to maximise the value of data. To combat data waste, bold leaders are advised to prioritise data cleanup initiatives and to streamline operations and enhance overall efficiency.
By embracing these three steps, business leaders can propel their organisations towards becoming data-driven, unlocking new opportunities for growth and success, the study concludes.