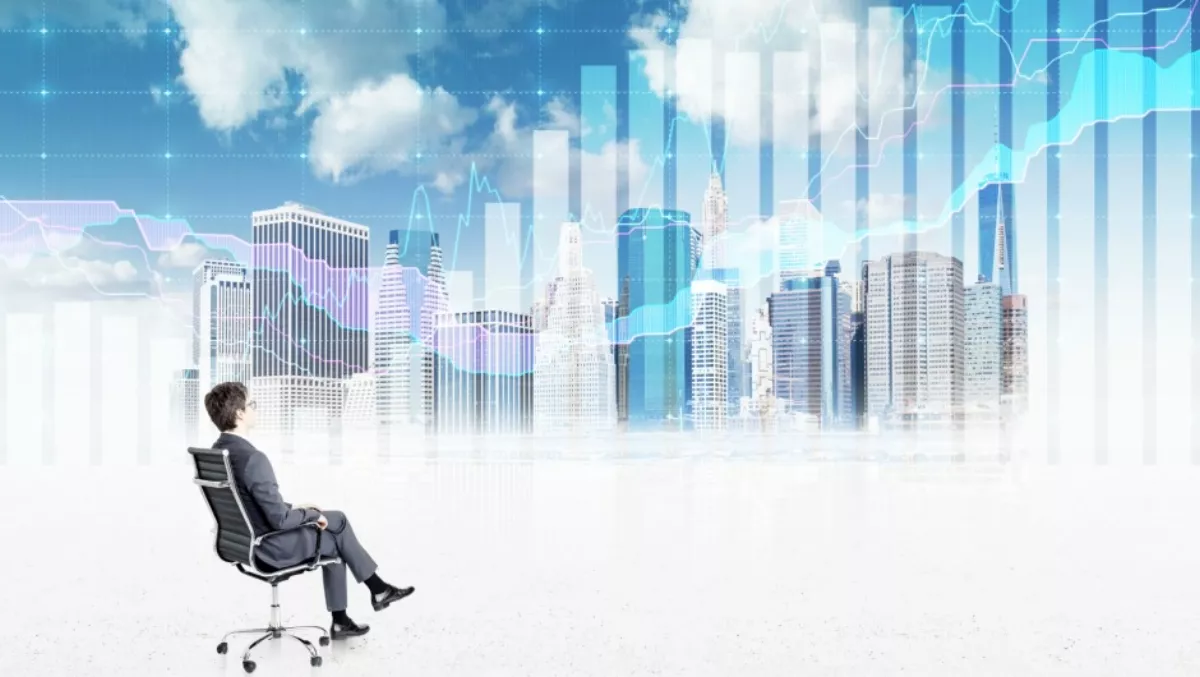 Aussie company experiences win with Riverbed joint solution
FYI, this story is more than a year old
Visy, an Australian-based packaging company, is officially the first organisation to deploy a Riverbed and Microsoft joint solution to improve its IT infrastructure and capabilities.
Visy selected Riverbed's hyper-converged edge solution SteelFusion to virtualise and consolidate its islands of remote and branch office infrastructure (including server, storage, and network components) in its data center. Microsoft and its hybrid cloud storage environment, based on Microsoft Azure and Microsoft Azure StorSimple, was used to consolidate all branch office data for centralised storage, backup and recovery.
The privately owned packaging, paper and recycling company processes recyclables from more than 3.2 million households. In FY2013-14, it produced more than 730,000 tons of fiber packaging, 494 million steel food cans, 1.5 billion beverage cans, 823 million beverage cartons, 2.2 billion plastic containers and 1.8 billion plastic preforms.
The company has an international footprint, with more than 5,500 staff across 120 branch offices and facilities in Australia, New Zealand, Thailand and Vietnam, as well as trading offices across Asia, Europe and the USA.
Addressing the problem
For the company, it's critical that branch offices - where business gets done and revenues are generated - are always up and running with the applications and services they need to stay productive, according to Riverbed
However, this had become an increasing struggle, the company says. Each remote and branch office effectively operated its own infrastructure island, and across the offices there was a wide variety of backup technologies and application servers deployed on-site. This not only made the backup process complex and time-consuming, it also meant significant downtime if a server was corrupted or went down, says Riverbed.
What Visy needed was a single enterprise-wide solution for its branch offices and remote sites that would remove the complexity and cost of edge infrastructure while giving branch employees the high-performing applications they need to do their jobs, according to the vendor.
Finding a solution
To solve these challenges, Visy turned to Riverbed's SteelFusion hyper-converged edge solution built for remote and branch office IT. Instead of deploying branch services on traditional servers on-site, those services were migrated to SteelFusion Edge, with a planned rollout across 20 of Visy's remote sites.
In order to consolidate data and achieve agility, data from the edge is streamed back to the SteelFusion Core located at Visy's central data center in Melbourne. The SteelFusion Core then pushes this data to Azure cloud storage via the StorSimple appliance, eliminating the need for traditional data center storage. By deploying this solution, Visy has significantly reduced its capital and operational expenses without compromising its business capability, according to Riverbed.
"Microsoft Corp. is excited to collaborate with Riverbed to bring another Azure offering to our joint customers. SteelFusion gives our customers a unique way to get their distributed data centralised and backed up in Azure. We see the power that this solution can bring for cloud-based storage," says Nicole Herskowitz, Microsoft Azure senior director of product marketing.
Daymon Whitehead, Visy IT operations manager, says, "We had been looking for a few years to extend cloud-based backup to our edge sites, but it was never possible before we found SteelFusion which, together with Microsoft's StorSimple, gives us the ability to back up those files and folders directly to Azure.
"We've removed a great deal of complexity from our environment, which will significantly streamline IT management and administration. Ultimately, when you consider the competitive cost-per-gig we get from Azure and StorSimple, the productivity gains from accelerated recovery times, together with simplified management, SteelFusion was a no-brainer."
Related stories
Top stories