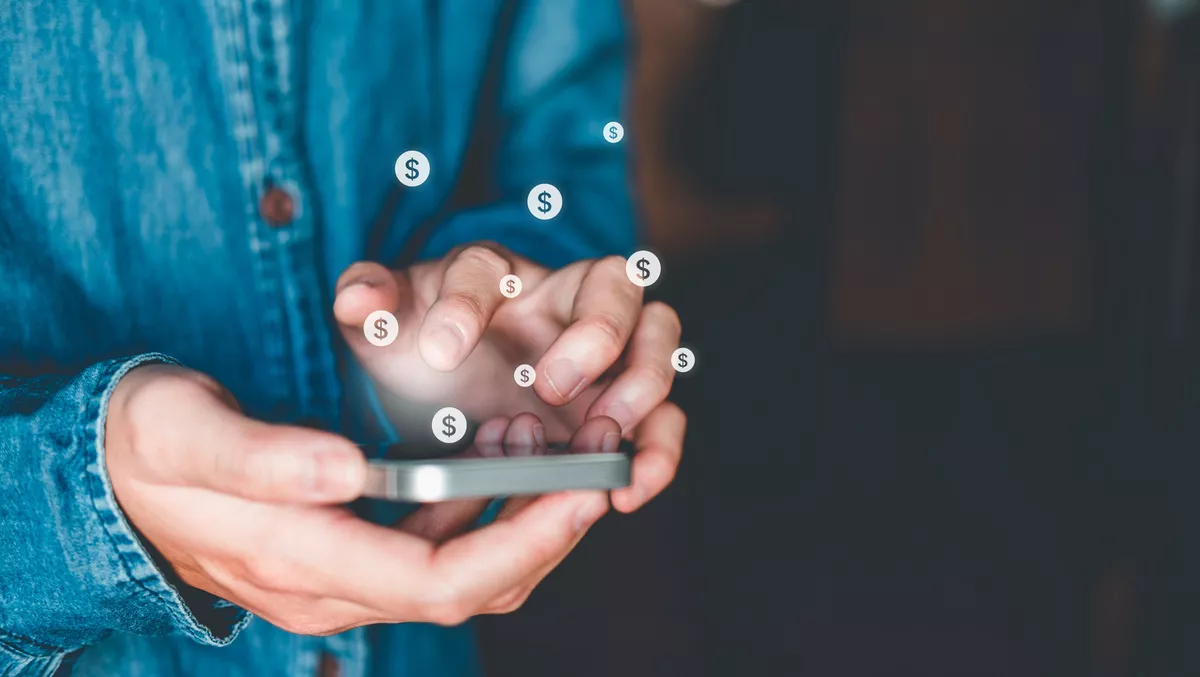 Aussie fintech Slyp raises $25M in latest funding round
FYI, this story is more than a year old
Slyp, the Australian fintech, has successfully completed a $25 million Series A fundraising round supported by new investors - advisory and investments firm Sayers Group, alongside backing from existing major bank investors.
Off the back of the raise, additional products and features will be expedited with Slyp announcing payment linked loyalty is on the roadmap for 2022.
The raise follows a year of significant growth for Slyp who launched the Smart Receipt in late 2020. More than 880 stores and venues are now using the technology, including Chemist Warehouse, Mitre 10, JD Sports, Harris Farm and Hunter St Hospitality and Pacific Concepts.
A total of 1.2 million Smart Receipts were sent straight to a customers' NAB app or via SMS over the past 12 months.
Founded by ex-PayPal executives Paul Weingarth, Spiro Rokos and Mike Boyd (ex-ANZ), Slyp is focused on changing how consumers receive and businesses send receipts.
The most recent funding round was run by Slyp's CFO, Ashley Davies, who joined in August 2021 to drive forward the business financial and commercial operations, alongside CEO Paul Weingarth.
According to the company, the funds will accelerate Slyp on its mission to reduce Australia's consumption of paper receipts by ramping up product innovation and delivering customer centric products, developed in partnership with banking, point of sale and retail partners.
To date, Slyp's momentum has been accelerated by strategic partnerships with Australian companies including investment from all four major Australian banks.
NAB was the first to make Slyp's technology available to customers, and further integrations are currently underway with other major and regional Australian banks, as well as Buy Now Pay Later providers.
Slyp co-founder and CEO Paul Weingarth says, "We're delighted to officially announce our Series A. Thanks to the growing and unwavering support of our investors and partners, Slyp is on track to make Smart Receipts available to half of all Australians by the end of this year.
"The funds raised will be invested directly into our unique technology that enables Slyp to deliver the most seamless, intuitive, and sustainable proof of purchase in the world, while building new products to improve the entire purchase experience.
"This year, we will be laser focused on expanding our presence within the in-store retail and hospitality ecosystem, working closely with Australia's retail network and leading banks to switch off the paper receipt and transform the customer checkout experience, for good.
Sayers Group founding partner Peter Mastos says, "Our purpose as a business is built around not just doing things better, but doing better things.
"Slyp is a perfect example of a company doing exactly this. The last couple of years have seen a lot of change in a short space of time, and 2022 is going to be all about finding innovative solutions that scale rapidly and efficiently.
"Smart Receipts are one of those solutions where we scratch our heads and ask why doesn't this exist already? I'm incredibly excited that we're joining Slyps journey in the exciting early stages of adoption and can't wait to watch its progress as Australia transitions to Smart Receipts.
NAB Ventures managing director Todd Forest says, "Creating seamless digital experiences for our customers is a key investment focus for NAB Ventures and Slyp Smart Receipts has been a perfect fit.
"The economy is becoming increasingly digitised and Slyp's technology is creating a more convenient and sustainable experience for our customers.
"We're proud to be an inaugural investor since 2018 and it's been great to watch the company grow. Since becoming the first major bank to integrate the Slyp solution into our mobile banking just over a year ago, the feedback from NAB customers has been overwhelmingly positive.
"It's been really pleasing to see more and more partners sign-up to Slyp and it made the decision to reinvest our next natural move.